June 10, 2020, 7:15 pm EDT
Software Big Jump
Software giant Microsoft made a big jump today MSFT +4% for a new 52 week high. It is a meaningful minestrone with Nasdaq standing on top of 10,000 levels. Thus, it is important to find software stocks for portfolio positions. There are many strong stocks in this domain like MSFT, ANSS, NOW, ORCL, ADBE, INTU, PYPL, CRM, erc. We pick Salesforce.com Inc as an example.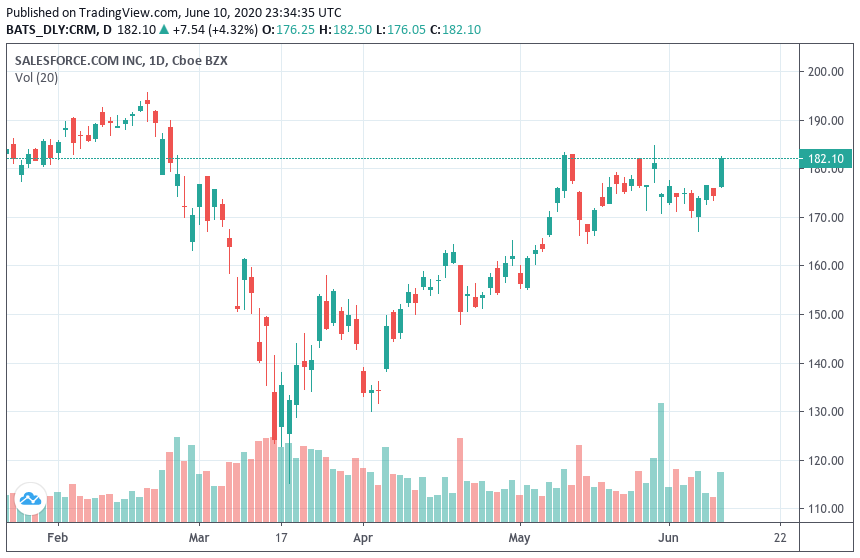 Technically, most software stocks are making new 52-week high. CRM is just about to take off from 185. 

On demand software, customer relationship management, cloud computing, AI are all red hot technologies for the coming industry transition. 

High 30% sales growth for the past three years with 160 billion market capital size. Fundamental is solid. 

Entry point is about 183 and sell-stop is 170 based on a 1-month consolidation period with rectangle pattern.