October 13, 2021, 10:29 am EDT
Hydrogen Energy – Plug Power Inc (PLUG)
Hydrogen or fuel cells technology has been in the alternative energy market for a long time but people always doubt its capability to become a mainstream energy solution. This is similar to Tesla electric car that many people doubt the eclectic vehicles would become the primary vehicle until Model 3 success. 
Plug Power Inc (PLUG), a 19 billion market cap fuel cell company, may be ready to show its potential again. PLUG announced to collaborate with Phillips 66 and Airbus makes a big jump to carry fuel cells to the transportation industry.  The stock price also gaps up +10% accordingly. 
Indeed, crude oil reaching $80 per barrel stirs up the demand for all kinds of alternative energies (electric, nuclear, solar) as we mentioned recently. There is a possibility that hydrogen could become one of the next emerging energy choices for cars, trucks, airplanes, etc.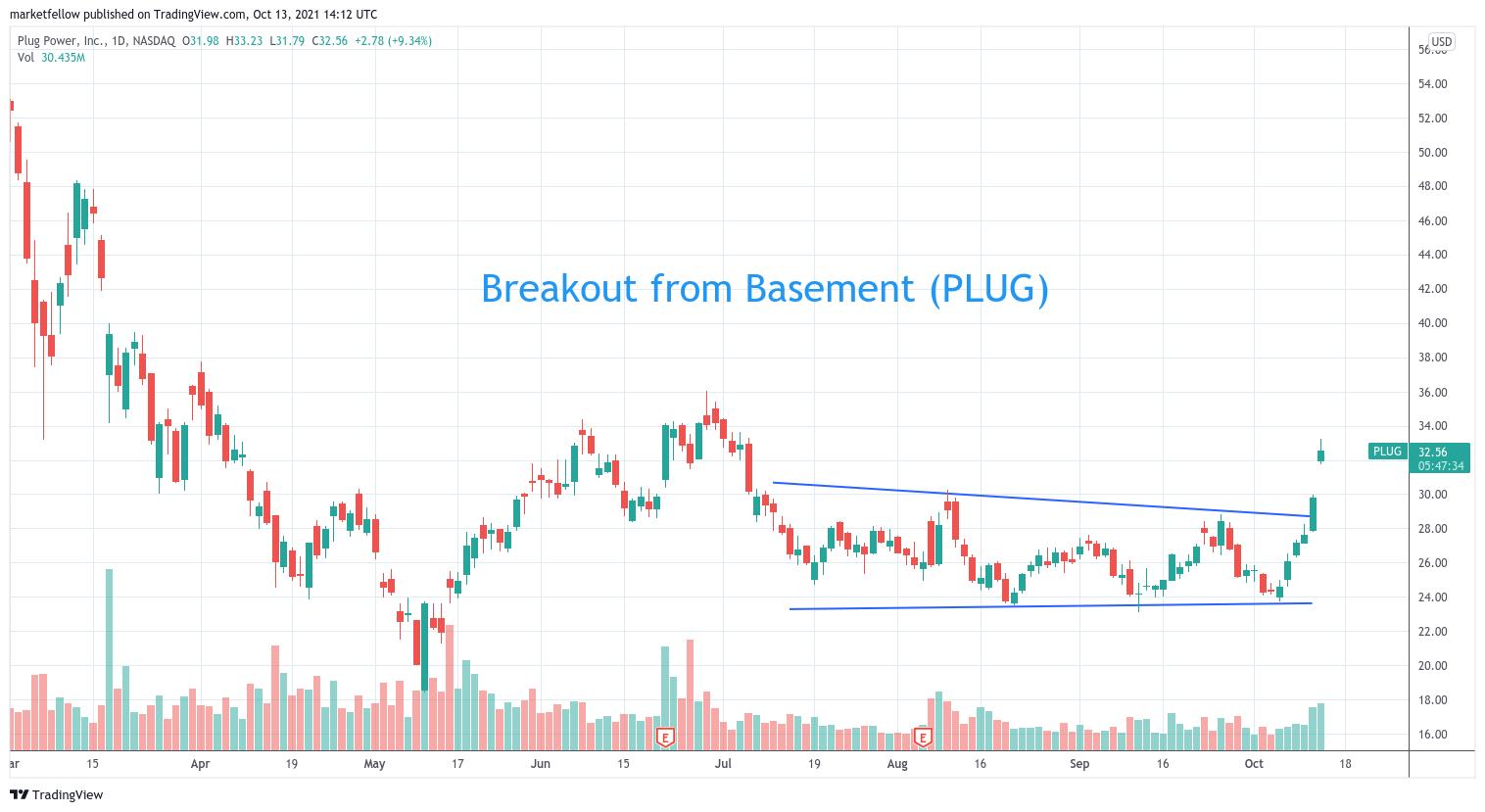 Technically, PLUG is breaking out from the basement of a 3-month base. Today's gap and the base should provide certain support during the pullback. There is still a long way to climb to the previous high 75 made by January 2021. 
This is a relatively low-to-reward ratio investment. Rising oil prices would become a good news for you after owning PLUG.