October 15, 2021, 12:13 pm EDT
Core Power Strengthen
Core power here does not refer to Yoga or exercise for your middle section of the body. It is about the core sectors of the stock markets: financial, industrial, material, and energy.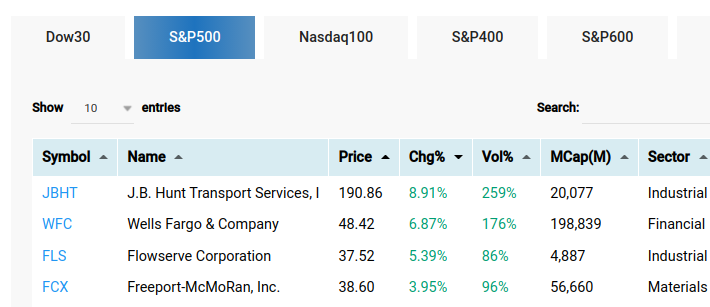 Whenever the core is strengthened, we know that there could be a sustainable power behind it for stability and endurance in the long run. 
Financial

: BAC, WFC, C, GS, AXP, SCHW

Industrial

: JBHT, GNRC, ODFL

Material

: AA, FCX

Energy

: DVN, HAL
Strong earnings reports and positive expectations for these core sectors drive the stock markets for the second day strong rally with +300 points gains for DJIA as of now. Notice many strong performances appeared from these sectors. 
Therefore, we would be looking into these areas to search for watchlist or portfolio candidates during the weekend. 
If there is another rally next week, offensive sectors would also lead the uptrend including technology, communication, and consumer discretionary. The leadership should manifest itself along with the uptrend that is where we want our portfolio to align with it.