July 18, 2020, 7:27 pm EDT
Weekly Review: Tight Consolidation with Sector Rotation
Stock markets kept a narrow range for the third day (07/15-17) after a strong day (07/13). Thus, it was a strong week overall. However, there was a sector rotation going on behind price actions that we would like to point out. Strength shifted from technology focus stocks into four areas: utility, gold, home builder, and medical equipment. 
Out of Favor Technology
Technology stocks retreated quickly the entire week and can be seen from the performance of AAPL, AMZN, NFLX, and MSFT. Obviously, many mega tech stocks are overbought and overdue for pullback or profit-taking. If this phenomenon continues for the next few weeks, technology should be avoided for newly added positions. Then, let's discuss emerging sectors, industries, and stocks. (Featured picture: MSFT weakness)
Utility
Almost all utilities scored gains on Friday as shown. It is possible that stock markets expect certain broad-based pullback after technology so defensive type utility got some benefits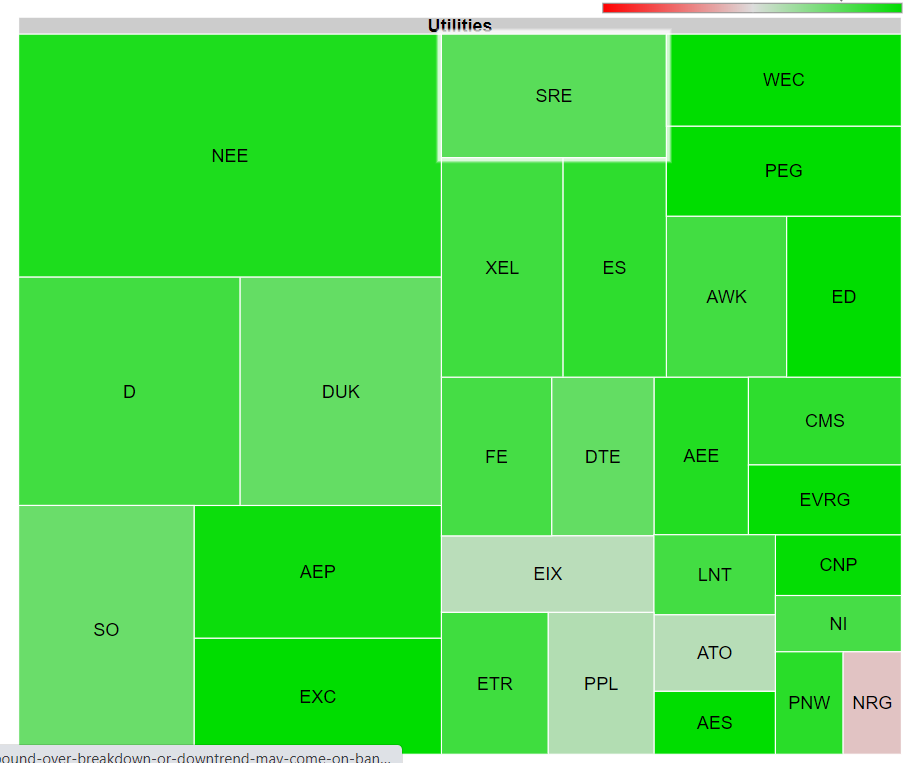 Gold
Gold miners (GDX) jumped more than +3% gains on 07/17. Its chart shows a bullish setup for another potential breakout. The reason behind its strength is correlated with the falling US dollar caused by too much money printing actions from policymakers in order to fight with COVD-19 and economic damage. Gold price and gold miners responded with bullish manners that should be worth attention.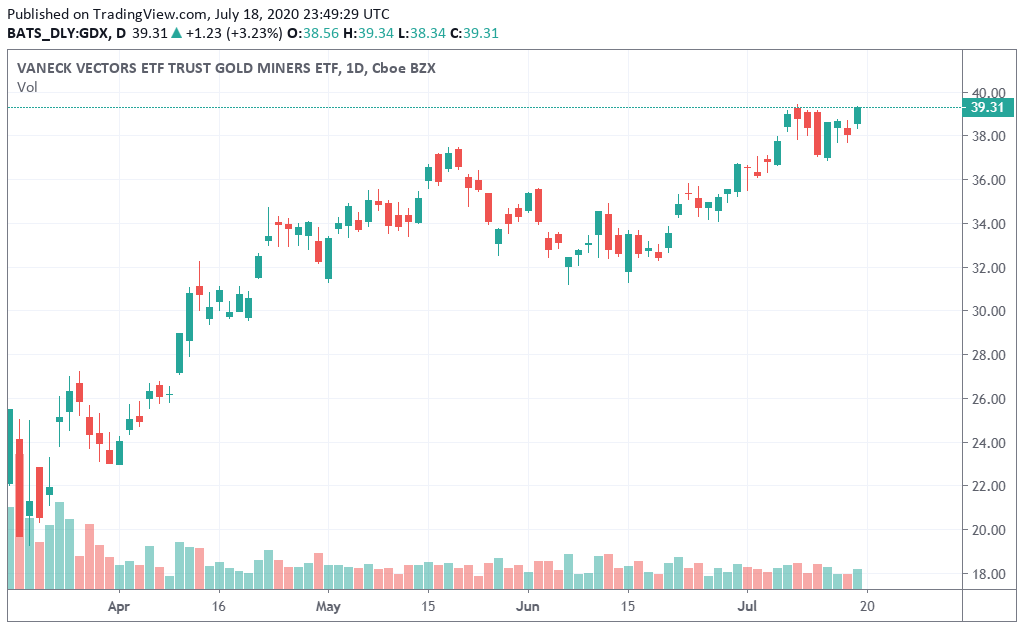 Home Builder 
Homebuilders regain confidence in economic outlook so it was up almost +7% for the past week and many stocks. Please check out the following stocks: NWHM, THMC, DHI, PHM, LEN.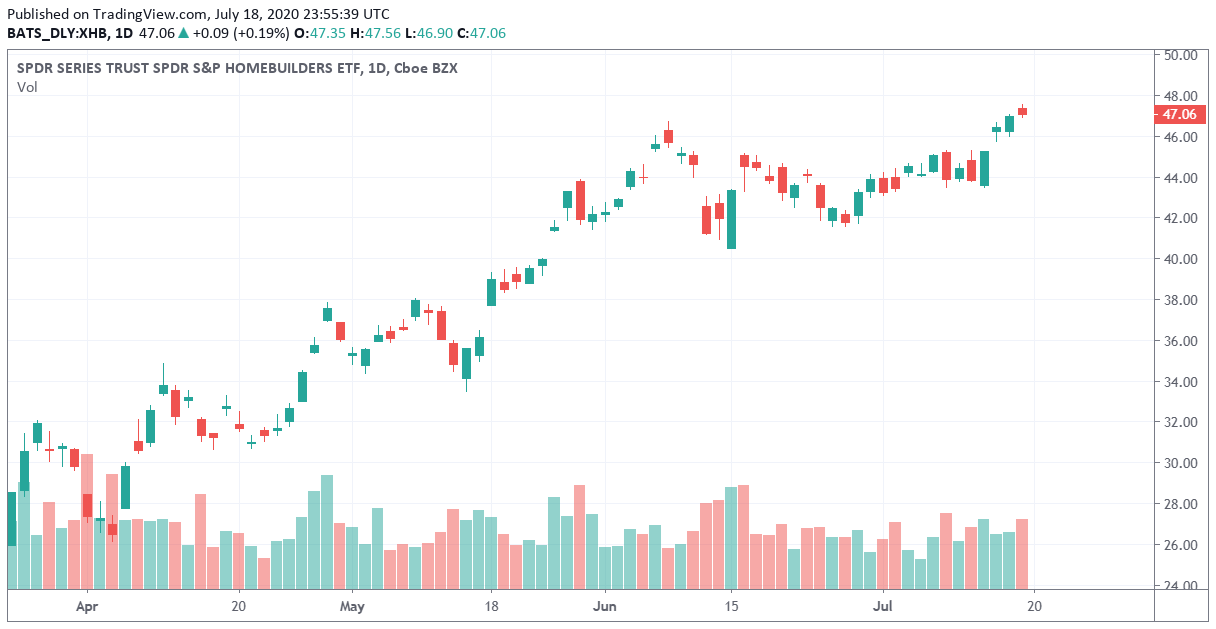 Medical Equipment
There is no doubt that COVID-19 is here to stay much longer for months or years to come. Thus, medical equipment and diagnosis stocks may benefit from higher demand for its medical products: ABB +3%, MDT +3%, BSX +4%