July 9, 2021, 5:44 pm EDT
Surprise after Surprise
Wild actions this week surprised both bulls and bears. All indexes finished the week with a bullish tone, though the volume is still very low. However, DJIA made almost +450 points which were significant enough for the potential breakout setup next week after completion of the pattern. 
The financial sector stood out from the crowd with near +3% gains. All green colors cover the map as shown.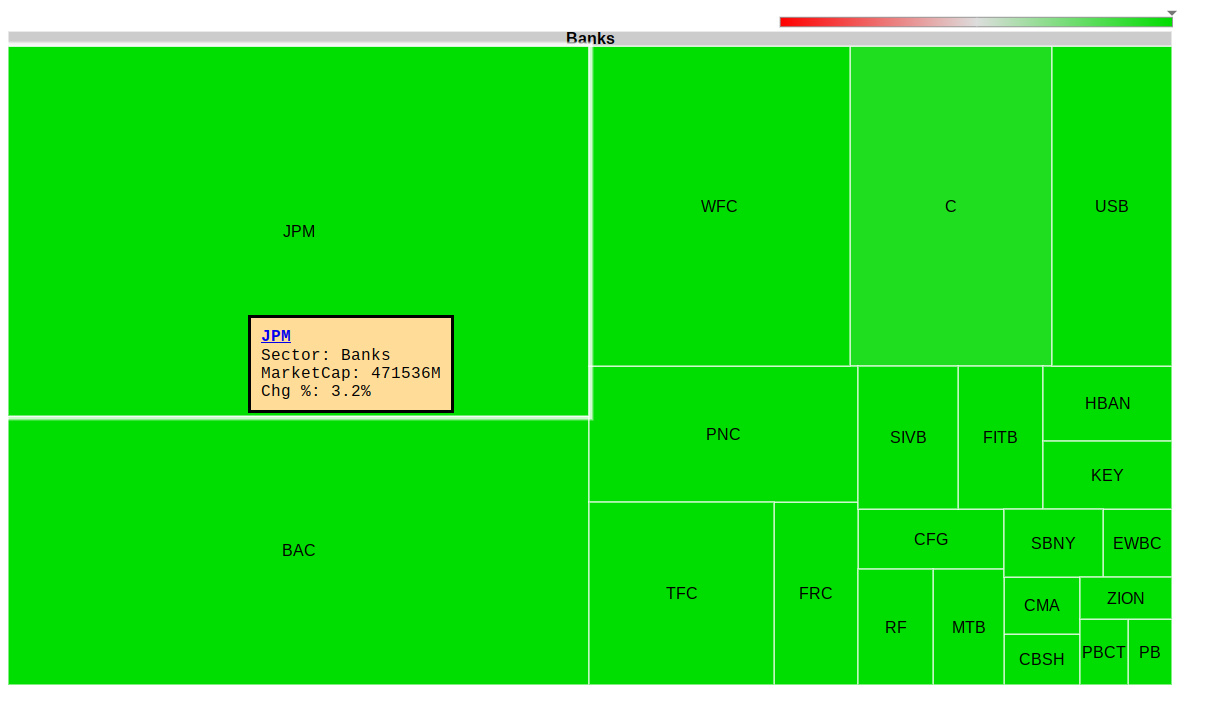 China is still the wildcard to be watched after the DIDI drama. China (ETF: FXI, CAF) is still around the low level of 2021. So, any further breakdown could reenforce the downside momentum if happens. Please note that the major drops this week on 07/06 and 07/08 correlated with China stock markets. 
The bullish view comes from the all-time highs of almost all major indexes. It is true that the volume is on the low side and leadership is hard to identify. We still need to respect the power at the all-time high zones.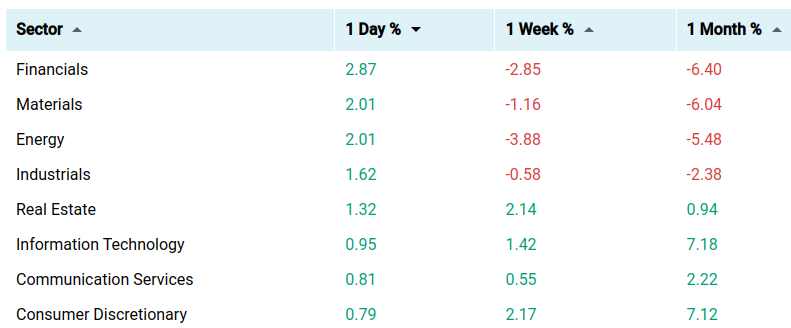 If the core sectors (financial, material, energy, industrial) can follow up on Friday momentum to the next week, then these should be the focal points. Otherwise, offensive sectors (technology, communication, consumer discretionary) may be back to lead. Ironically, a defensive sector in REIT (XLRE) quietly advanced to a new high. Our REIT holding position in PSA already accumulated +27% gains for the past four months that looks promising for the future. 
In summary, hold on only to strong positions in the portfolio and look for opportunities in core and offensive sectors. Watch how China stock markets behave and be aware of high volatility ahead.