April 21, 2022, 12:48 pm EDT
Quality Care in the Hospital industry: Universal Health Services Inc (UHS) 
Hospitals are one of the most important industries that we all need regardless of the economic conditions. After all, our lives depend on them to provide quality care when we need it. Also, hospitals belong to a defensive industry that would keep rising during the difficult time when wars and diseases come. 
We notice the following hospital stocks emerge quickly in the past few weeks: UHS, THC, HCSG, HCA, STE. Please check out their charts and fundamentals for reference. We think all the above stocks have the potential to make a rally in the months to come.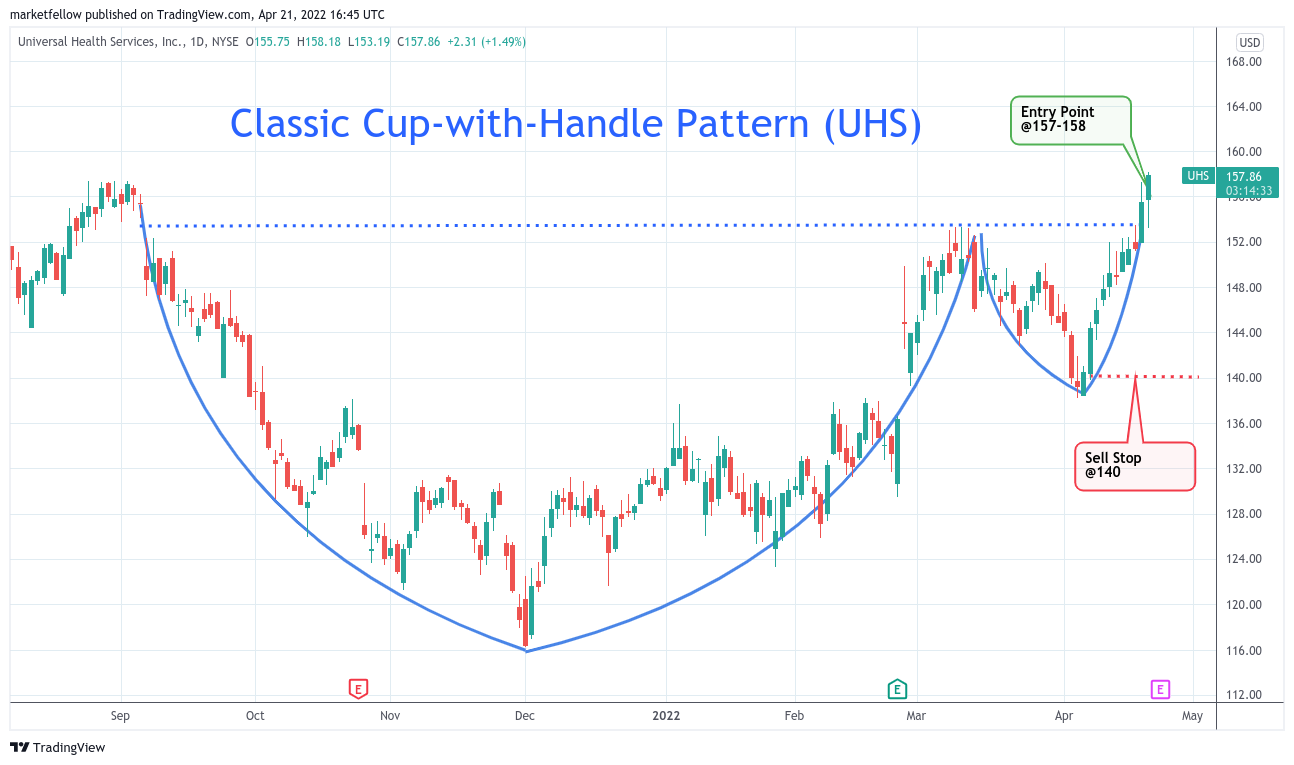 Here is an example of Universal Health Services Inc (UHS). It took 7-month to complete a cup-with-handle pattern with resistance at 155. It should be obvious that UHS decides to break through this level today. 
Please note that hospitals stocks are a defensive type of investment so it requires long-term holdings of at least 3-6 months or longer to get a meaningful return. Usually, it performs well during blood-shed markets.