May 27, 2022, 1:53 pm EDT
Market Bias and Resistance Levels for Major Indexes
The V-shape rebound continues for the 5th day in the Dow Jones index. S&P 500 and Nasdaq recovered some grounds that have been cut in the past seven weeks. Energy, financials, consumer staples, and technology sectors led the rebound efforts. It is part of the oversold rebound and hopeful expression that the inflation may cool down from the recent top. 
Summertime will unofficially start this week with the memorial holiday next Monday. Whether consumers will go out spending money on vacation or shopping or not is a debatable subject. On the one hand, COVID-19 restricts people's activities for the past 2+ years. On the other hand, higher gasoline costs and inflation could hinder people's ability to spend more on unnecessary items. 
In our opinion, we think the economic outlook is bearish with rising costs and higher rates. The negative impact will spread to the businesses. Also,  potential homebuyers will face pressure on the higher borrowing costs. Home prices could begin going down. 
There are always opinions on two sides of the market. Also, there are various time frames (day, week, month, year) when evaluating the market bias. So, it is important to know each individual investment timeframes in order to decide the strategy.
Technically, the upside resistance levels for major indexes are shown below:
Dow Jones

: 34000

S&P 500

: 4160

Nasdaq

: 12500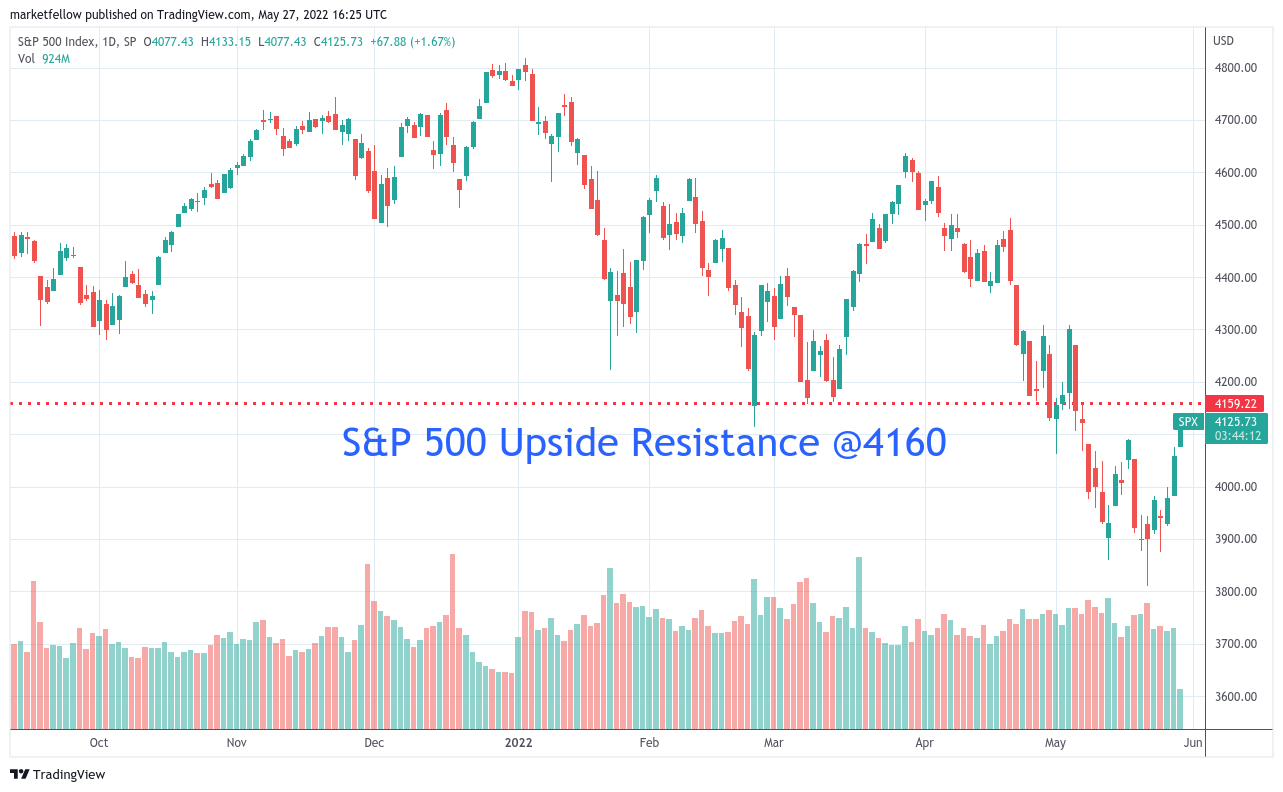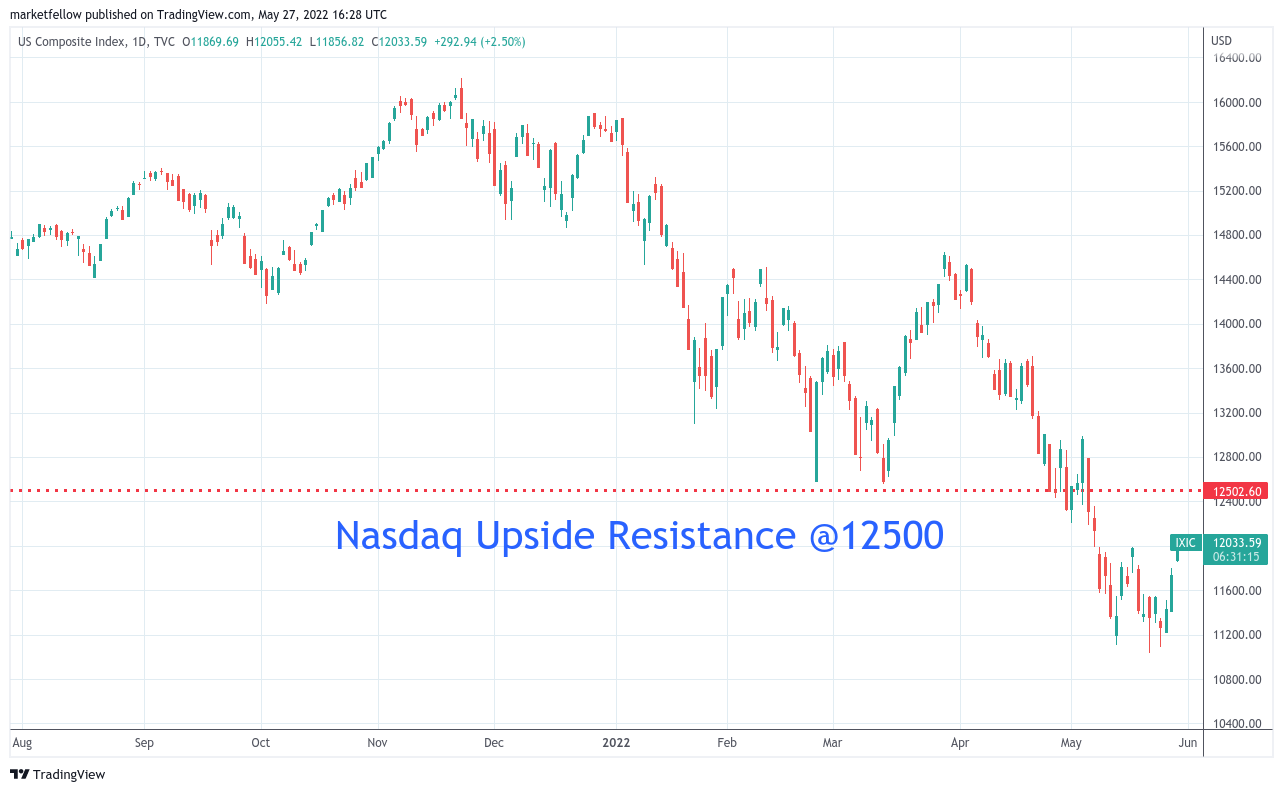 Our current bias is bearish for the stock markets. However, if the major indexes cross above their corresponding resistances, then we will re-evaluate the conditions. At this moment, the rebound came with a light volume. Thus we still consider this is a rebound from the downtrend in the big picture.