July 14, 2020, 1:37 pm EDT
Healthcare Provider and Laboratory
What will be a winning stock for the post virus era ? The answer could be in the healthcare sector. Specially, healthcare providers and diagnostic laboratories have a good chance to emerge. 
Recently, FDA approved fastrack processes for Pfizer (PFE) and BioNTech (BNTX) with their vaccines for COVID-19 deadly virus that killed more than half millions lives worldwide. Their products are being developed and tested quickly in order to make it available to strong demand both domestic USA and global need. There are several stages of trial but their goal is to make vaccines available roughly December 2020 for potentially 100 millions mass productions. Not only PFE and BNTX, JNJ, MRNA, BIIB, REGN, GILD, AMGN, almost all biotech and pharmaceuticals are jumping into this area for business opportunities. 
Consequently, it is expected that demand and usage for healthcare insurance and diagnostic / laboratory are going to increase during the second half of 2020. Therefore, here are two companies that could be worth attention: United Healthcare (UNH) and  Laboratory Corp (LH). 
Their charts are shown below.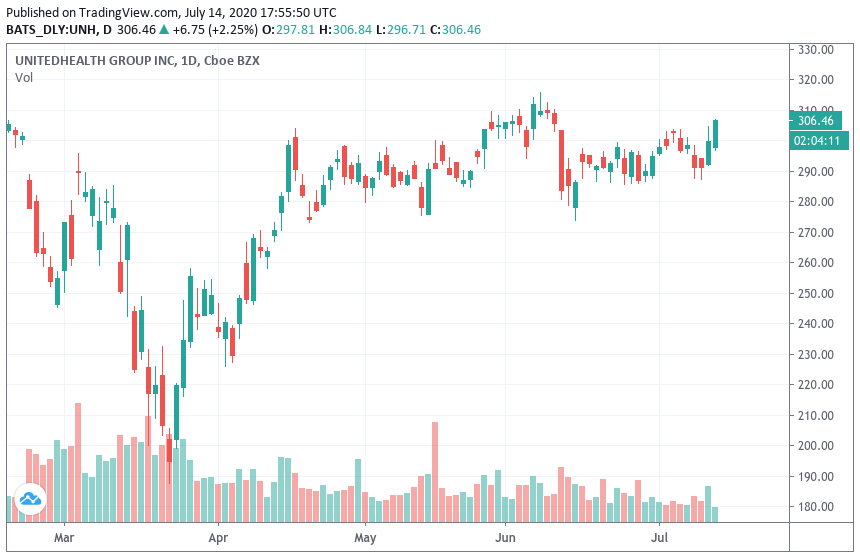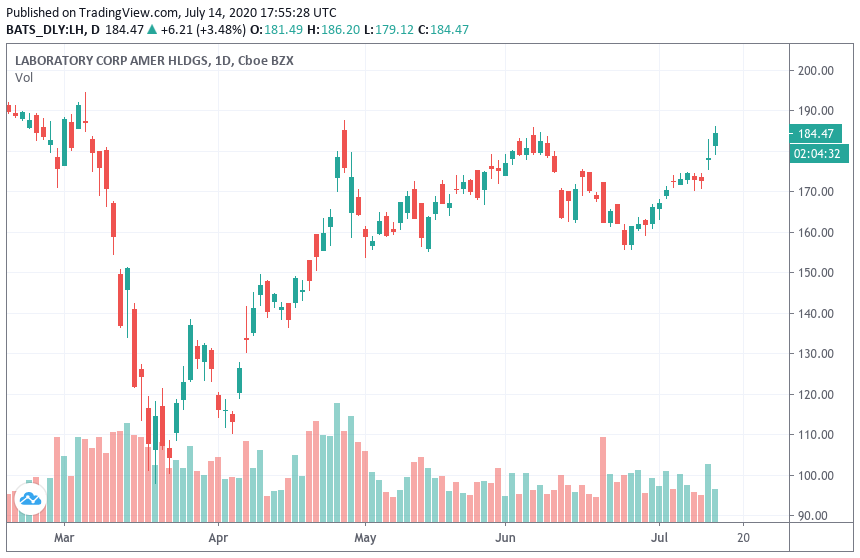 Obviously, they are building their base and waiting for their breakout moment.