August 27, 2020, 1:44 pm EDT
Financial and Brokers
Financial sector stands out this morning with +1.8% gains now. As we can see from sector map that most financial stocks are in green color. 
There are many groups under the financial sector. We would like to point out the broker group and its major components: SCHW, AMTD, ETFC.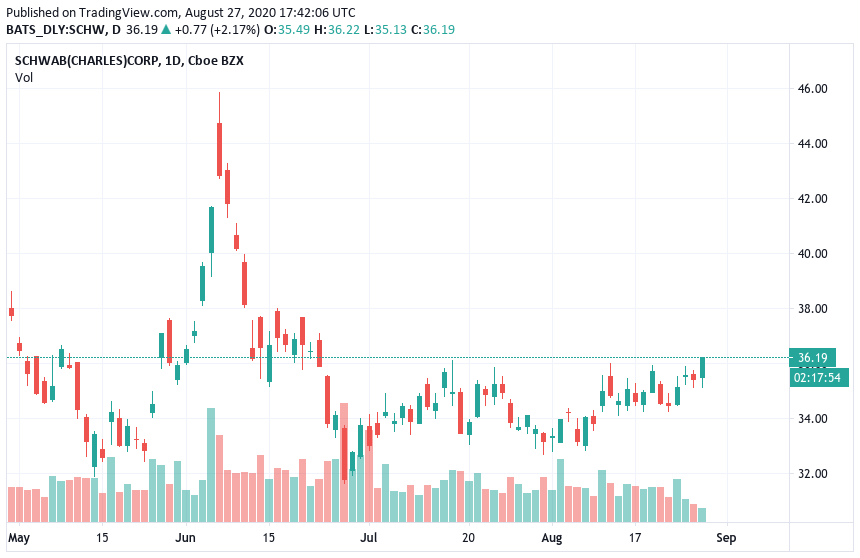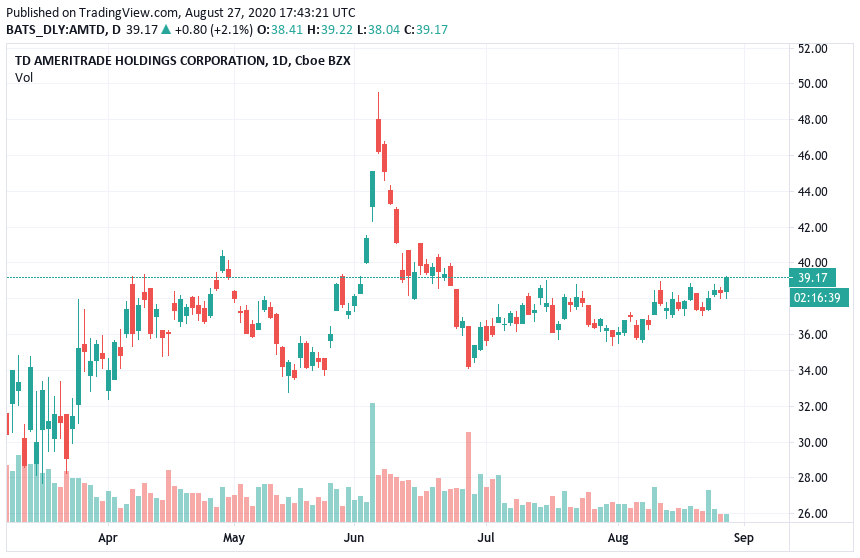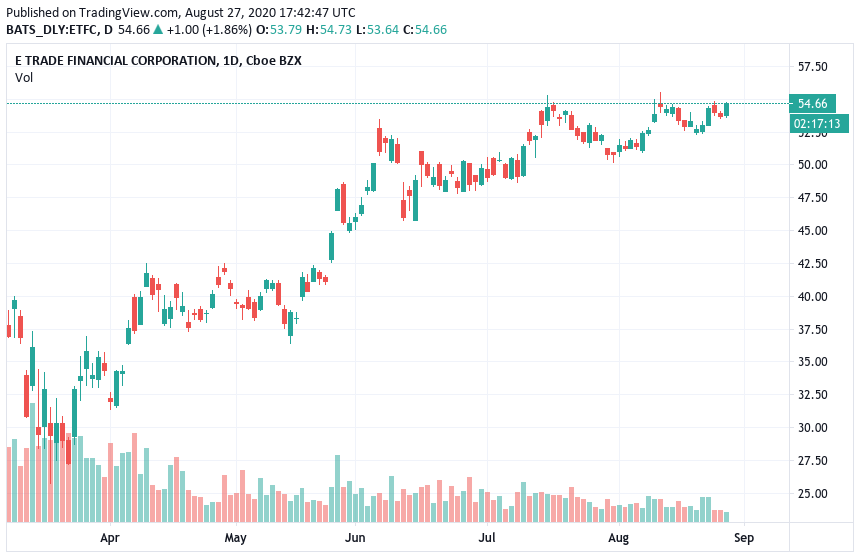 Looking at these charts, you may find out their technical setup looks attractive with its base and break out setup. Fundamentally, brokers may become hot and popular again whenever stock markets create new highs. It makes people get into more trading activities. These stocks are worth attention for watchlist and portfolio.