November 5, 2020, 9:03 pm EST
Up, up and work !
Stock markets were up another +542 points in DJIA which made up 4th consecutive strong up days for major indexes. This week was the best performance week since July. Super view is made before the US presidential result is announced. All indexes are above 50 DMA and Nasdaq even is near record high levels so bias must be bullish regardless of knowing the reasons.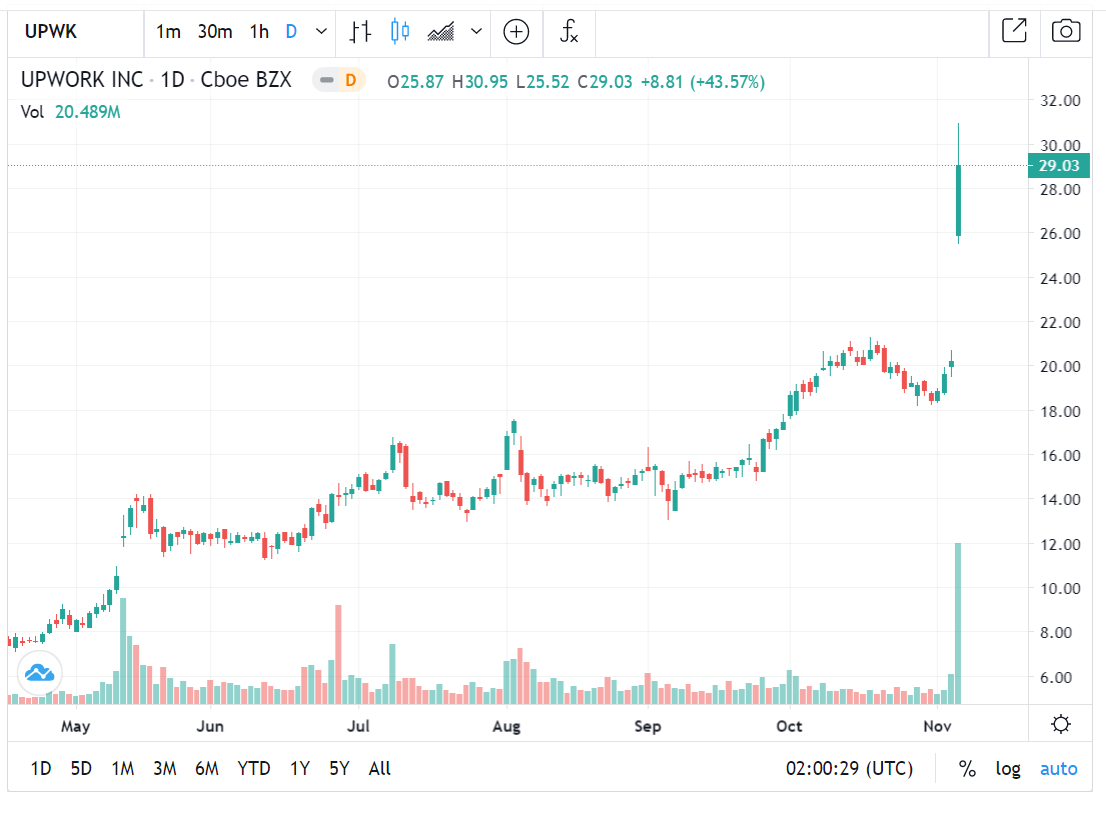 One example is the stock pick we made on 09/26 "Upwork is Ready to Rock"  for UpWork Inc (UPWK). Today is up +44% that our gains in our portfolio is up to +70% since we added UPWK to our portfolio on 09/29.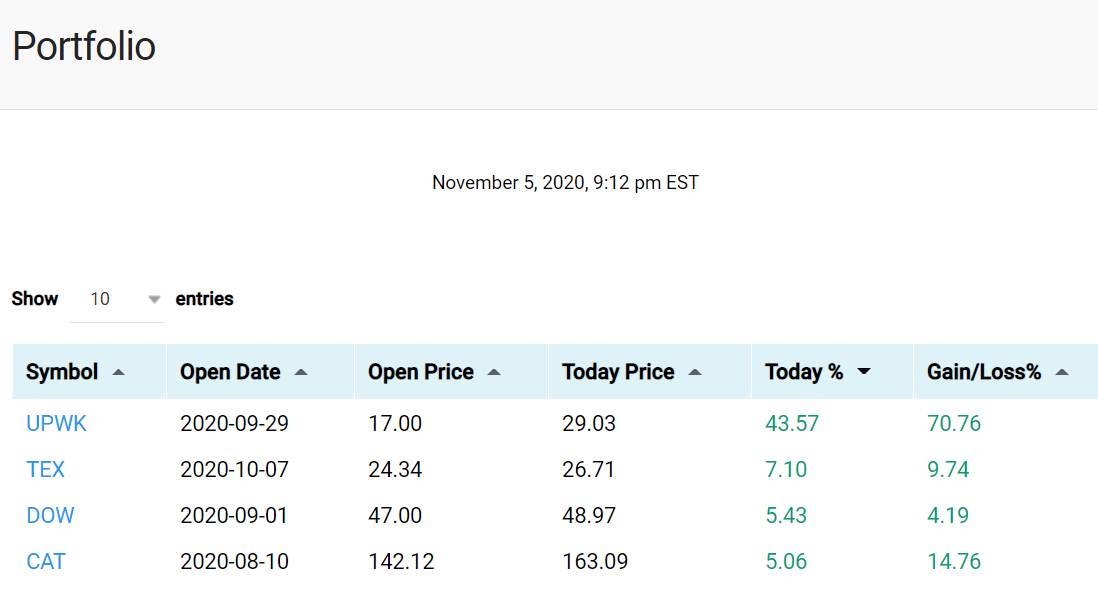 New president of the US would drive certain sectors or industries to better performance because its policy, strategy and priority. Once the result is determined, we will cover more details for long term investors. 
Market participants should be aware of the risks of reality from worsen COVID-19 deteriorated job markets, and less stimulus ahead. Overly heated stock markets and housing markets make huge bubbles waiting for the day to burst. We will watch closely both fundamentally and technically so that early warnings can be given. Otherwise, just ride the upswing.