September 26, 2020, 8:02 pm EDT
Upwork is Ready To Rock
Upwork Inc (UPWK) provides a new business model where jobs are created on-line with individual talents are available to choose. Similar to recent success of Fiverr (FVRR) or its direct competitor, UPWK has a great setup both on business model, market timing and technical setup. 
Business model: Pair-up individual talents worldwide for technical projects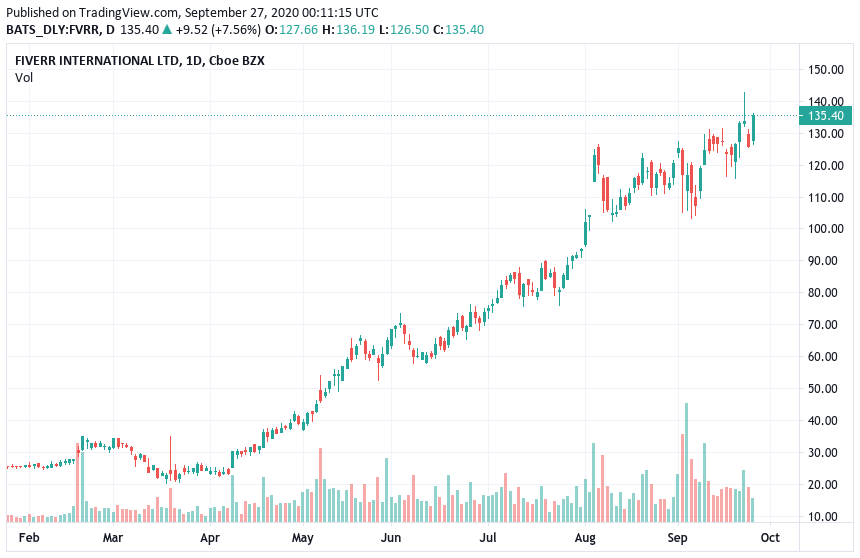 Market Timing: Pandemic is here to stay and working from home or recruit the best ones is the way to go. FVRR stock price went from 30 in April to 135 in September is a 4x proof that timing is right for WPRK as well.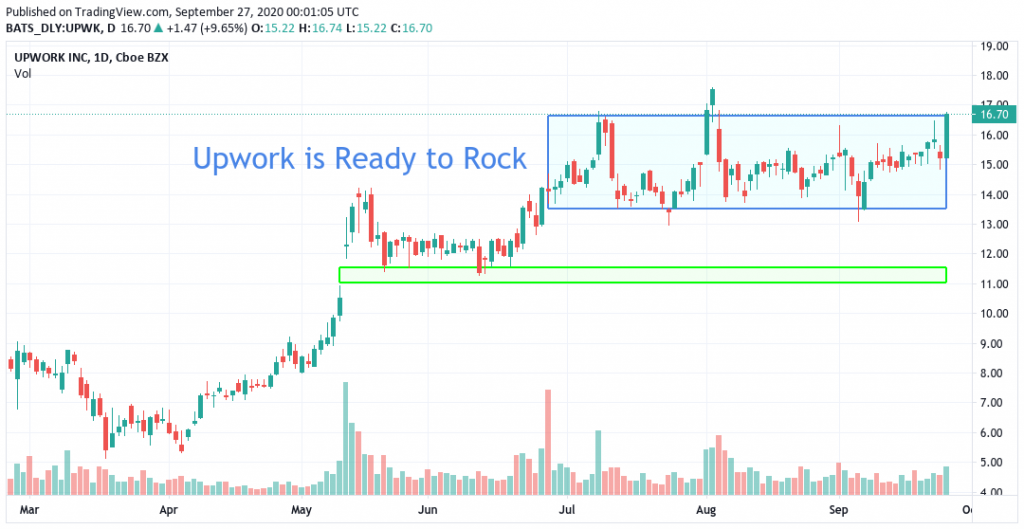 Technical Setup: UPWK gap-up 11 in April and goes sideway consolidation in the range of 14-17. It is ready to break out 17 where it offers an ideal entry point.  14.5 should be sell-stop level.