January 20, 2021, 10:23 am EST
Virtual systems take over physical systems since the internet dominated human terrority. In the early stage 20 years ago, it replaced yellow pages or phone books. Nowadays, online shopping, banking, gaming, learning / education, booking, consulting, are common to everyone's lifestyle. It is time for the internet to get into a more critical part of our life, healthcare systems. 
It came in at the right time last year, 2020 when COVID-19 pandemic swept through the globe without preserving any safe places. In fact, today's situation becomes even worse because the virus changes its form with faster spreading speed and more fatal attacks to other organs to increase death rates. Hospitals got affected as well that no one is safe including medical doctors, nurses and many healthcare workers. Patients with minor healthcare problems are afraid to go to hospitals because of deadly COVID-19. Therefore, it should be easy to understand the need for virtual or remote healthcare systems to play major roles for the days to come. 
Teladoc Health Inc (TDOC) has 3,000 certified physicians. Combining with your smartphone, tablet, computer, or any internet-connected devices, you can see your doctors through the screen for consultation and even diagnosis. Just like Amazon replacing malls and Netflix taking over theaters, it is highly possible that virtual healthcare systems are going to substitute hospitals, clinics, and many physical healthcare facilities. Although physical hospitals will still there to provide surgery and other operations, there are going to shrink significantly by virtual healthcare systems like TDOC.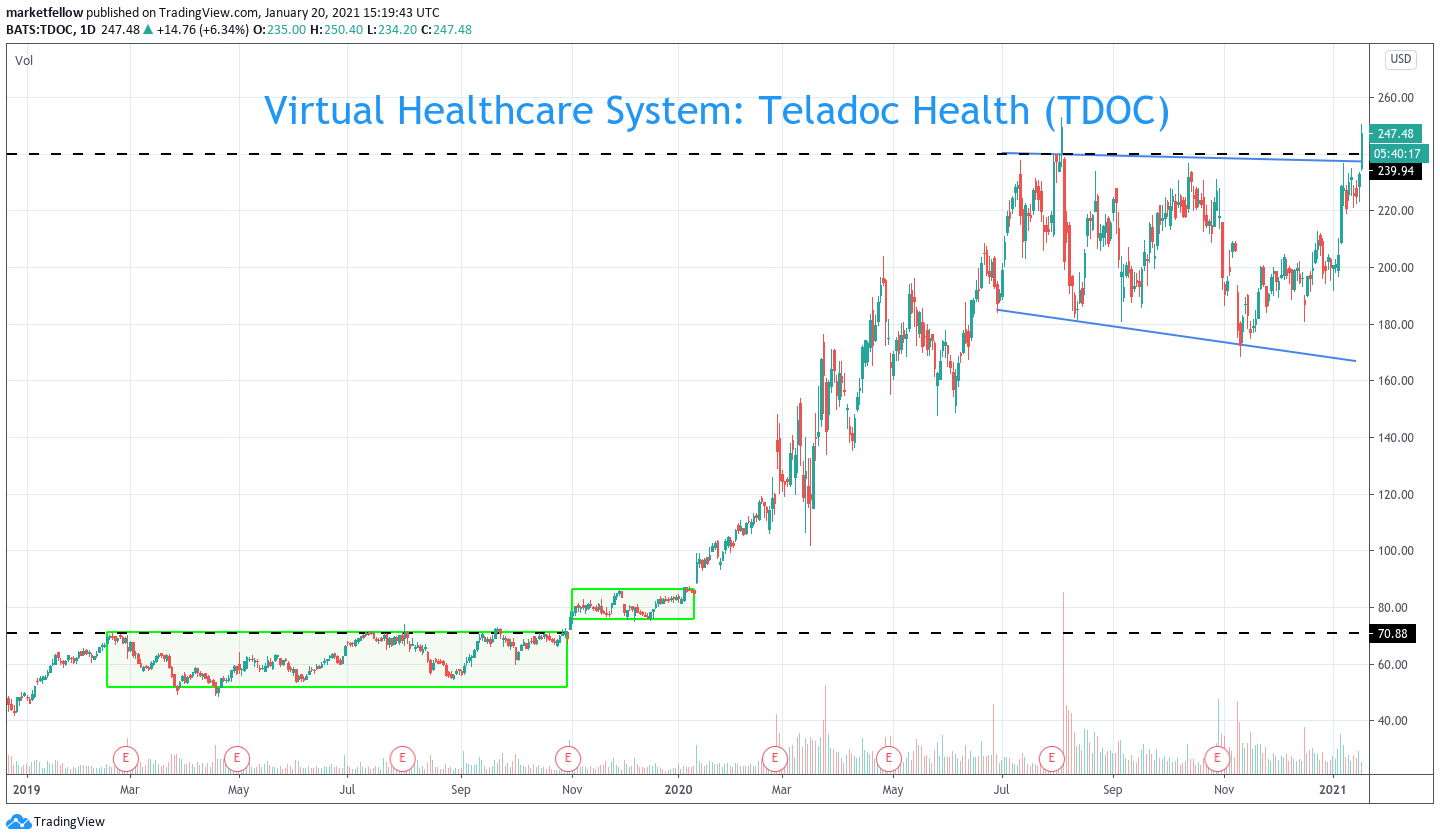 TDOC stock performance proved this viewpoint as TDOC climbed from 70 to 240 with only 1 year and few months.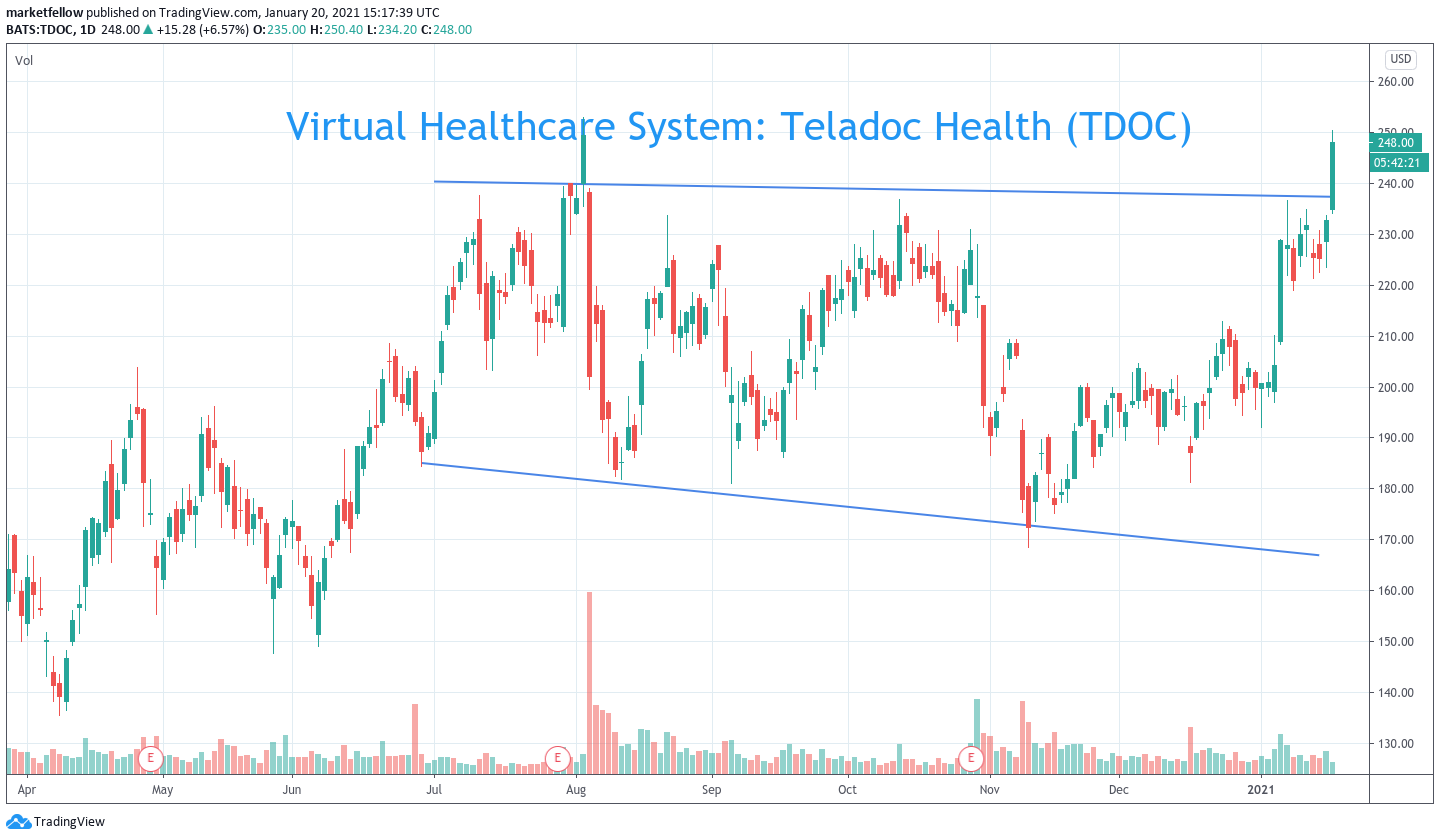 Technically, TDOC is breaking out today above 240 to 250 with +7% gains that could be another wave for even higher ground.