September 13, 2021, 3:04 pm EDT
Unlimited Energy – First Solar Inc (FSLR) 
When gasoline and natural gas prices keep shooting to the sky, people will turn to a well-known solution for the free and unlimited supply of energy – Solar. 
First Solar Inc (FSLR) becomes a red hot company by making a breakout out with a +7% gain as of now. FSLR is a provider of photovoltaic (PV) solar energy solutions or solar panels for many rooftops in the USA. 
Recently, Biden also mentioned going in this direction using solar energy to replace traditional energy. Drought conditions in the western states (NV, AZ, CA) made power shortage a much severe problem. It adds up the need for solar energy to play bigger roles for the years to come.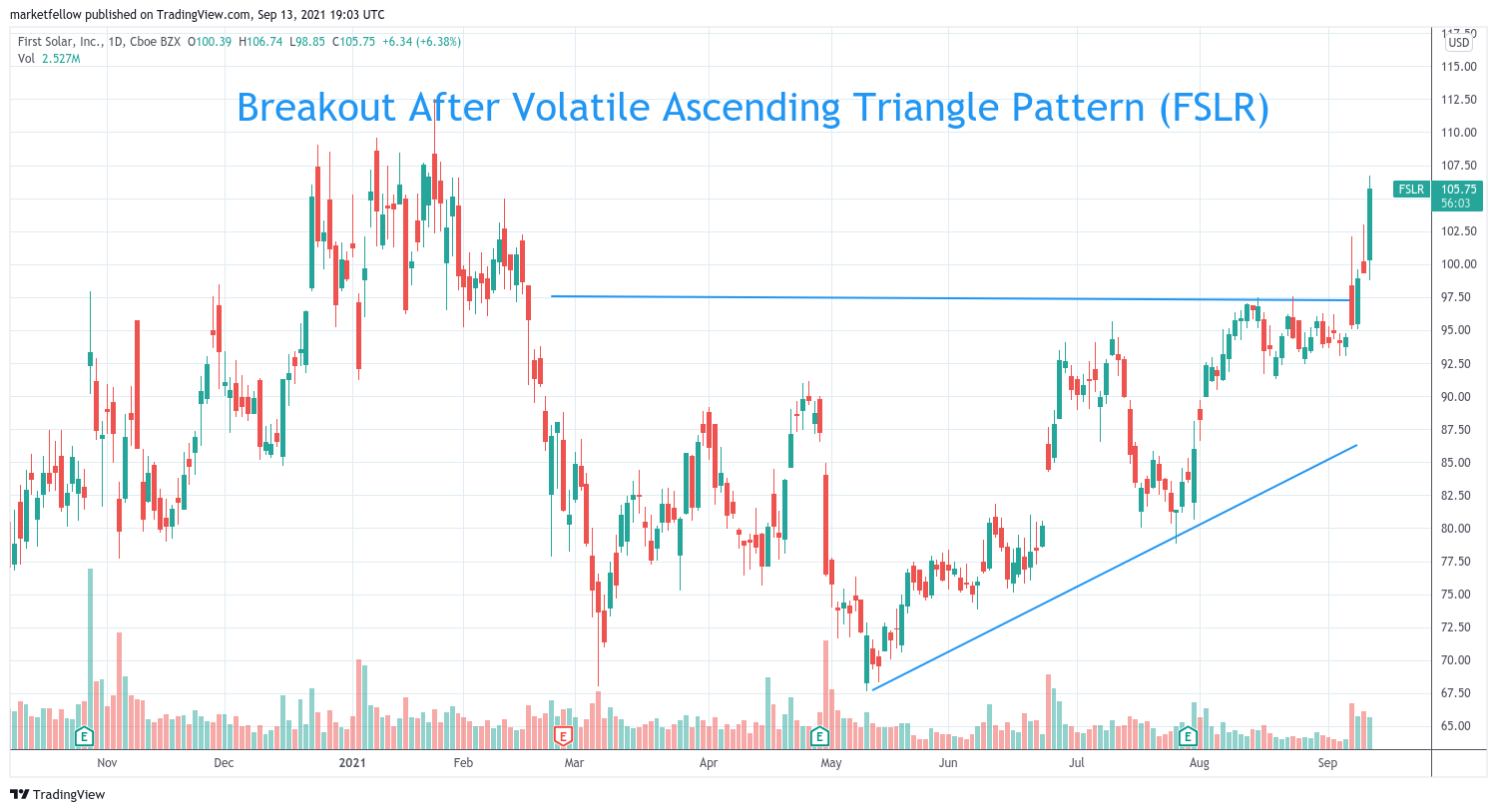 Technically, FSLR made a strong breakout above 100 after the volatile rising triangle pattern.  Thus, 100 could offer support during pullback. 97.5 could be set for stop-out level.