August 10, 2021, 2:38 pm EDT
Infrastructure Needs Steel – Steel Dynamics Inc (STLD)
What is the most important element for the $1 trillion dollar infrastructure projects? The answer is steel. From bridges, dams, highways to buildings, steel is essential to make all physical structures sustainable for years to come. 
Steel Dynamics Inc (STLD) is a 14 billion market cap, US-based metal company that engages in the manufacture of steel products and metal recycling. 
Its 113% sales growth from the most recent quarterly report is outstanding that reflected the strong demand for steel products.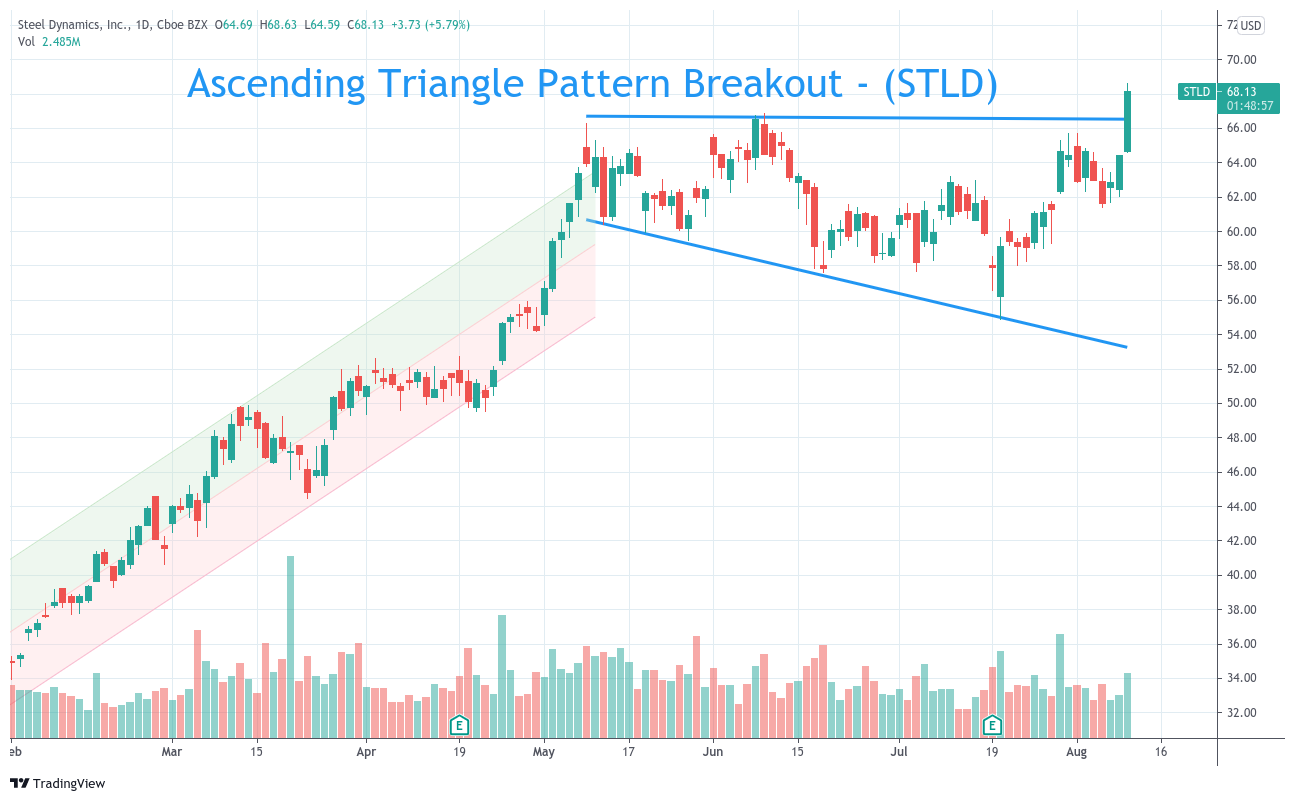 Chart pattern shows a breakout today above 66 for a fresh new 52 week high in responding to US $1 trillion intrastate bill approval. There should be no doubt that parts of the $1 trillion and following $3.5 trillion projects would show up on STLD income statements for the months and years to come. 
Timing should be right to join the upcoming rally of STLD with a sell-stop set at 62.