August 10, 2021, 1:35 pm EDT
Latin America E-Commerce Giant – Mercadolibre Corp (MELI)
E-commerce becomes the mainstream economic driver in the developed countries (US, Europe, etc). But there are still in the early stage of deployment in developing regions. For example, central and south America including Mexico, Argentina, etc. The key element to becoming a successful player is to control the ECOsystem of the E-commerce rather than a point of sales like websites or apps. 
Mercadolibre Corp (MELI) has similar backbones like Amazon (AMZN). Its marketing, loan, sales, and various components made it outstanding from peers for the Latin American world, especially in South American. 
Its strong earnings report last week with +94% sales growth is very impressive for an 87 billion market cap company. Three years of sales growth is also among the top tier of +63%.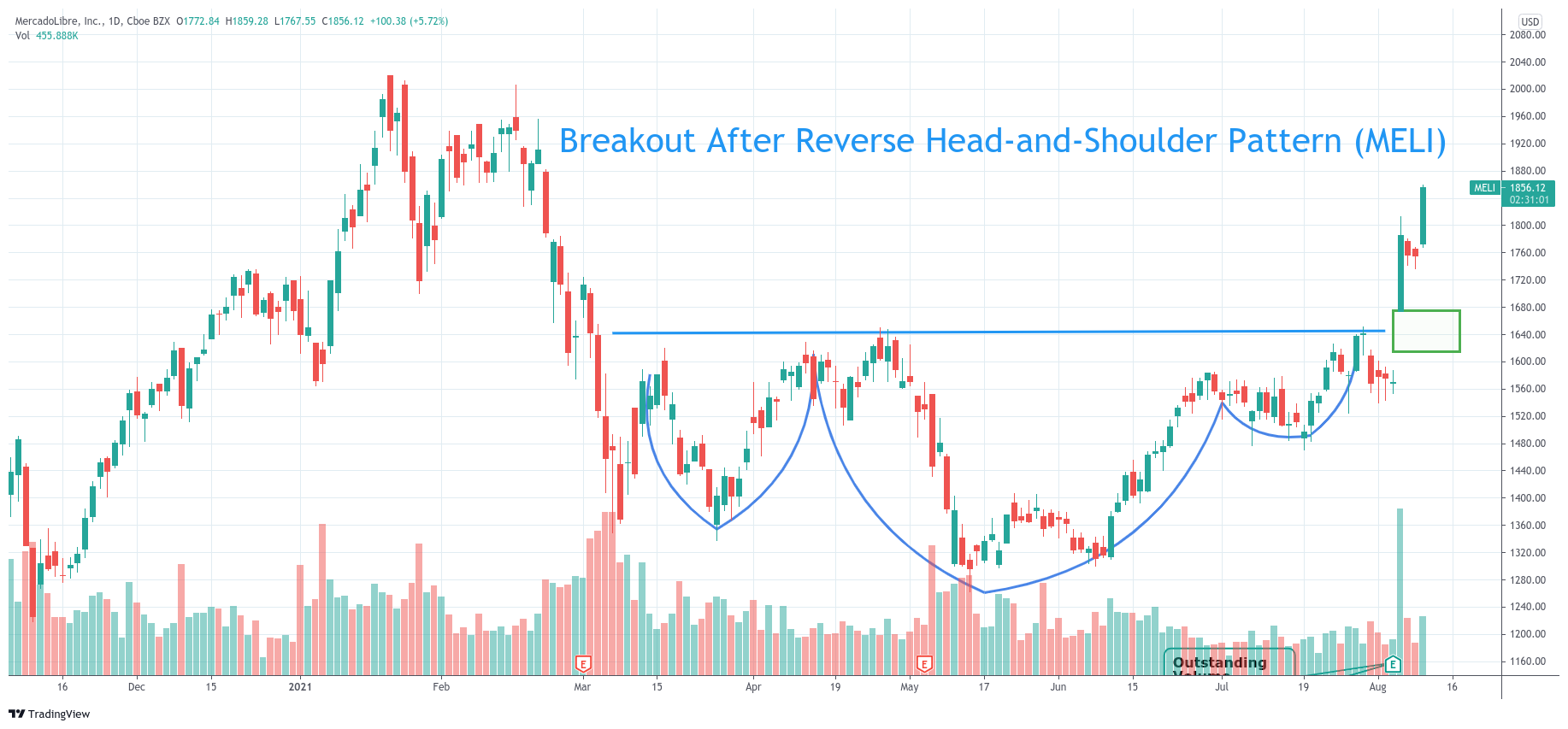 Technically, gap-up breakout after a 5-month reverse head-and-shoulder setup offers an entry point. A shallow two-day pullback following on another breakout indicates investors rush in MELI. Strong support should be set at 1640 where it took off. It can be served as a sell-stop level.