October 4, 2021, 12:35 pm EDT
Red light and Green Light
It was a blood-shed Monday morning that almost wiped out all the gains made by last Friday. Dow Jones is down about -400 points at this moment. 
Although all indexes are red in color, we may see different pictures when looking closer at the sector map. We saw red lights in the technology sector and green lights in the energy sector. In addition, Nasdaq is near double (-2.6%) the loss in percentage compared to the Dow Jones index (-1.3%).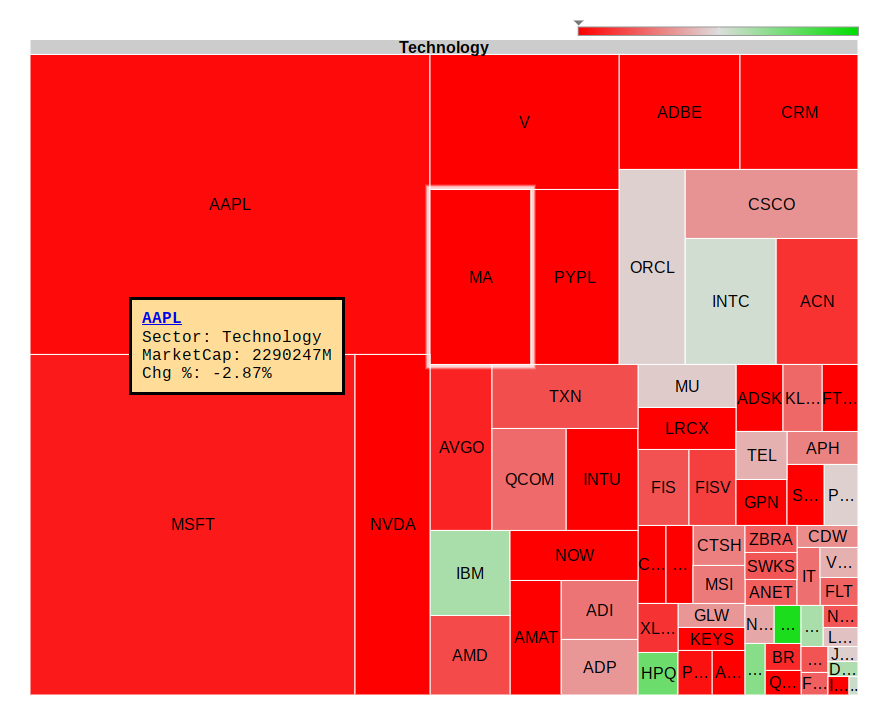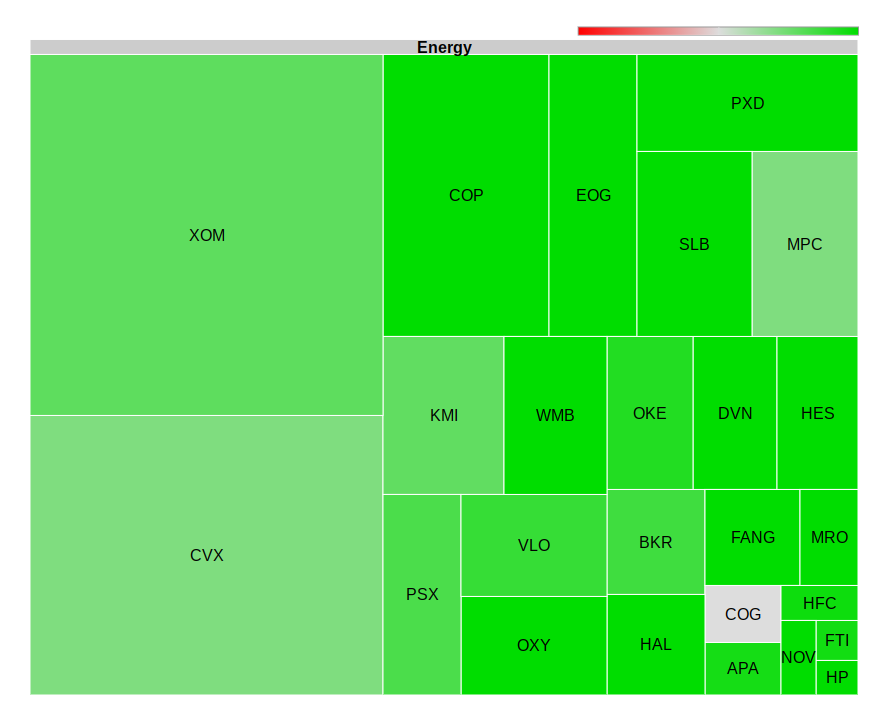 This phenomenon does not mean that we need to be bearish on technology and bullish on energy. Rather, it is a hint for us to foresee how the trend would be developed for the longer term. 
In this sector rotation scenario, we should trim down some technology positions in our portfolio in order to preserve cash to hold through the storm. Remember the big picture is in red color. 
Technically, a full-scale pullback is on the way because all indexes are making new lower-low. It would be safer to put properties in the shelter to protect them.