October 18, 2021, 10:30 am EDT
Powering Your Home – Generac Holdings Inc (GNRC) 
Do you worry about one day you could lose electrical power in your home? A power outage could occur from many factors. It could be the shortage of power supply material like coal as it happened in China recently. Or, It could be drought conditions in the US west states (California, Arizona, Nevada, Utah). Furthermore, any natural disaster events (Storm, Earthquake, Flooding) could take down the power for days or weeks to recover. When these things happen, individuals, homeowners, or businesses would be hit badly. 
Generac Holdings Inc (GNRC) becomes the name to solve this problem. Indeed, its stock price rose about 500% (80 to 454) since the COVID-19 pandemic occurred in March 2020.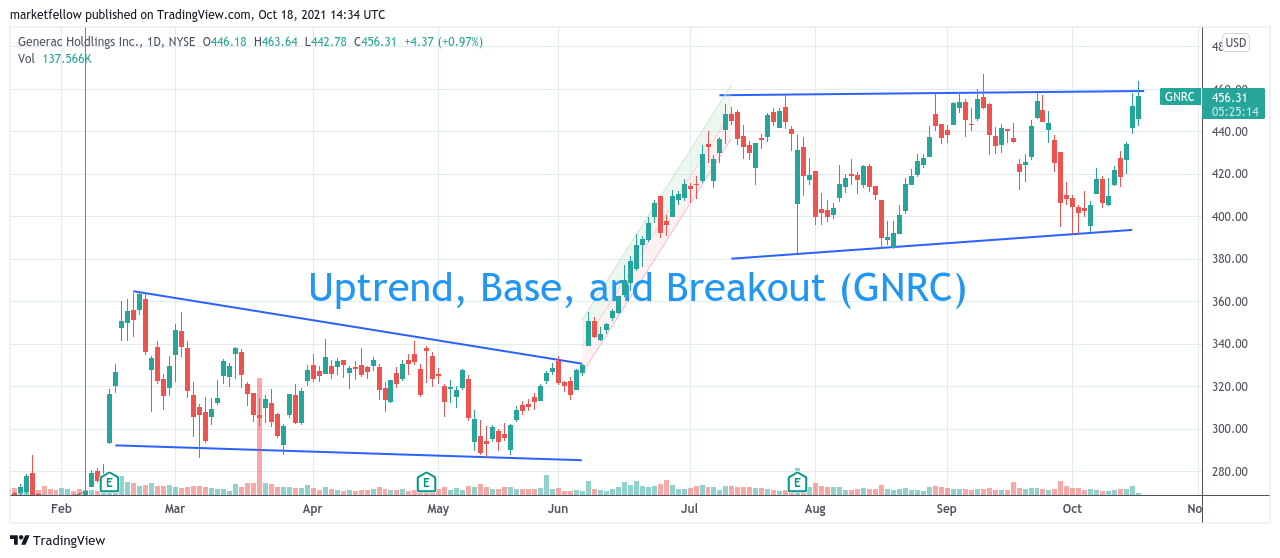 Not only GNRC is one of the strongest stocks in the stock market, but it offers another entry point after making an uptrend-base-breakout pattern for the past 1.5 years. The earning date is November 4, 2021, which could be the breakout day if earnings and forecast meet the expectation. The protective stop order could be set at 420 or 400.