October 22, 2021, 11:07 am EDT
Gold and Silver Bottom Out
Precious metal, gold silver, is supposed to shine during the inflation era. But, this year cryptocurrency took all the spotlights with its bitcoin price soaring to 66K, and the first ETF: BITO became tradable this week.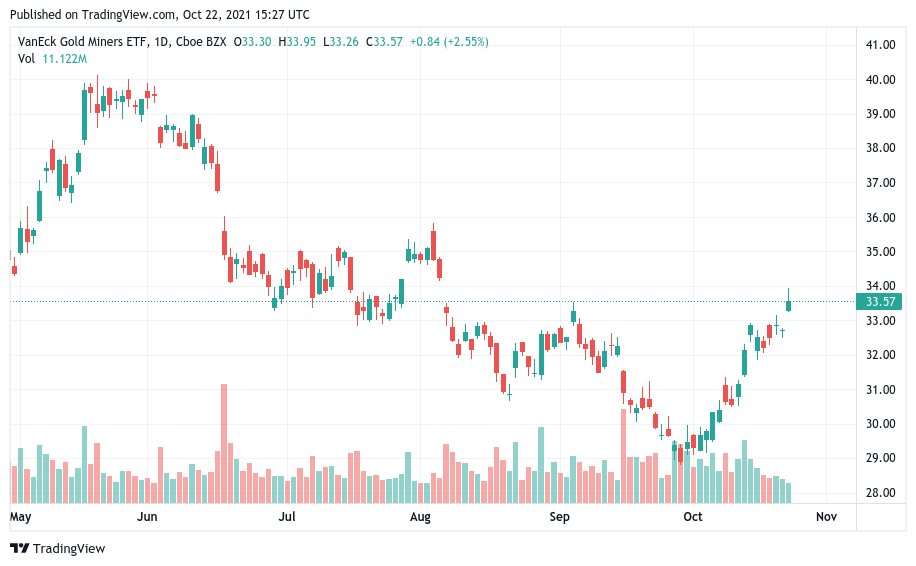 Today could be the early sign that precious metal appeared to be bottoming out after the long downtrend. As shown in the ETF GDX chart, where it touched the lowerest point in late September, gold is ready to climb. Then, it made a straight-up rally since the beginning of October.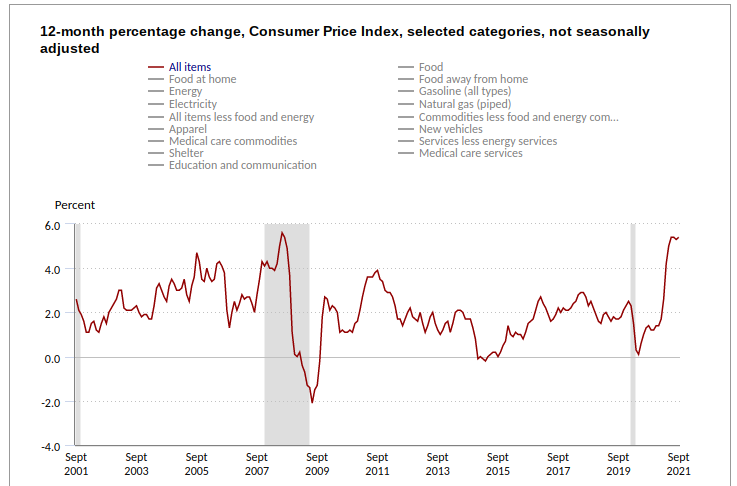 According to the US Bureau of Lab Statistics Consumer Price Index (CPI) data, it reached 5.4% in September 2021 which is the highest level after the last bear market in July 2008. Everyone around the world should feel the pressure from rising prices on gasoline, food, and almost everything we need to survive. 
It is still to be tracked to see if gold and silver can keep rising along with the inflation wave. But, recent strength in precious metal draws our attention to follow it up.