November 17, 2021, 3:30 pm EST
2021 Actual Trade: DVN +31% Profits
Recognizing the big trend is vital for investment in the stock markets. Especially, if you see a group of fish is coming in front of you, it would be much easier to catch a fish. 
This is a classic example using the energy sector (ETF: XLE), oil price (ETF: USO), and then individual stock Devon Energy (DVN) to make profits. 
As we identified the opportunity in energy and oil on September 23, we published in our Stock Picks article:
https://marketfellow.com/2021/09/23/stock-picks-fast-growth-oil-and-natural-gas-energy-leader-devon-energy-corp-dvn/
Most of the energy stocks behaved similarly by breaking out around 09/23 and rallied about +30% within two months. Checking out the charts of XLE and USO it should be easy to see the coming rally in late September. 
late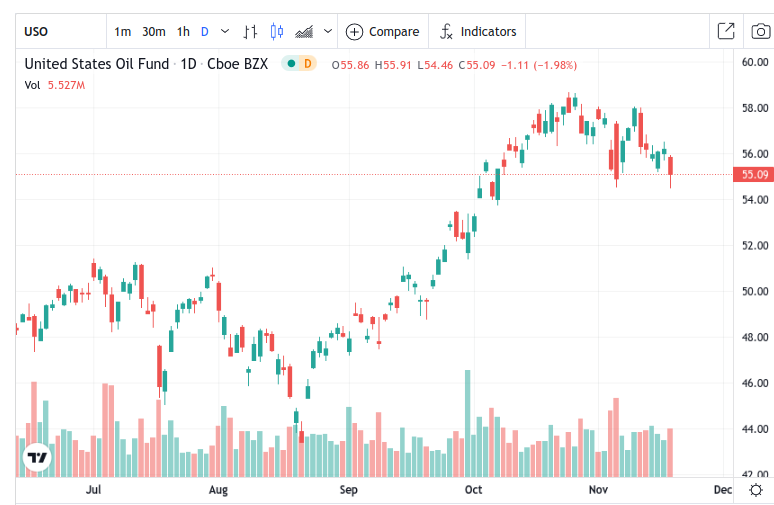 Once we were on board of DVN, the uptrend is very smooth, and never look back for the easy +31% profits.