March 8, 2022, 10:35 am EST
Let's Go, Discount Supermarket – Grocery Outlet Holding Corp (GO)
How to save money when everything gets more expensive from gasoline, food, or almost all items that need to buy? The answer is a discount supermarket that offers low prices and affordable food. 
Indeed, Grocery Outlet Holding Corp (GO) got attention from investors recently. GO is a 3 billion market cap supermarket chain business that started in 1946. Nowadays, it has 400 stores across the nation and more than 1.5 million shoppers hitting the aisles each week. Notice there is a "bargain market" in their logo which means that discounted prices are their expertise. It can achieve a +31% gross profit margin which is an outstanding high margin in the supermarket industry.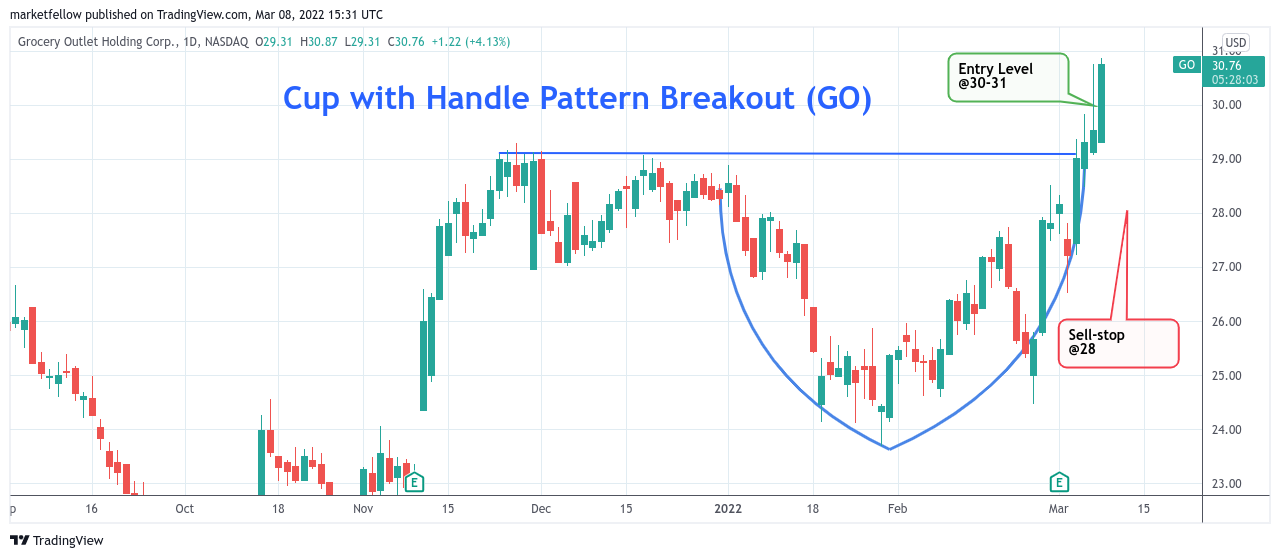 Technically, it forms a cup-with-handle pattern with a +5% breakout today. It seems like GO is ready to go higher from the current level assuming its business model and operation fit well to the people's needs.