July 4, 2022, 10:42 pm EDT
Crucial Moment for the Q2 Earnings
The crucial moment for the Q2 earnings season will determine the stock market's next move. 
It will be helpful to point out the direction directly. Primarily, we can check out the reactions of mega stocks to determine the future direction for the second half of 2022. 
We will apply technical analysis to the following three stocks: Tesla(TSLA), Amazon (AMZN), Apple (AAPL)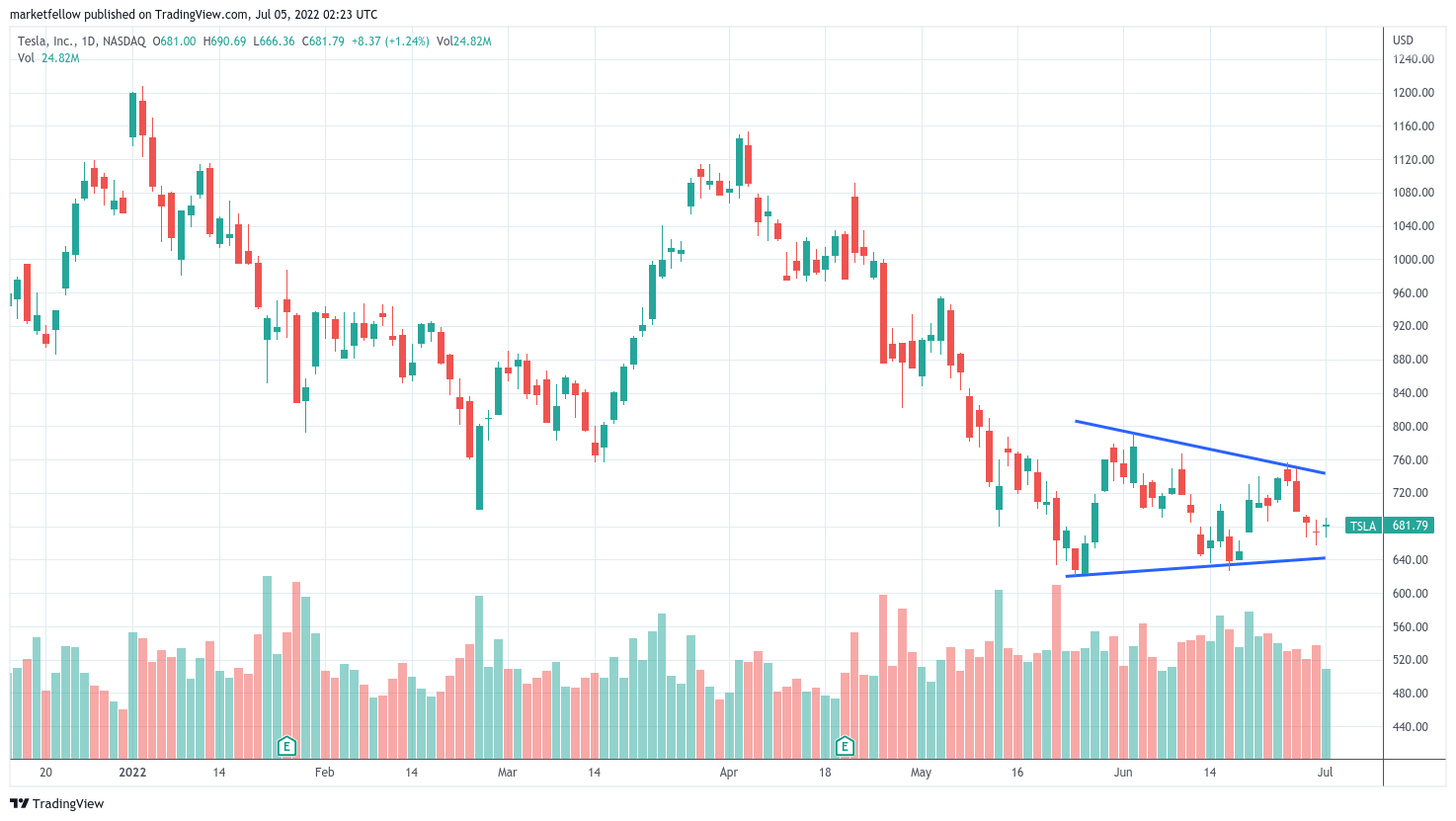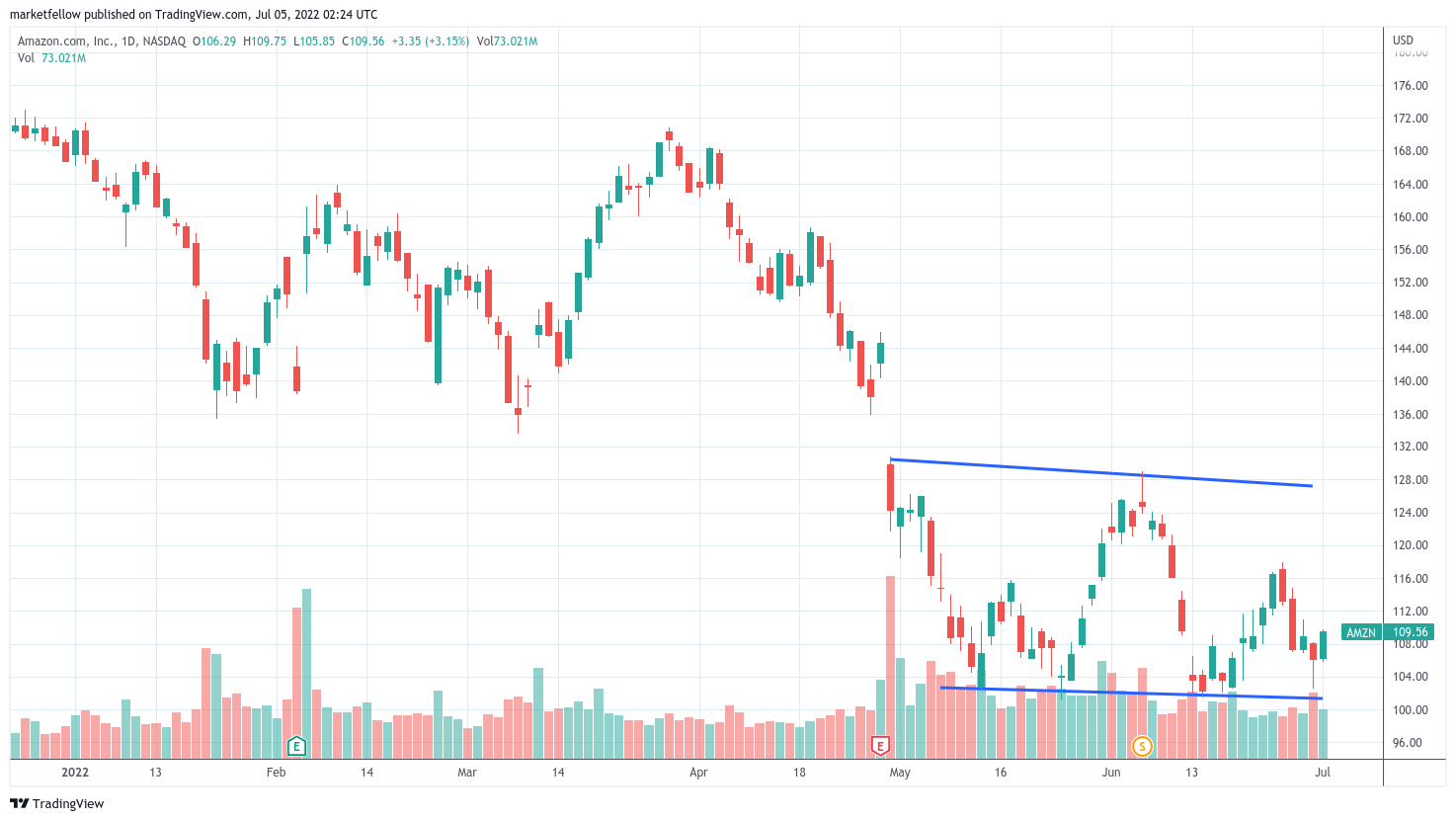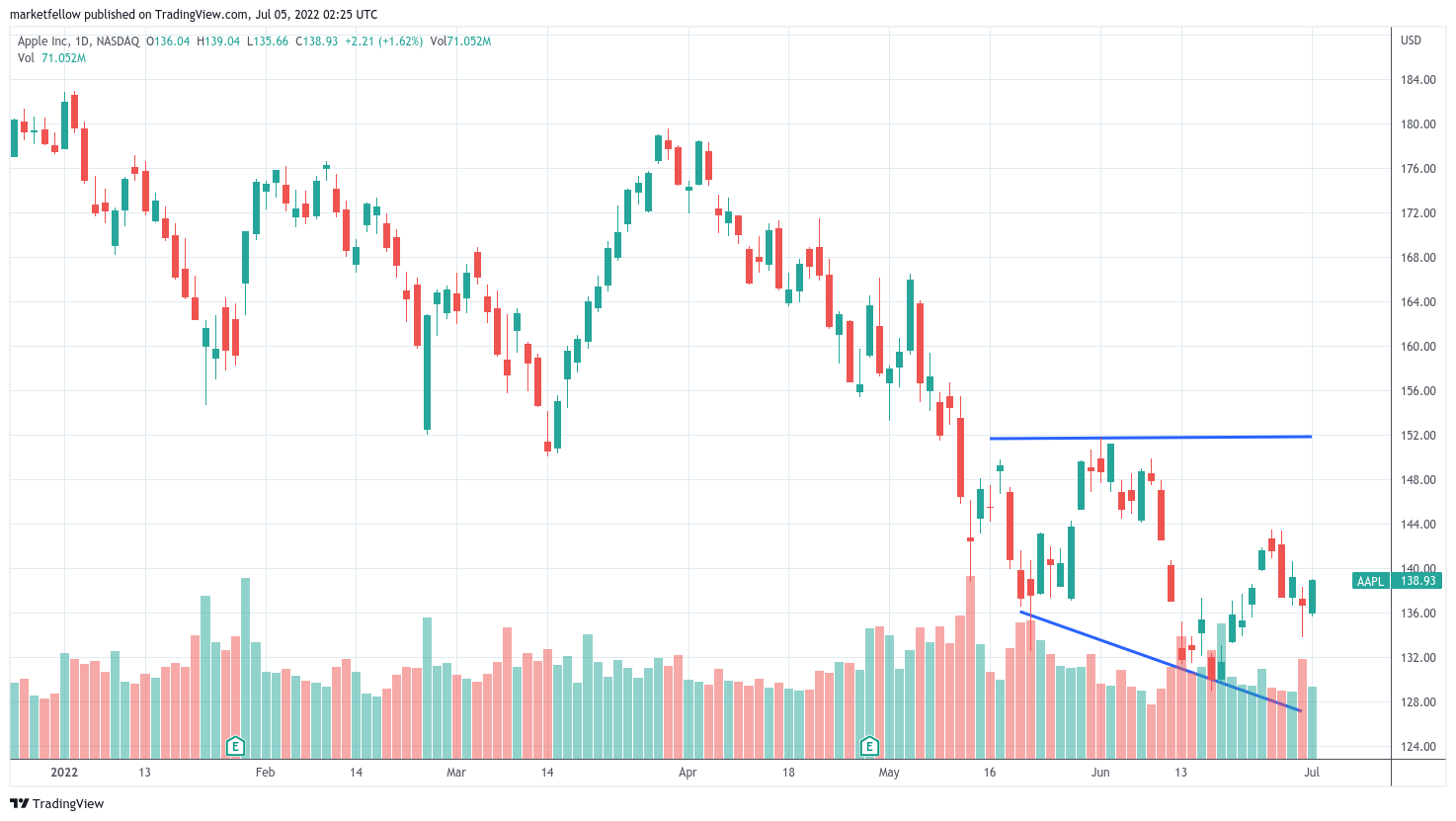 As we can see from their performance in the past 1-2 months, they are going sideways with well-defined upper and lower bounds. Therefore, their next move out of this region of consolidation will reveal its next move. Breaking out to the top side should indicate a bullish rebound. Breaking down to the sideway should mean a new major downtrend. The coming Q2 earnings will clarify the picture. 
Sometimes, determining the market's next move could be straightforward.