September 9, 2022, 1:27 pm EDT
Grocery Retail Breakout: Kroger Co (KR) 
Grocery retail Kroger Co (KR) is breaking out today +6% after its Q2 2022 earnings report. 
Obviously, 5.2% sales growth and 20.9% gross margin are solid results under an inflationary environment. Another highlight is to accelerate digital strategy to improve delivery sales by 34% over last year driven by Kroger Boost and Customer Fulfillment Centers.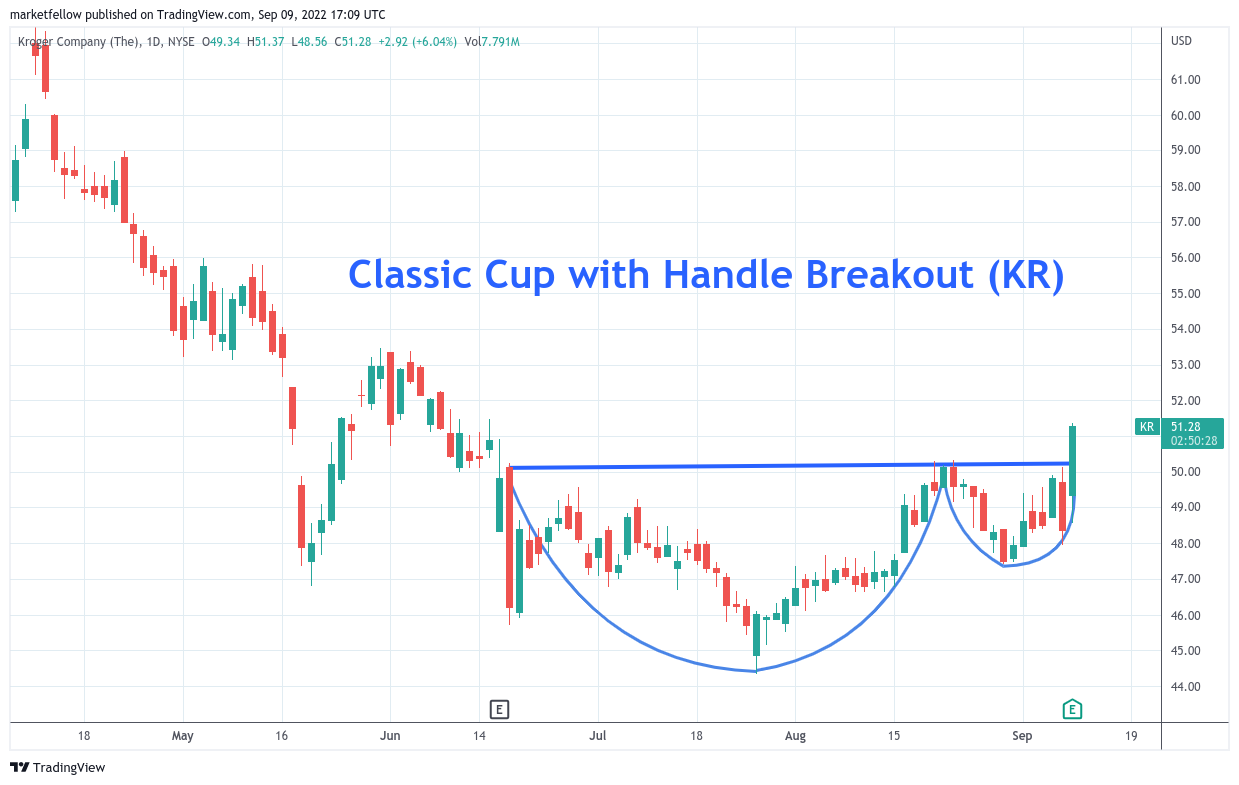 Technically, KR Is breaking out today after a 3-month classic cup-with-handle pattern. KR seems to start its uptrend rally from here. 
More importantly, food retailer belongs to the defensive industry which may be better to withstand the economic slowdown in the next 6-month, in our opinion.