February 15, 2023, 12:00 pm EST
Strong and Solid Stocks
Do you know where to find strong and solids stocks when searching for candidates for your portfolio? We have a straightforward method that is bias-free. It does not depend on individual opinions or news. Following the technical patterns will filter out the winners. 
Here are our criteria:
The stock price is at a 52-week high

Above all trend lines (20, 50, 200-day moving average)

Gap-up or rise after the earnings report

Market cap is greater than 10 billion
There is a good example today as demonstrated by Martin Marietta Materials Inc (MLM) that gaps up +7% to a fresh one-year high after the earnings report. It qualifies to meet all our criteria as a strong and solid stock.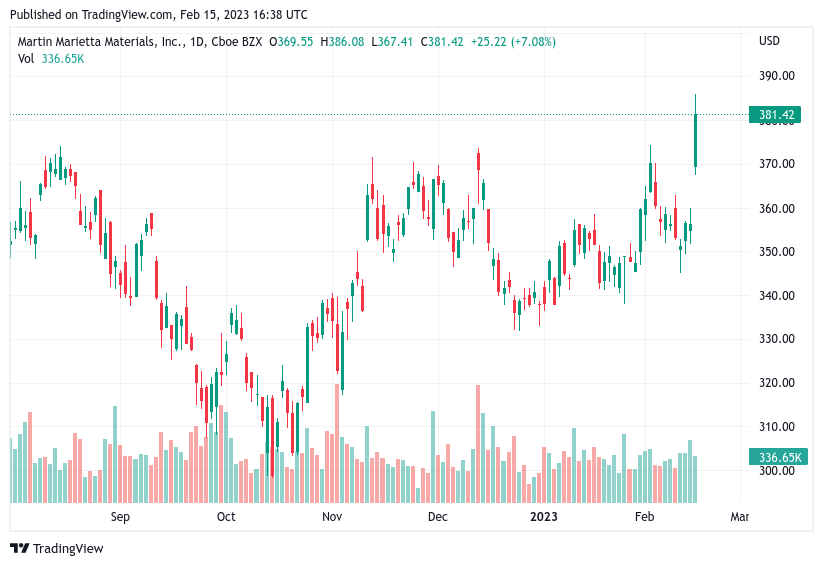 Applying the same method, we can see Vulcan Materials (VMC) +6% has similar patterns and qualifications. It will report earnings tomorrow so it is worthy of attention.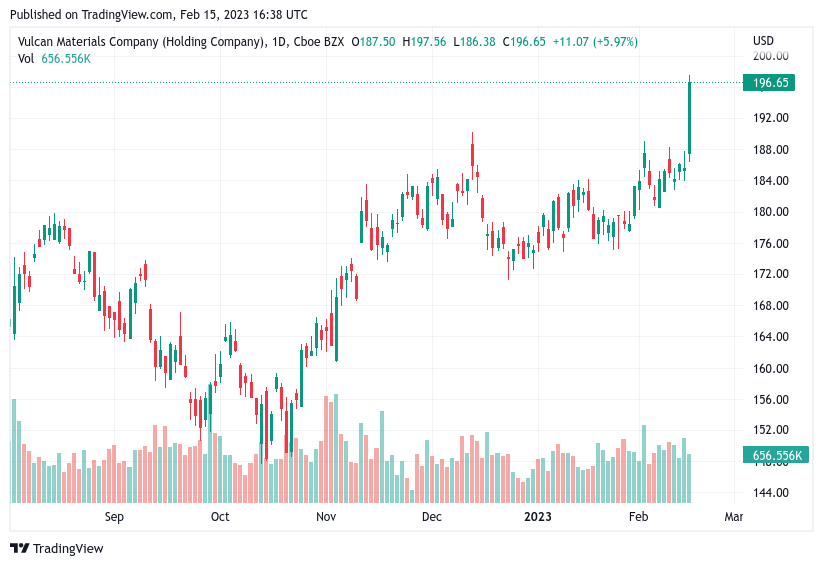 There are thousands of stocks to choose from. Why care only focus on a few popular but poorly performed stocks? Why listen to others on their opinions? 
The market is the best teacher and the stock performance should set the standard.