September 5, 2023, 10:40 am EDT
Devon Energy (DVN) is a one of the US energy companies engaged in exploration and production of oil and natural gas with 34 billion market caps. 
Recently, Saudi Arabia joined BRICS (Brazil, Russia, China, India, South Africa) camp to deal with its G7 counterpart. It illustrates the sharp relationship between these two sides. Saudi Arabia decided to cut its oil production in order to boost oil prices that is one of the driving forces for the higher energy price in the future. In our opinion, the major wars are unavoidable that would further add to the demand for energy. 
As we mentioned last week in the 09/01 Energy Standing Out article that the energy sector emerged as a leading sector. Thus, it makes sense to check out some energy stocks to find opportunities.
Obviously, DVN completed its convergence pattern after 6 months as shown. If DVN clears out this level, it opens up the sky for its limit.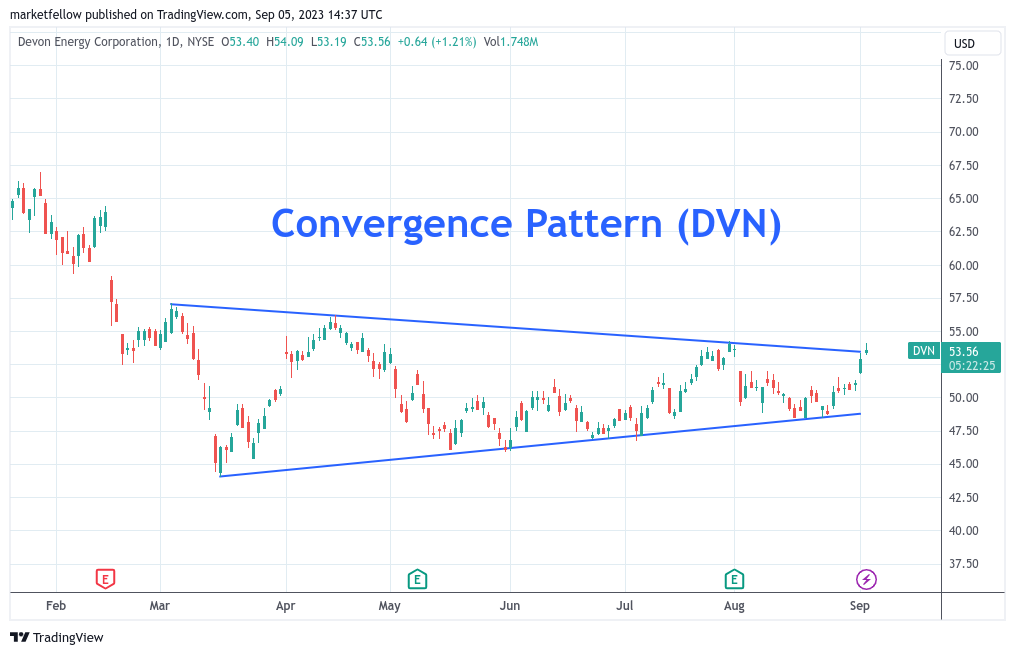 Furthermore, DVN pays a 6.4% dividend that is another bonus for the long term investors.