October 16, 2020, 1:15 pm EDT
Pay Attention to Industrial, Healthcare and Material
General Electric (GE )+6%, Pfizer (PFE) +3% and Dow (DOW) +1% represent strength in recent stock markets performance for industrial, healthcare and material sectors. Those core sectors may help the overall market to keep going uphills.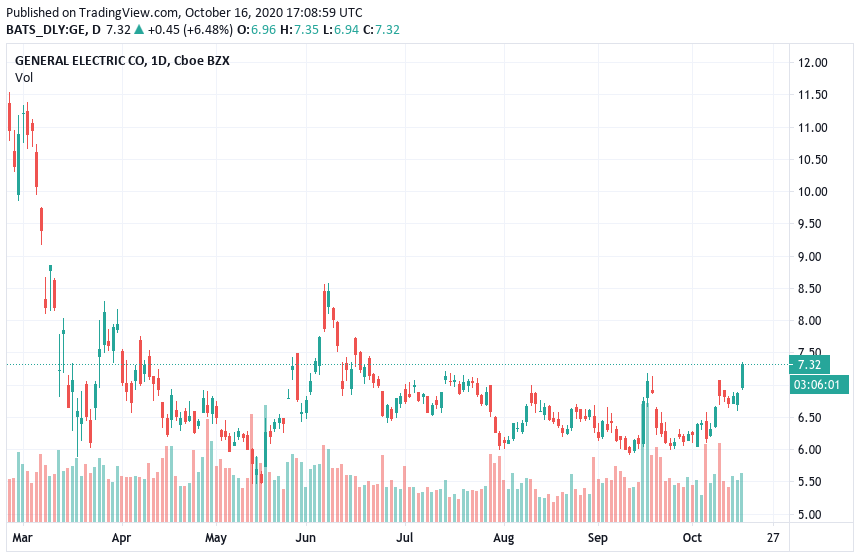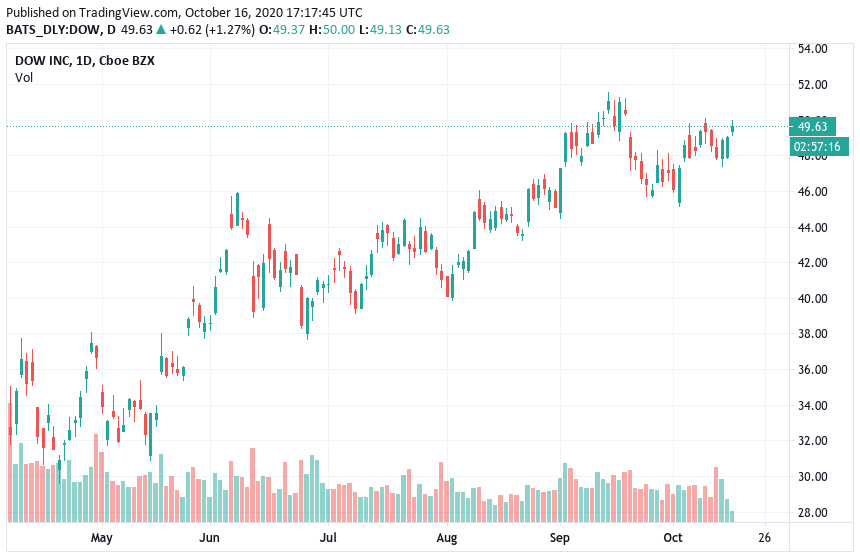 Technology is still strong led by Zoom (ZM) +5%. Software Autodesk Inc (ADSK) +3% also comes to near all time high position. 
Consumer discretionary or retailer industry with automaker General Motor (GM) +2% approaches at breakout ready position that looks bullish as its peer Ford (F).
Technical parts also look bullish as pullback in the last three days came with light volume. So, let's stay bullish until the market changes its tone.