November 10, 2020, 10:41 am EST
Sector Rotation
Sector rotation took place the second day where technology is out of favor and industrial becomes demanded as shown in the following sector charts.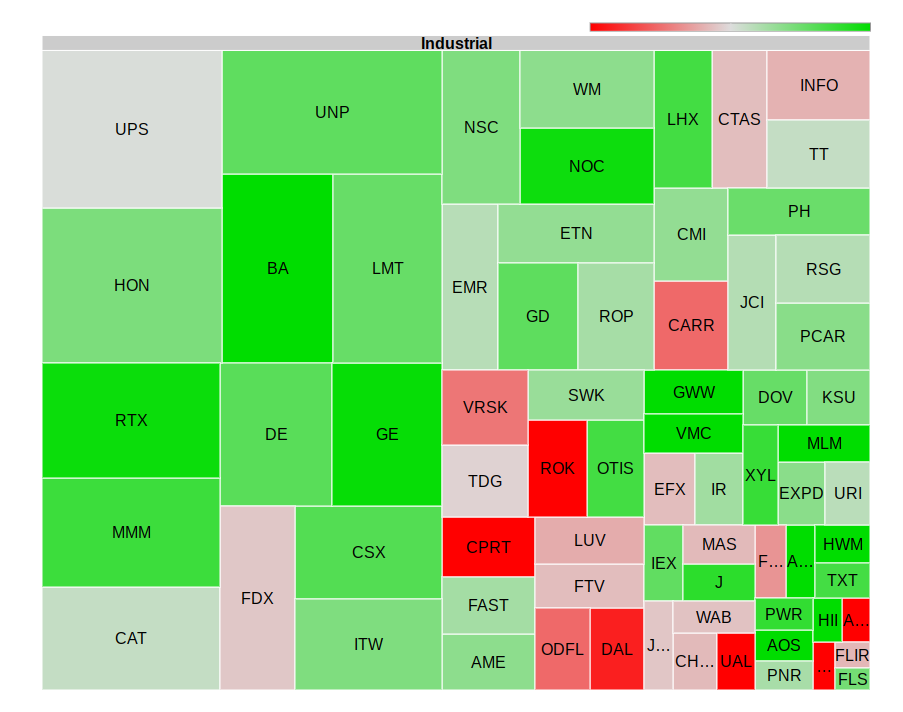 Aerospace industry began to fly led by Boeing (BA) +4%. Related defense industry is among the quick leaders like Raytheon (RTX) +4%. 
Yesterday, the financial sector performed well with many stocks breaking out like JPM, AXP, MS, GS, BAC, etc. 
On the other side, mega technology companies kept falling down: FB, AAPL, AMZN, GOOGL, etc. 
In summary, it should be a good time to adjust portfolio settings to reflect the sector rotation.