February 16, 2021, 12:58 pm EST
China Mania and Cruise Recovery
Stock markets are mixed with red and green today. But China mania and cruises recovery dominate leadership boards with significant gains:
China

: SY, FUTU, QFIN, YY, DOU, PDD, TME, GSX, BIDU

Cruises

: RCL, CCL, NCLH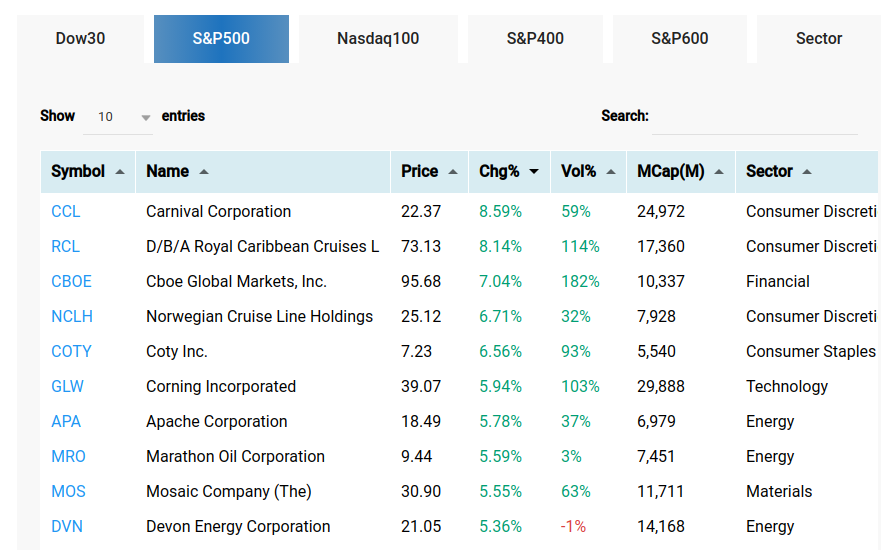 Biden administration is in favor of China by removing trade limitations and opening technology access that will help to boost China stocks under his terms.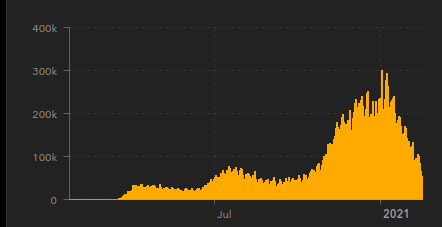 COVID-19 numbers keep going down quickly since 2021 also boosts the confidence in travel business like cruises and hotels. If it is true that vaccines work as expected, then economic recovery would benefit these industries. 
Technically, stock markets are in low volume getting into a record-high area which does not seems to be very strong. However, bulls are winning the battle as of now.