June 30, 2021, 10:32 pm EDT
Turnaround Story – Airbnb Inc (ABNB)
Re-opening of the economy could produce turnaround stories for many businesses. People have been inactive for about 1.5 years for the COVID-19 virus. The effectiveness of vaccines in the domestic US makes re-opening possible. Restaurants, bars, cruises, airlines, hotels, travels are all coming back again. Therefore, we should not forget one of the once red-hot 2020 IPO Airbnb Inc (ABNB). 
ABNB could benefit from more travel and vacation during this summer after being downtrend for a long period of time.  Technically, its bottom can be identified by outstanding volume during mid-May around 130. Entire June was to make a rectangle base between 145 to 155 to prepare its turnaround story.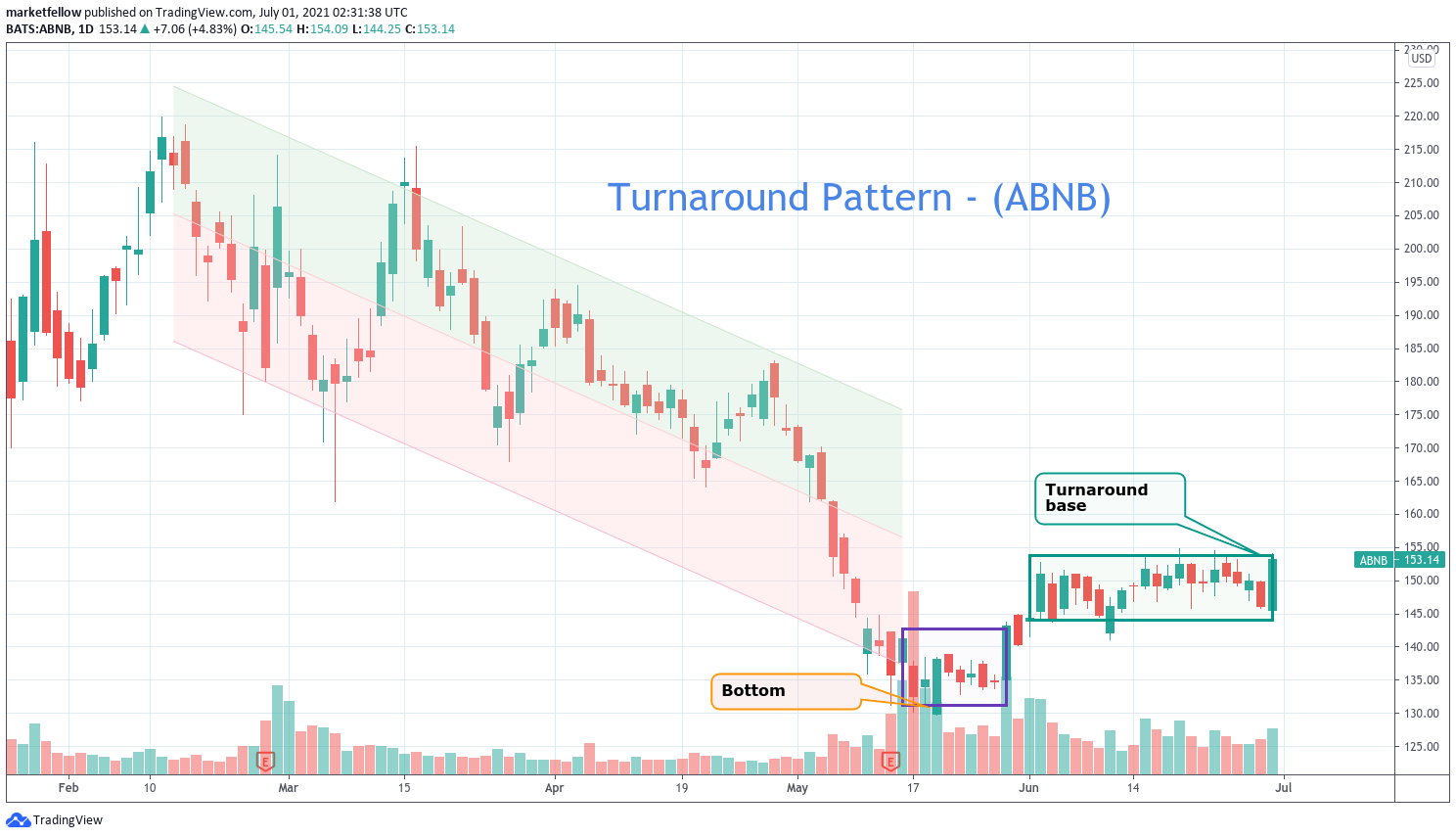 The timing should be near and mature to begin its uptrend once it crosses above 155. The protective sell stop is 145.