July 1, 2021, 2:48 pm EDT
COVID-19 Battel Equipments – Sorrento Therapeutics Inc (SRNE)
Sorrento Therapeutics Inc (SRNE) develops multiple programs in fighting the COVID-19 battel. June June 24, 2021, SRNE announced it received Mexico's license for its COVI-STIX test kits. 
Indeed, there is still a long way to deal with COVID-19 and its delta variants globally. This is why many biotechs or biopharmaceutical companies rose quickly. SRNE is among the potential winners if its solutions work.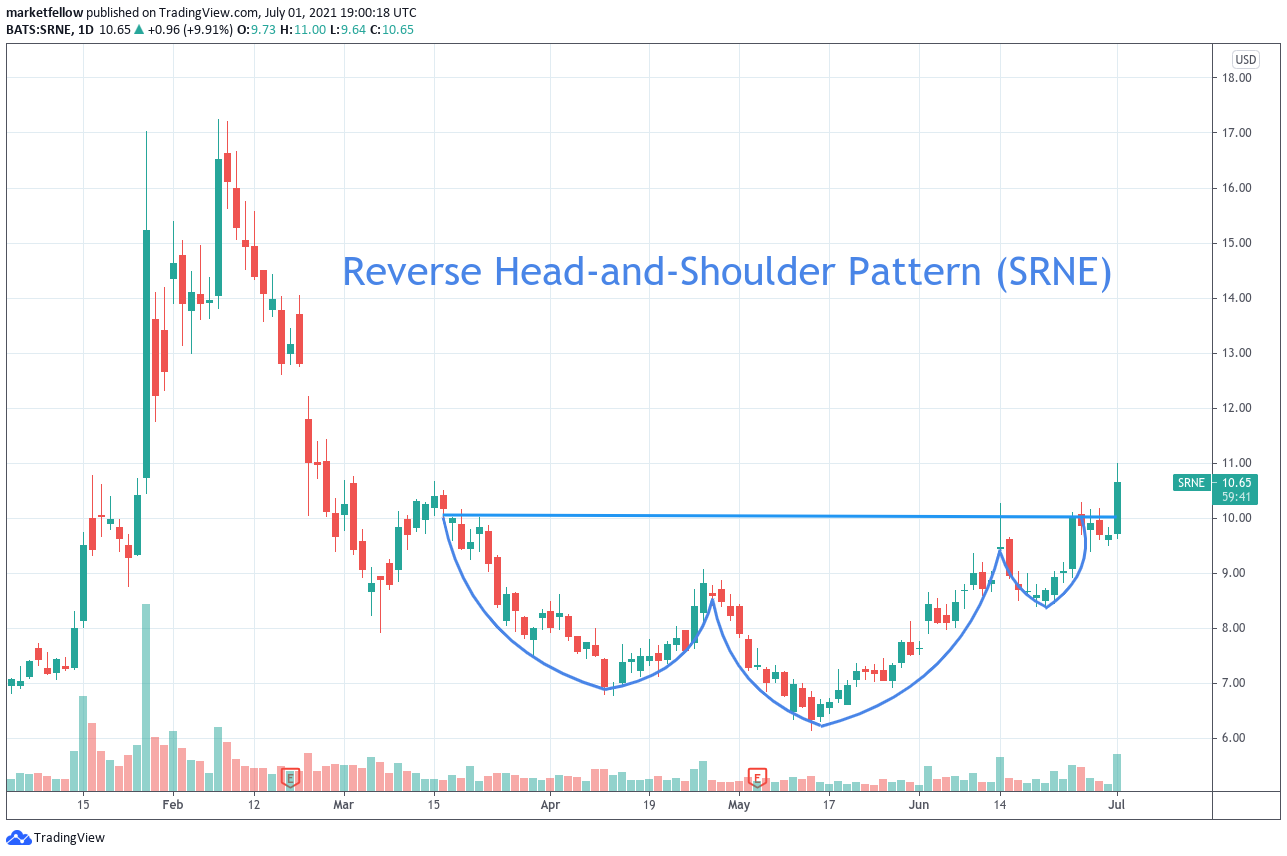 Technically, the reverse head-and-shoulder pattern is a bullish setup with a neckline at 10. The entry point is 10.5 and the sell-stop is 9.5.