March 17, 2022, 4:07 pm EDT
Improves the Lives of People: Cardinal Health Inc (CAH)
Pharmaceutical, medical, and health services come together from a single company to improve the lives of people every day. This is the message from Cardinal Health Inc (CAH), our stock picks.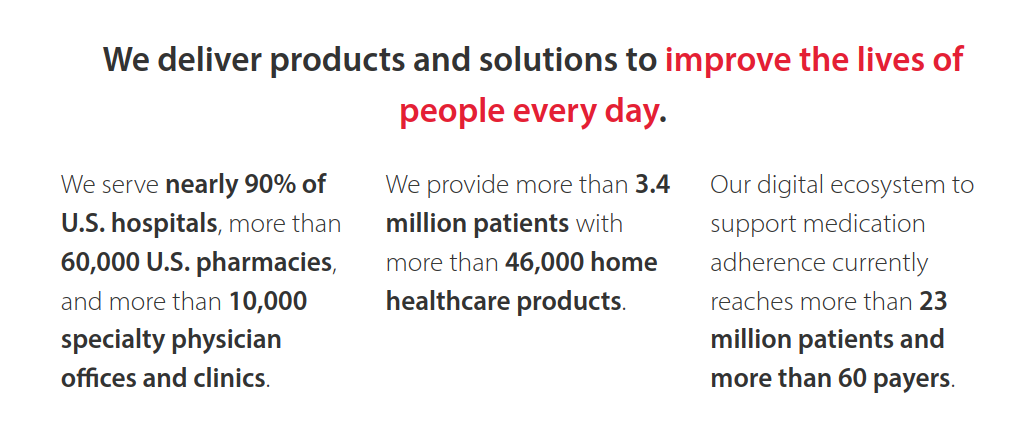 During the COVID-19 era, CAH is definitely one of the most promising healthcare companies that we would like to invest in. CAH is a 14 billion market cap company, started in 1971 in Dublin, OH. Its stable income and solid technical bases draw our attention.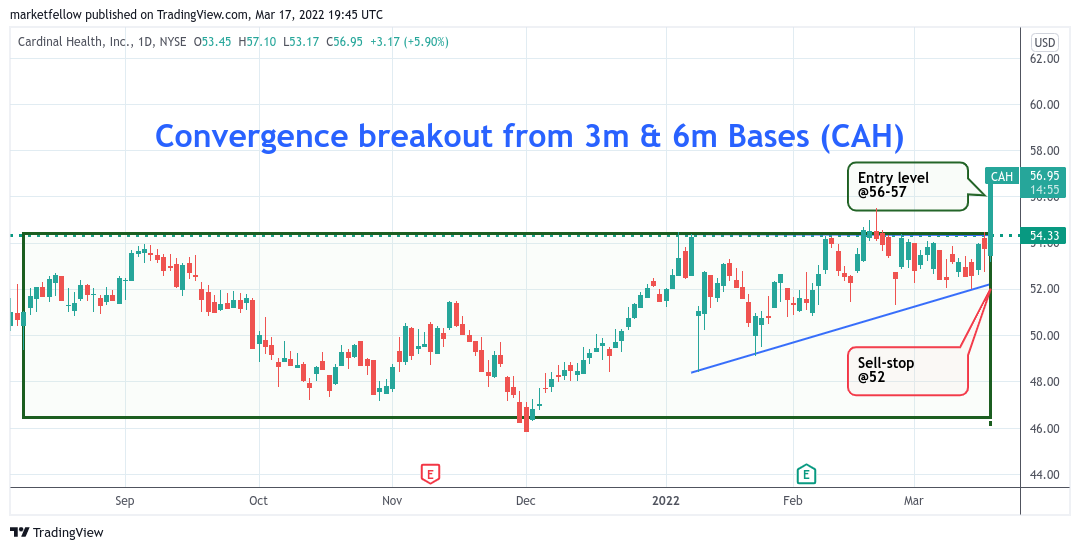 Especially, CAH made a +6% breakout from both 3-month and 6-month bases as shown. Obviously, investors rush in to get a spot with potential good news to come, either having new products or being an acquisition target. Even though we do not know exactly what is the reason for breaking out, CAH provides a sound entry point and sell-stop for a low risk-vs-reward ratio. 
CAH also pays a 3.5% dividend yield. Its healthcare sector fits well with our strategic target.