July 13, 2021, 9:49 pm EDT
Space and Defense: Teledyne Technologies Inc (TDY)
Space industries made some spotlights. Recently, Virgin Galactic (SPCE) launched a jet flying into space with its founder Richard Branson. Amazon founder Jeff Bezos and Tesla founder Elon Musk also have their plans into space competition. 
Furthermore, aerospace and defense industries are getting attention due to tension increases between the US and China. It is time for the most advanced technologies in terms of instrumentation, digital imaging, aerospace, and defense electronics to dominate. 
Teledyne Technologies Inc (TDY), was founded in 1960 with 20 billion market capital that meets the demand from investors. 
"Our strategy continues to emphasize growth in our core markets of instrumentation, digital imaging, aerospace and defense electronics, and engineered systems. Our core markets are characterized by high barriers to entry and include specialized products and services not likely to be commoditized. We intend to strengthen and expand our core businesses with targeted acquisitions and through product development."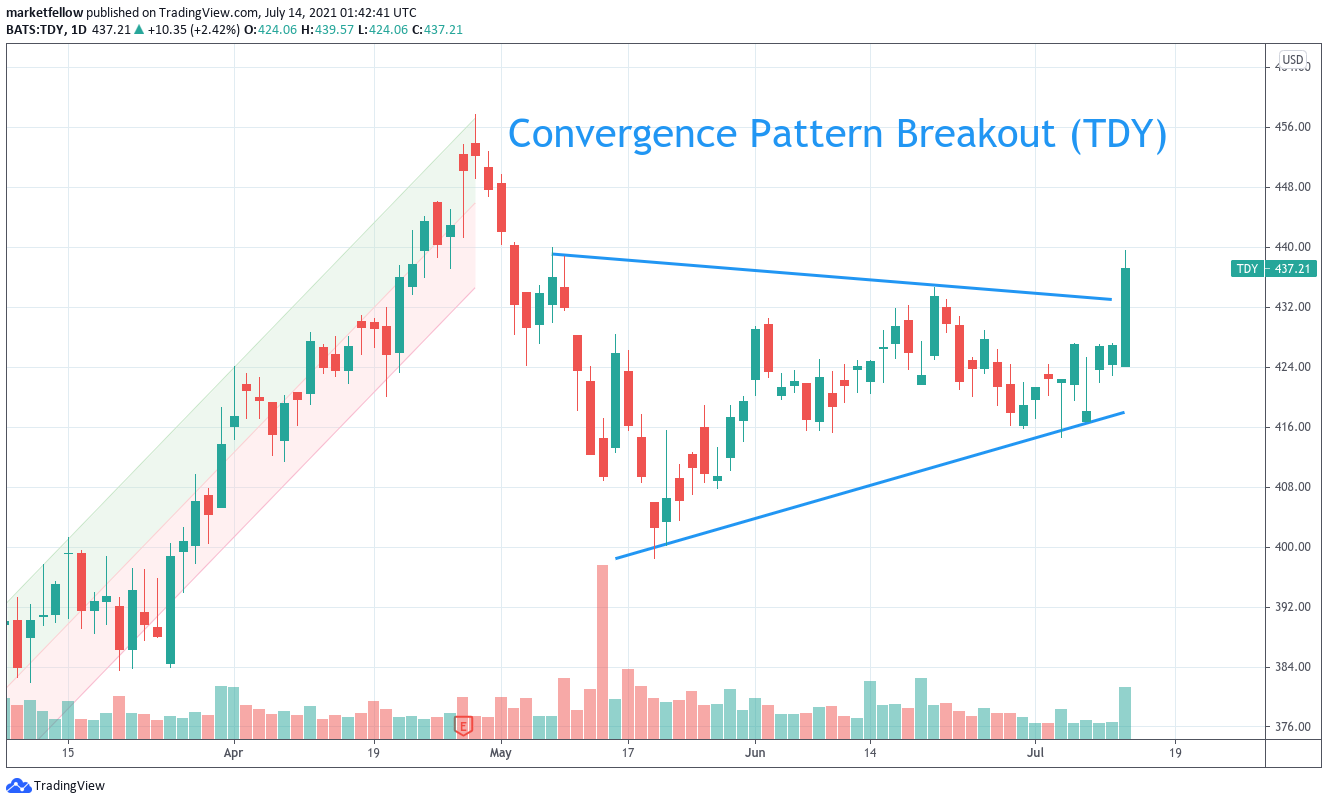 Technical breakout today from convergence pattern

Hedge fund ownership increases from 31 to 34

Earning date is July 28, 2021

The entry point is 437 and the protective stop is 424