July 28, 2021, 12:25 am EDT
China Big Trouble
The number two largest GDP country in the world, China, is in a big trouble by dropping 3-5% down for another 52-week low. A natural disaster like flooding, rising COVID-19 cases, the outflow of manufactures, trade disputes (with Australia, Japan, Taiwan, India, Canada, USA, etc) and falling housing markets, and job market crisis are all about to surface disregarding its so-called 18% GDP growth.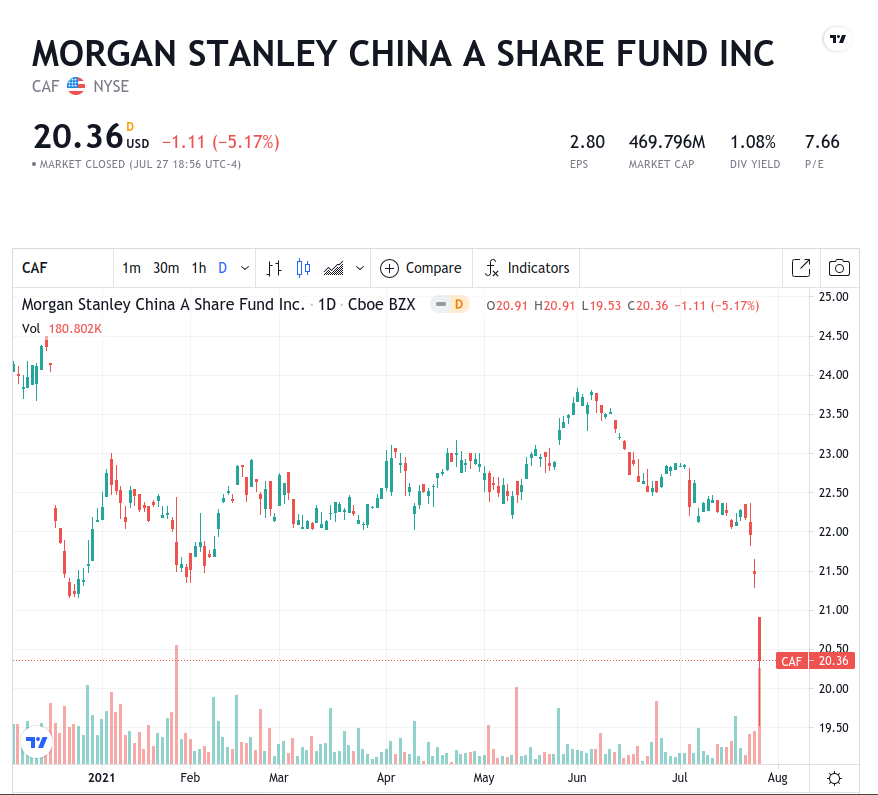 At this moment, the problem is within China itself. But, we have to watch carefully because its impact could ripple to other nations.
Although US stock markets are still at the record high zone, 12 years old bulls might be in the late stage. We use 50 day-moving-average lines to determine the health of the stock markets. All major indexes are above it. DJIA could be the first one to break at this moment. Let's watch.