March 18, 2021, 1:21 am EDT
Fed's Action and Home Builder
Fed's promise and action on the low-interest-rate policy up to 2023 injected another round of power for the stock markets DJIA +189 points.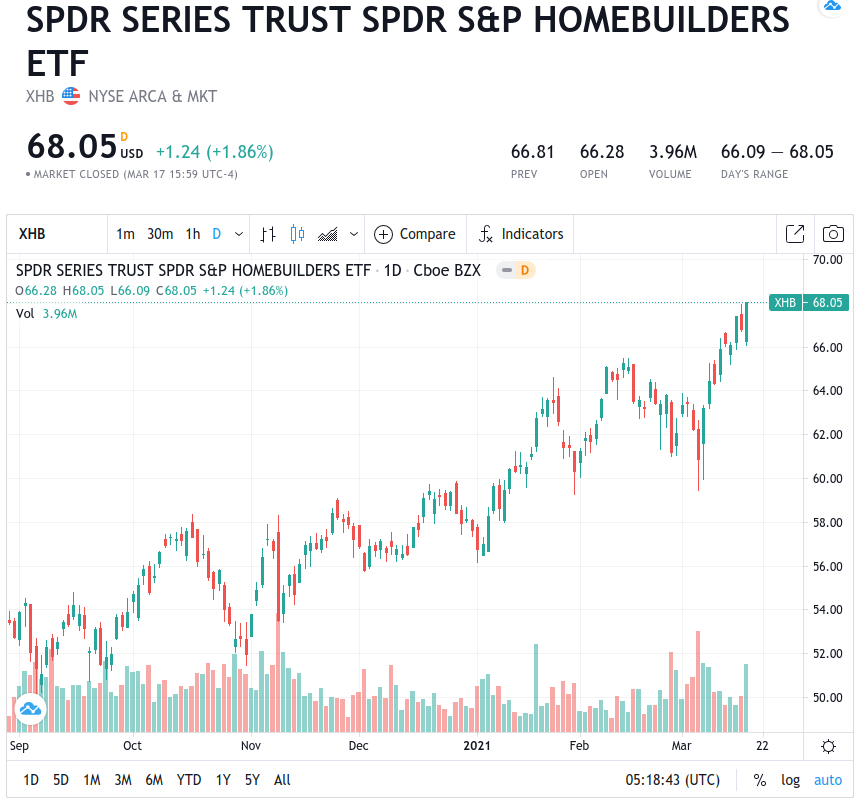 Indeed, home builders (ETF: XHB) +1.9% with Lennar (LEN) +14% breaking out reflect its positive reaction that housing markets may take advantage of the low rates environment. 
Combing with upcoming infrastructure spending, industrial (FLR, GE) and material (AA, DOW) kept their strong positions for the upside. 
In summary, stock markets were boosted again by the US government to push another record high area.