July 25, 2021, 5:48 pm EDT
Finding Your Match – Match Group Inc  (MTCH) 
COVID-19 isolated people from contacting, meeting, and even hugging for more than one and half years. It is one of the worst contagious deadly diseases in human history. But the internet and social network do provide a tool for people to know others both strangers, friends, and families remotely. 
Match Group Inc  (MTCH) offers dating products worldwide that could become more essential for the future because it changed the way for people to find their partners. Its portfolio of brands includes Tinder, Match, Meetic, OkCupid, Hinge, Pairs, PlentyOfFish, and OurTime. 45 billion market cap MTCH needs to compete with other social giants like FB, GOOG, and many others.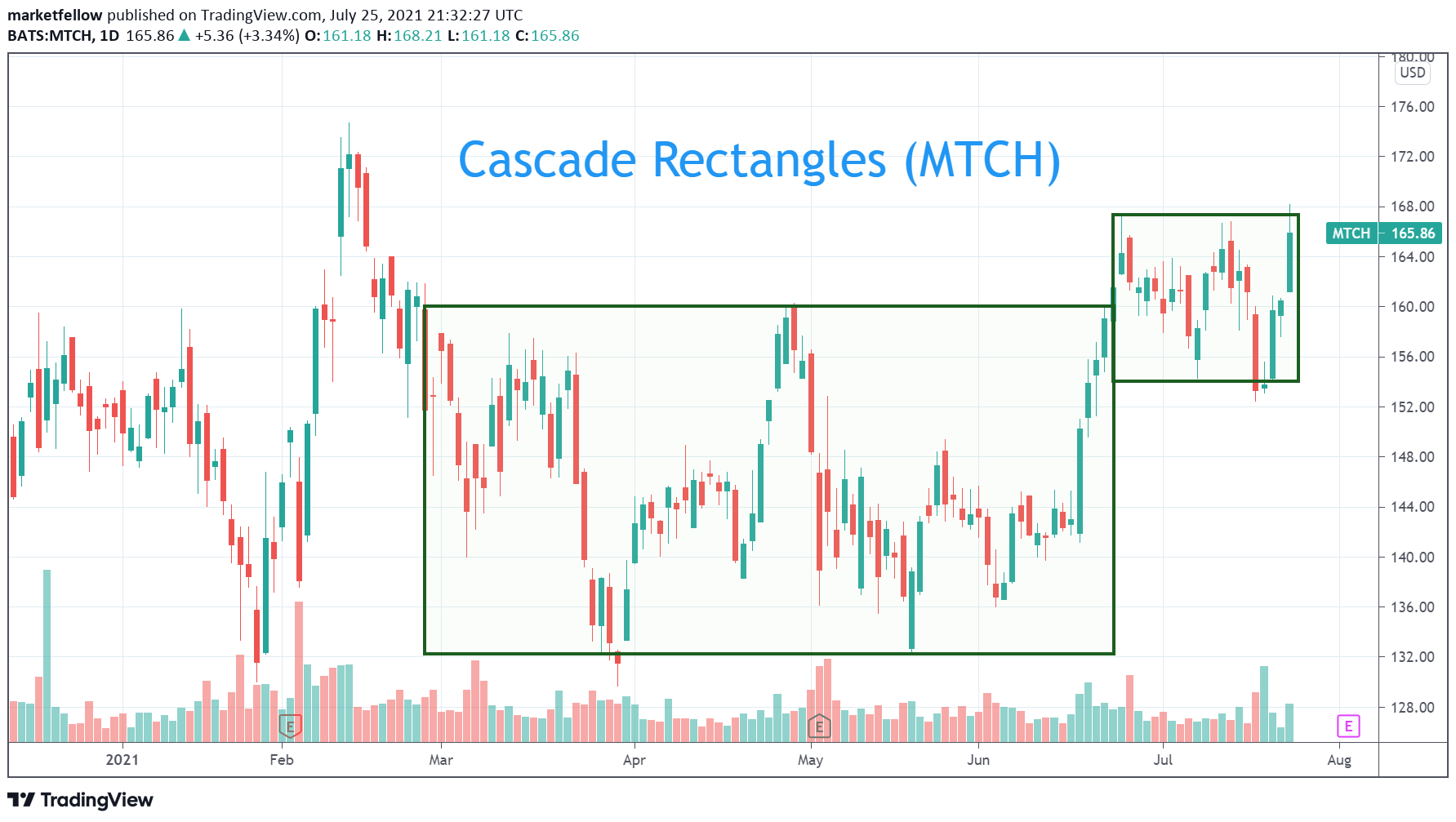 Its patterns seem to suggest a potential breakout when crossing over 168 after two cascade rectangle patterns. 
Sell-stop is 152.