September 30, 2020, 1:40 pm EDT
Localized Power Grid – Bloom Energy (BE)
Reliable power source becomes more important nowadays when more industries and individuals depend on power for business operation and daily life. COVID-19, wildfire, power outage and many unpredictable events are more frequent to occur. Another trend is for clean energy and environmental concern. Thus, Bloom Energy (BE) may stand out for its long term value.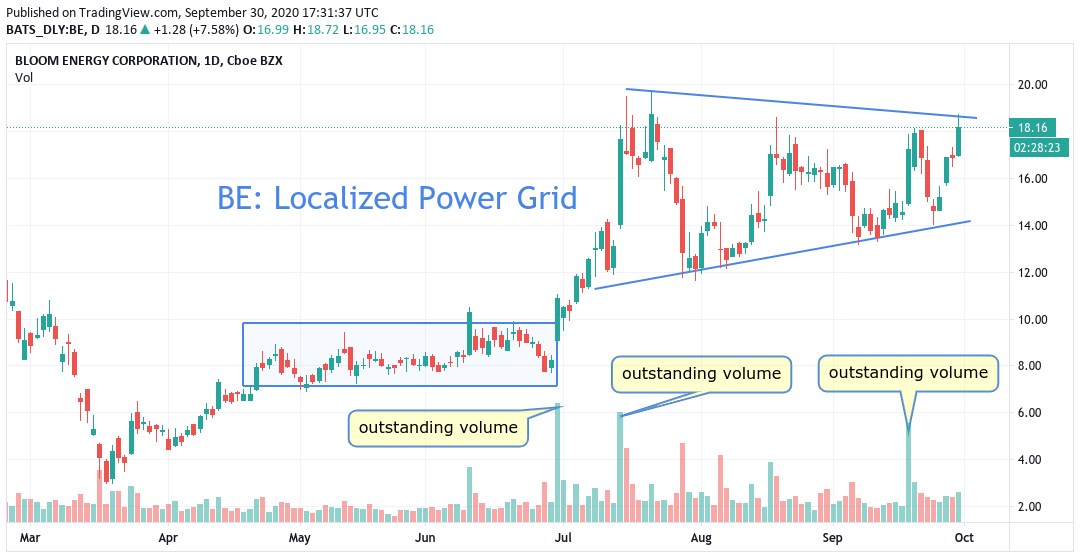 Business: Distributed, on-site, power solution. 

Fundamental: 2 B market cap, IPO July 2018

Technical Setup: First base 8-10; second base 14-18; breakout ready position at 18 
Entry point is 18.50 with sell-stop at 16.