September 24, 2021, 12:47 pm EDT
Build For What's Next? – SVB Financial Group (SIVB) 
The power of regional banks may not be well-known for investors and traders. They are not as big as money center banks like Bank of America, Citi, or shining as investment banks Goldman Sachs, Morgan Stanley. But, they could be a fast runner and strong performers because they are nimble and focus. 
SVB Financial Group (SIVB) or Silicon Valley Bank, located at the heart of silicon valley, or the bay area since 1983. It is the bank choice for innovators. There are endless startups coming from the bay area: From the early time Apple, Oracle, Intel, eBay to Tesla, Facebook, Twitter. SIVB ride the success of startup companies for several decades. Even COVID-19 hit many industries from March 2020. SIVB stock performance shoots up from 150 to more than 600. This is amazing for a 37 Billion market cap company. 
This performance is based on its strong fundamental data. For example, in the most recent quarterly earnings, SIVB reported +106% earning growth and +69% sales growth.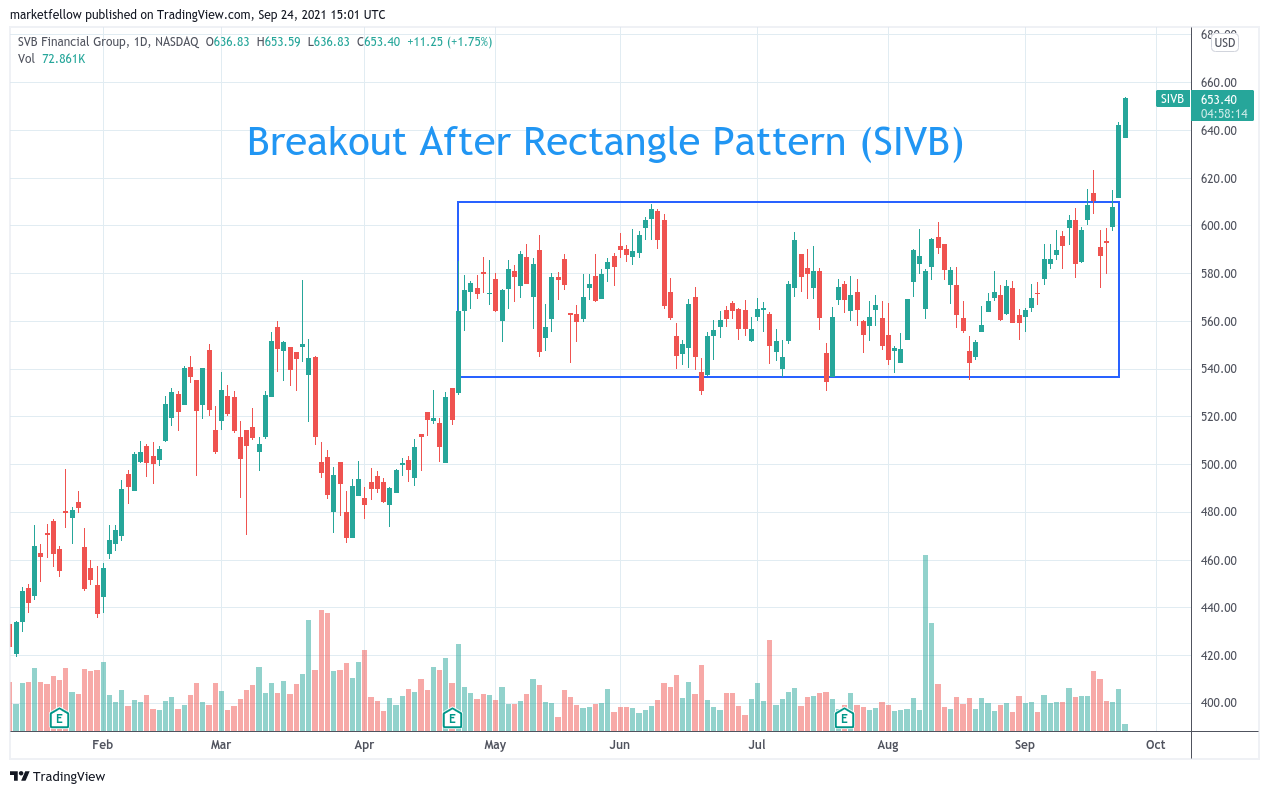 Technically, SIVB just broke out from a rectangle base and began another rally. 600 should provide a support level. 580 could be used as a sell-stop.