February 15, 2021, 2:36 pm EST
Strong Fertilizers – Mosaic (MOS)
Fertilizers provide nutrients which is essential to the growth of plants. If you think a food shortage is coming, then fertilizer stock may be here to prosper in stock performance. 
Mosaic (MOS) is an 11 billion market capital fertilizer company focused on producing and distributing millions of tonnes of high-quality potash and phosphates products each year.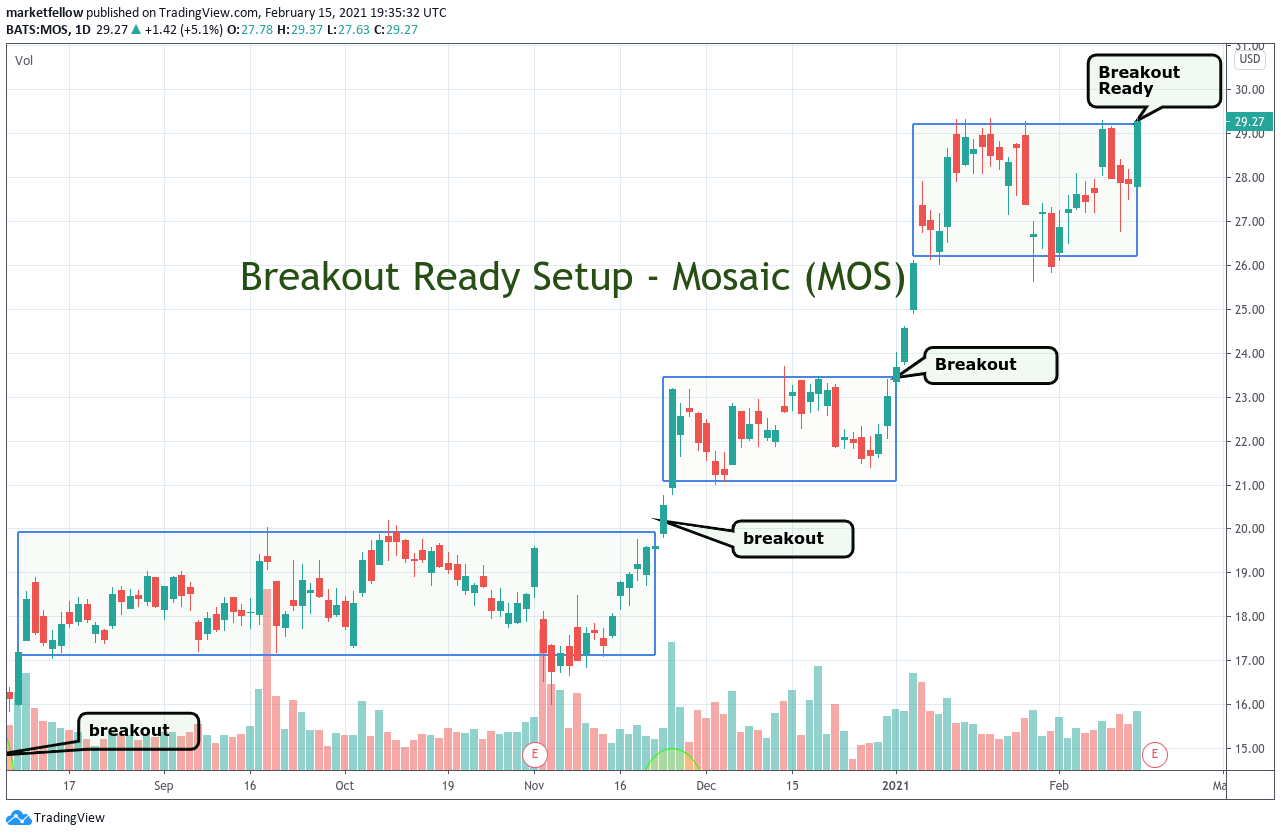 Its stock price performance shows how storing it did last year, from about $8 bottom (March 2020) to near $30 today (Feb 2021). Particularly, its staging pattern, based on rectangle patterns, is solid and predictable for trading in each stage. 
As we did twice already in 2020 and 2021, MOS is not done yet on a climbing higher level. Global demand for fertilizer is getting stronger in order to speed up food production which is the driving force from the fundamental side. Technically, crossing 29-30 level opens up another uptrend possibility.