November 11, 2021, 12:02 pm EST
Copper Giant Freeport-McMoran Inc (FCX)
Copper is a very important material for many applications in industrial development. Buildings, machinery, electrical wires, cars, electronics, are some examples that require copper. During the hyperinflation era, it makes perfect sense to invest in copper diggers. We identified the copper giant Freeport-McMoran Inc (FCX), which has a $60 billion market capitalization, located in Phoenix, AZ.
The highlights for the upside potential are:
Electricity

: More than 65% of the world's copper is used in applications that deliver electricity. 

Electric Vehicles

: Getting into the mainstream worldwide

Clean Energy

: clean or renewable energy technologies use four to five times more copper than fossil fuel power generation

Infrastructure Project

: the US just approved a trillion-dollar infrastructure for the years to come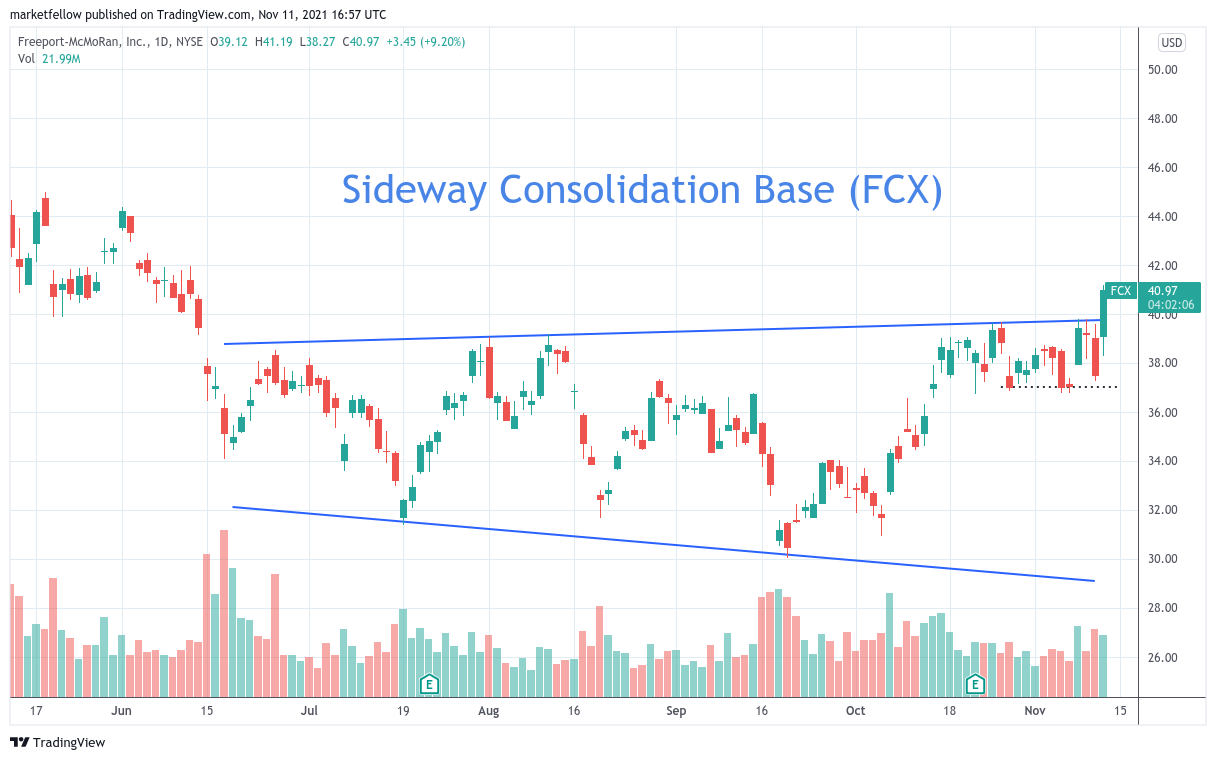 Technically, we can easily see that FCX took off the 5 -month base today by breaking out resistance of $40. There is a little resistance around 45-46. Then, the sky is the limit for its future. 
The protective sell-stop is at 37.