December 20, 2021, 3:44 pm EST
Another Round of Fighting COVID-19: Quidel Corp (QDEL)
It is hard to imagine that the whole world is still struggling with COVID-19 and its variants (delta, Omicron) since early 2020 last year. The speed of development of vaccines and treatment is superfast with the emergency approval process. But they did not catch up with the change and spread of this deadly disease. 
Perhaps, medical testing kits or devices are going to be needed always regardless of the conditions of the vaccines and spread. This reason brings back a breakout of Quidel Corp (QDEL) with about 8-9% gains.
We picked QDEL last year and made a double of our investment within two months last year:
Of course, it does not necessarily mean that QDEL would do it exactly again. But, QDEL could still be one of the stocks we can consider own if the COVID-19 issue continues its threat for all human beings in this globe.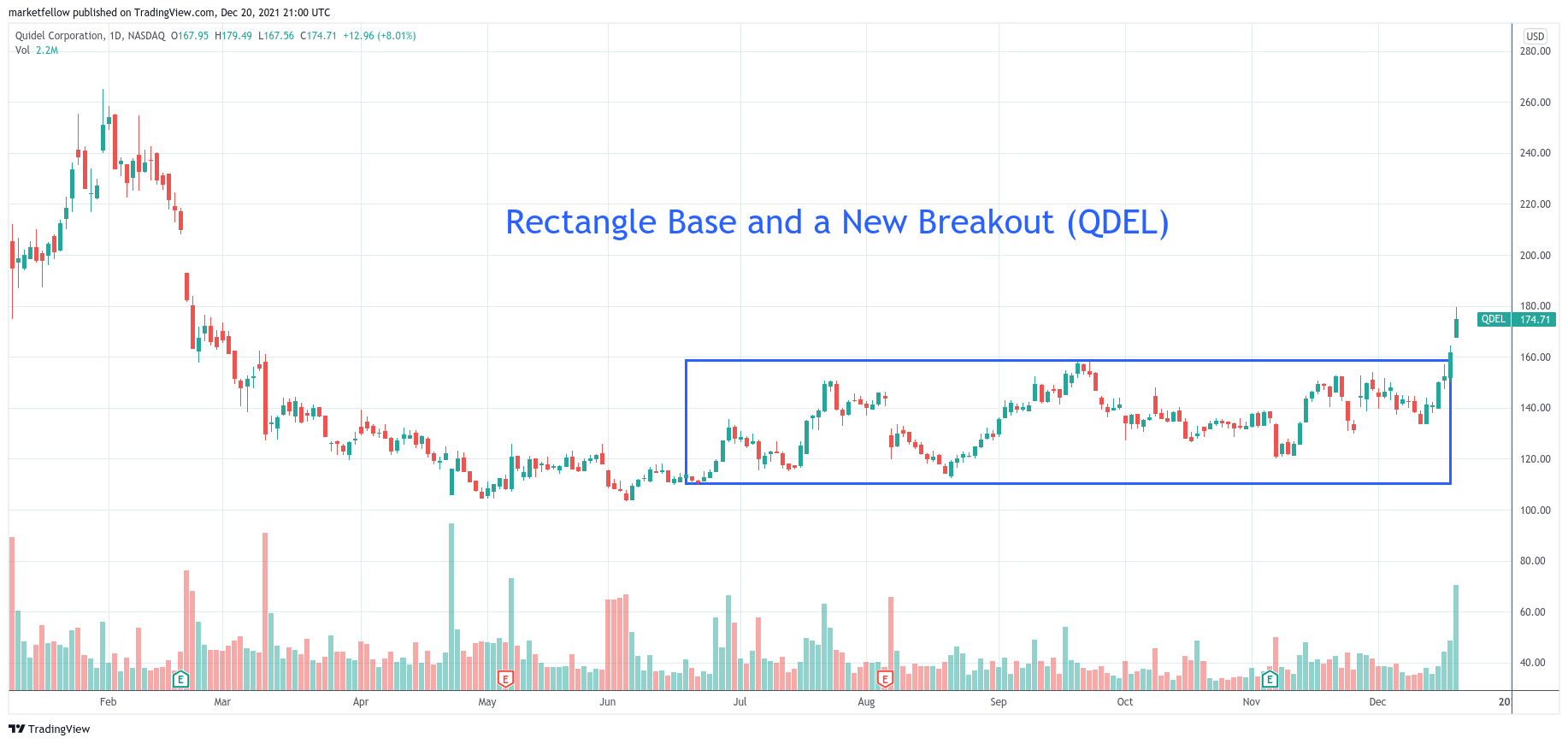 The protective sell stop is 150.