November 18, 2021, 12:05 pm EST
Leading Industries: Retailers and Semiconductors
The leadership is revealed after the new high rally since November a few weeks ago. The winners are retailers (RTH) and semiconductors (SMH). Their outstanding 1-month performances are +8% and +17%, respectively. Both industries stand on a fresh new 52-week high today.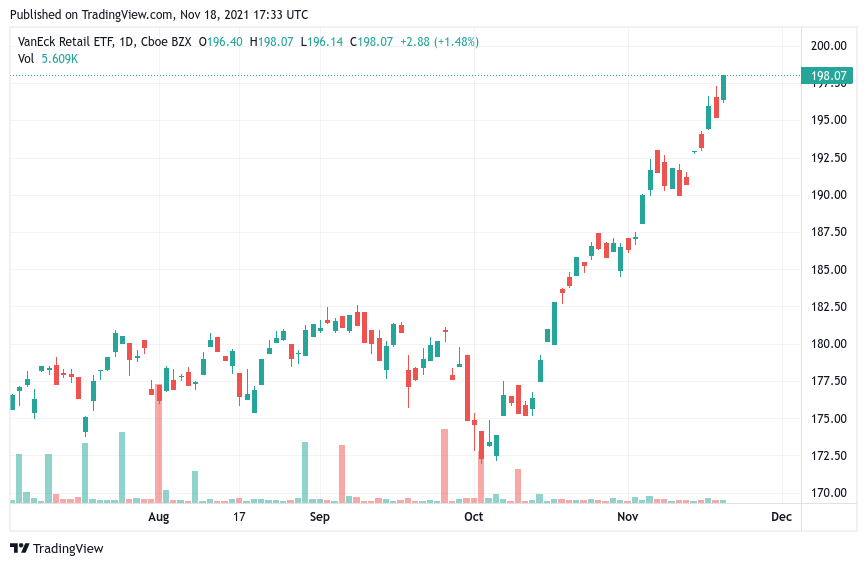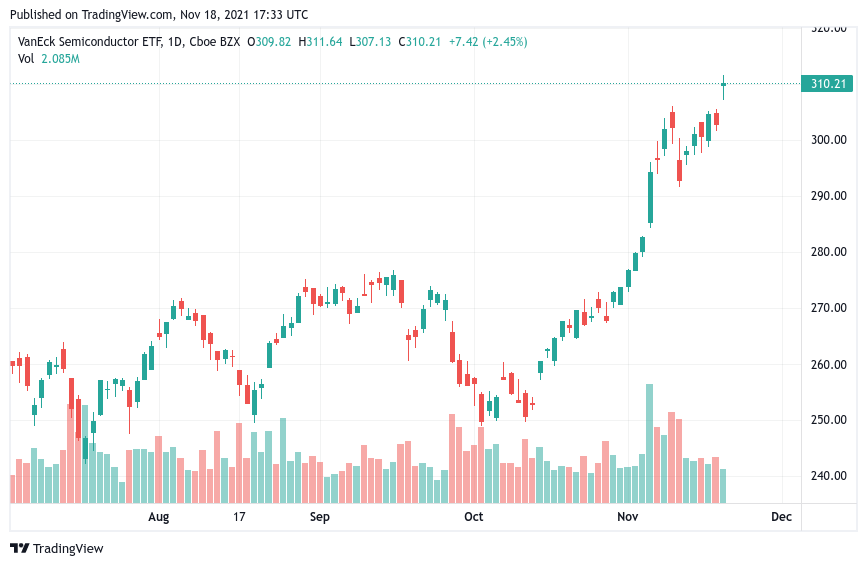 Here are some leading stocks in these industries:
Retailers

: M, BBY, AMZN, BOOT, KSS, JWN, FL

Semiconductors

: NVDA, AMD, AMAT, ASML, TSM, LSCC, ON, UCTT
POST COVID-19 shopping season is the primary reason for people to get back in shopping mode. Indeed, online shopping is convenient but the physical shopping experience is going to be disappeared any time soon when people can get back to normal life. 
The global shortage of semiconductor chips that causes a slowdown in automobile production drives up the demand for chip production. The other reason is from the popularity of electric vehicles where there are lots of chips needed for a car including controller, sensors, image processors, etc. Finally, cryptocurrency creates demand for mining machines that are based on the performance of semiconductors. 
In summary, these two industries are likely to be strong for both the holiday seasons and