January 5, 2022, 1:09 pm EST
The Coming Breakdown of the Technology
While DJIA is still up +0.2% at this moment, Nasdaq is breaking down badly today with -1.4% now. 
It would be easy to see the breakdown and coming breakdown when looking closer at the following charts of the big names in the technology domain: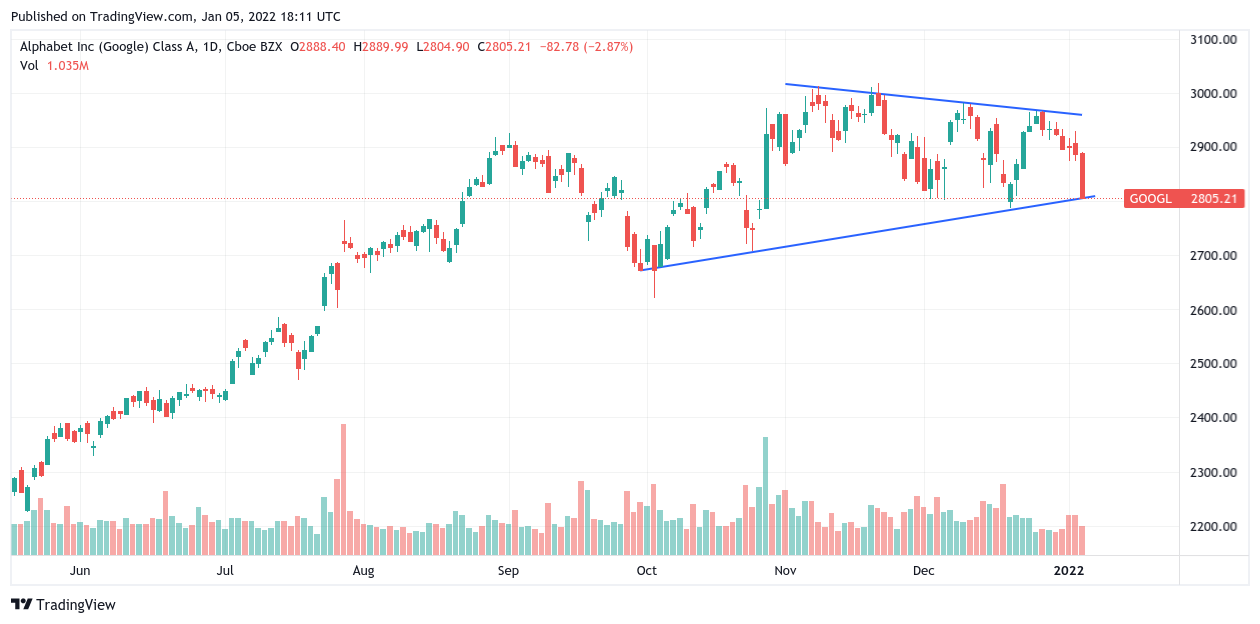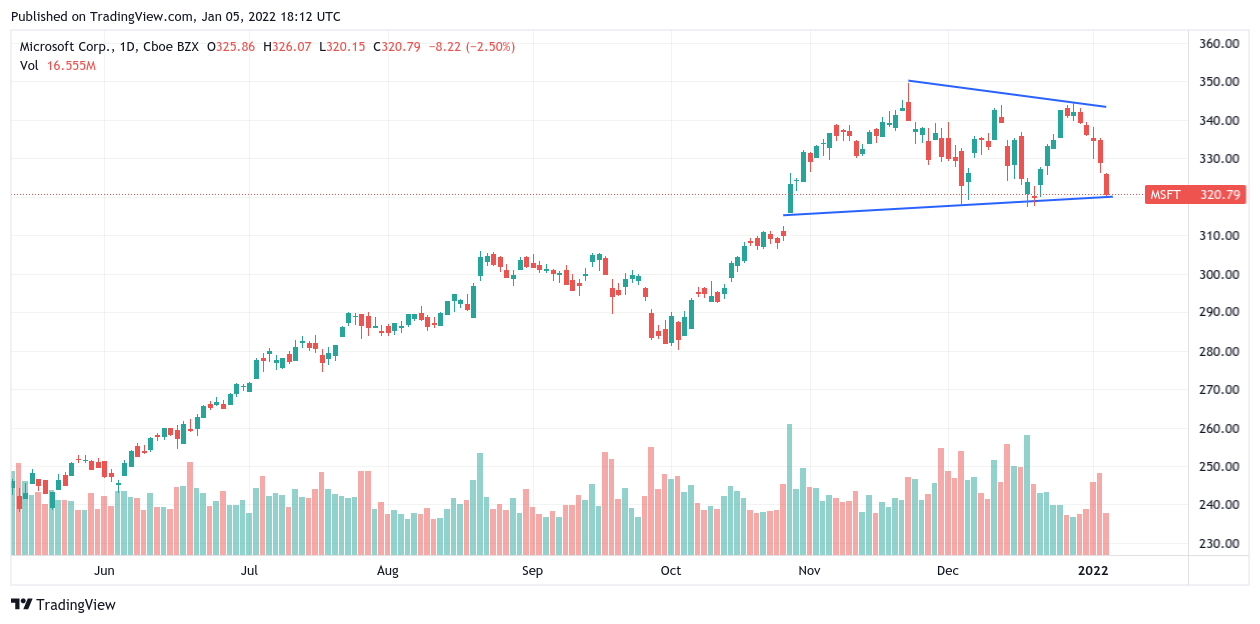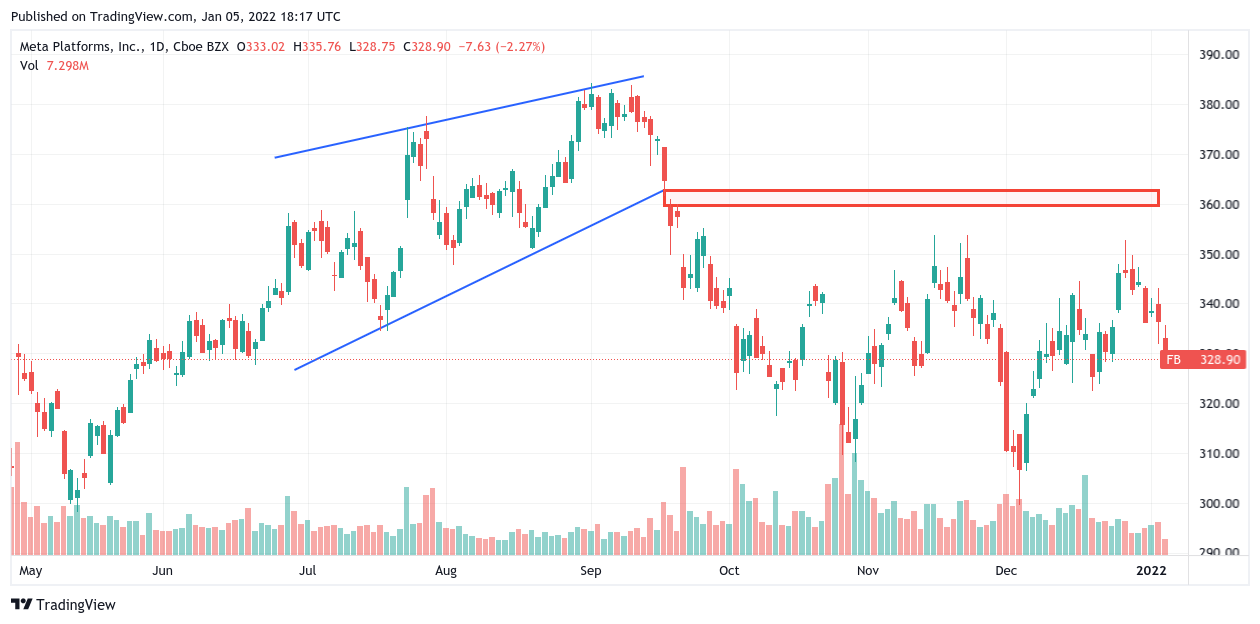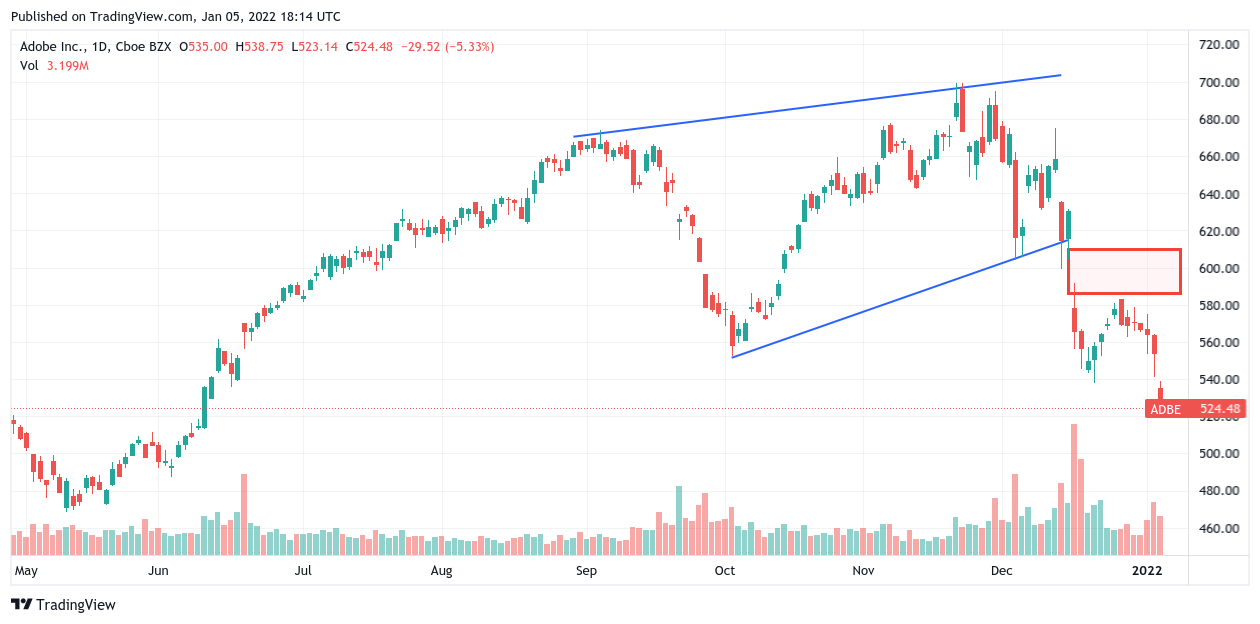 Alphabet Inc, Google (GOOGL): -2.5%

Microsoft (MSFT): -2.3%

MetaPlatforms Inc (FB): -2% 

Salesforce.com Inc (CRM): -6%

Adobe Systems Inc (ADBE): -5.4%
 Furthermore, NVDA and AMD look very fragile for the breakdown. 
Another way to check out the performance of the so-called Ark Innovation ETF (ARKK) is down -5.6% where it broke for a new 52-week low or -56% down from its peak last year. 
Holding on to losers and chasing fantasy stories of newly IPOs (PLTR, HOOD, SQ, ZM) are the quick way to lose money. We believe the weakness in technology is just the beginning of the long decline.