January 4, 2022, 5:15 pm EST
Farming Equipment – Deere & Co (DE)
Rising rates and an inflation environment would cause commodity prices to climb from gasoline to food. It would be time for farmers to think about upgrading their equipment in order to increase the efficiency of productivities. 
Deere & Co (DE) or John Deere is most likely to appear on one's mind because of its 180 years of business history. DE went up more than +225% (from 120 to 390, May 2020-May 2021) which should be among one of the strongest stocks that few people noticed it. However, its sales and earning growths (sales +12%, earning +72% MRQ) are very impressive for its size (114 billion market cap).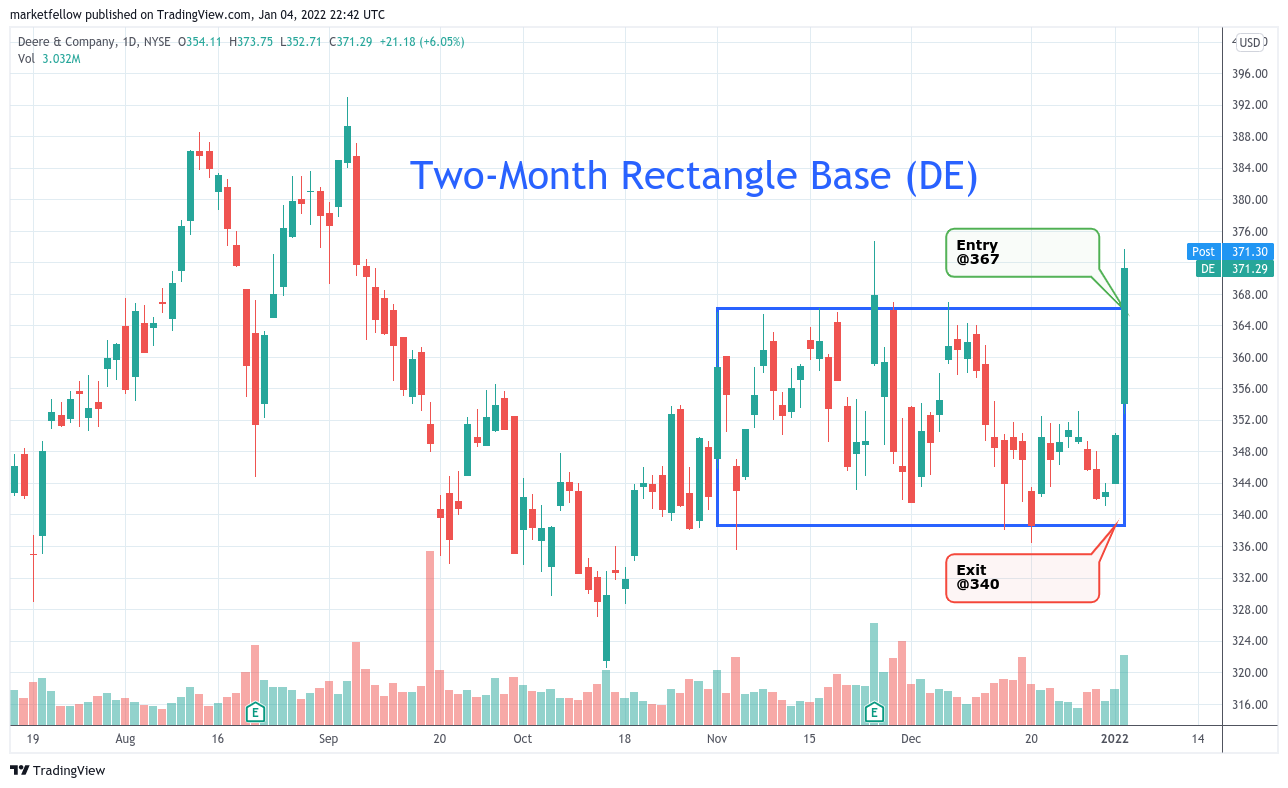 Technically, DE made a powerful +6% gain which broke out a 2-month rectangle base. Furthermore, it crossed out 20, 50, and 200 DMA above in one distinct shot. 
Definitely, it looks like DE is ready to make another rally.