January 6, 2022, 1:27 pm EST
Higher Rates Means Higher Margin – Wells Fargo & Company (WFC) 
The higher rates era is coming in 2022 confirmed by the decade's high inflation rates and Fed Chairman Jerome Powell's words. It will hit directly those who borrow money, including corporations and individuals. But, it will give benefit the entities with money. Retirees will see their savings generating more interest. Banks will see their profit margins rise because of the higher rates and borrowing costs. Therefore, banks or money center banks, which have diversified portfolios, should be able to hold up well during the economic slowdown. Moreover, their stock performance may be able to outperform others. 
Wells Fargo & Company (WFC) is a well-established bank that made a fresh 52-week today. Its strong stock performance +64% (1 year), low P/E 12 are ideal factors for investors to consider owning it.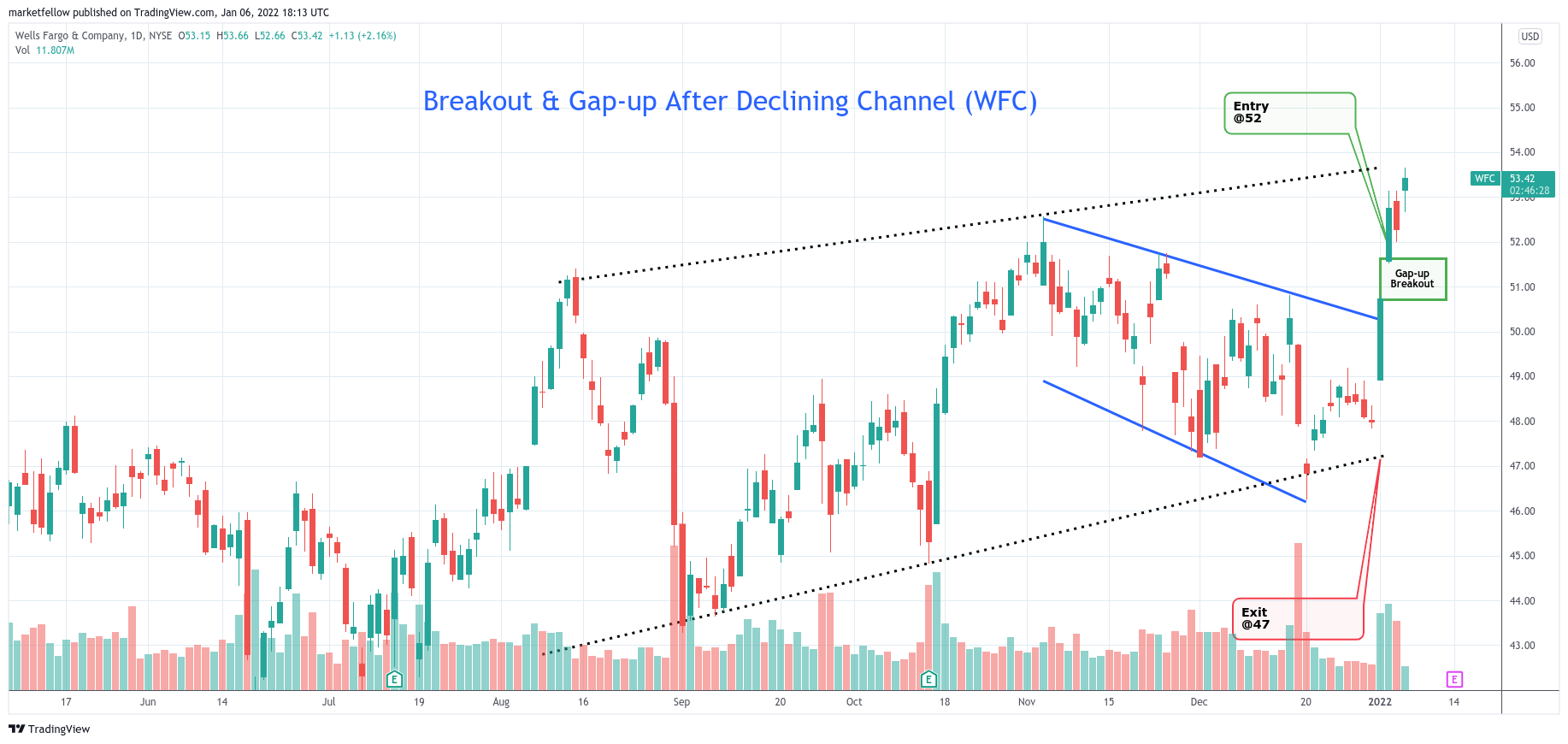 Technically, it made a breakout since the beginning of 2022 and accumulated more than +10% gains in four trading days. WFC was capable to hold steady during the past 2 days of selling that showed its resilience. 
The stock market may encounter a tough time during the rising rates environment. But, there are still investment opportunities in the banking industry. Hopefully, WFC is one of the winners for months to come.