March 12, 2022, 7:38 pm EST
Agriculture Equipment (DE, AGCO, LNN, TWI)
Agriculture stocks are our favorite choices in this market. In fact, stock markets also present us the strength of these stocks with a green color yesterday when Nasdaq was down -2.18% and S&P lost -1.3%. Inflationary environment and warfares are a great combination for the higher prices on agriculture products which means the higher profits as well. 
Farming equipment is the key to raising the productivity and efficiency of the produce. So, let us introduce the following four stocks for your reference DE, AGCO, LNN, TWI.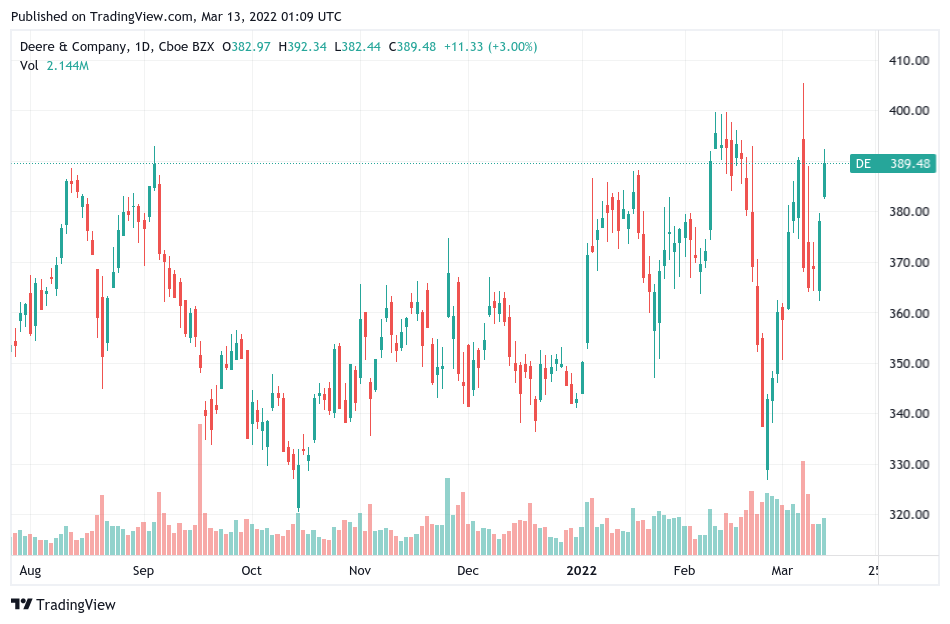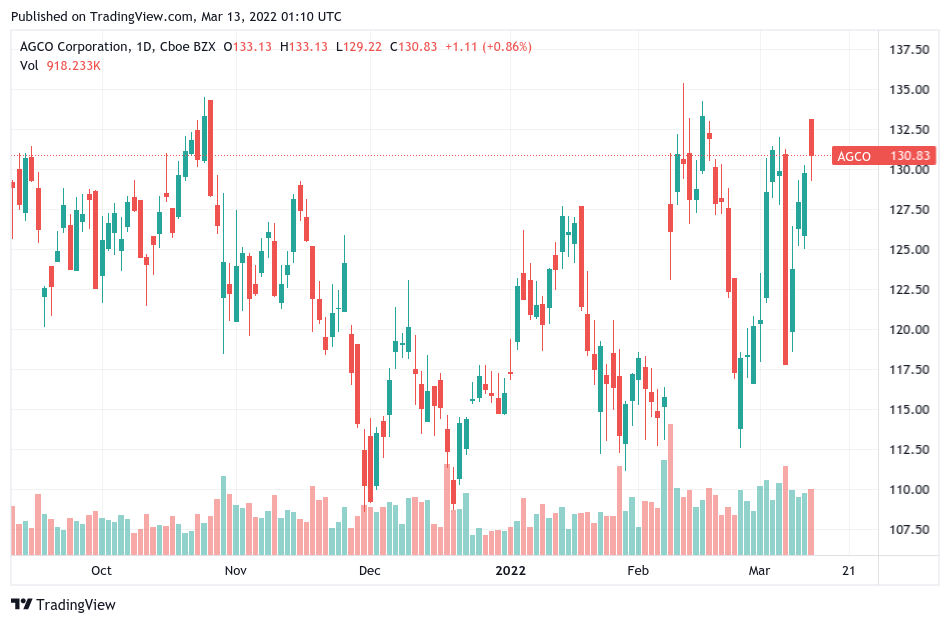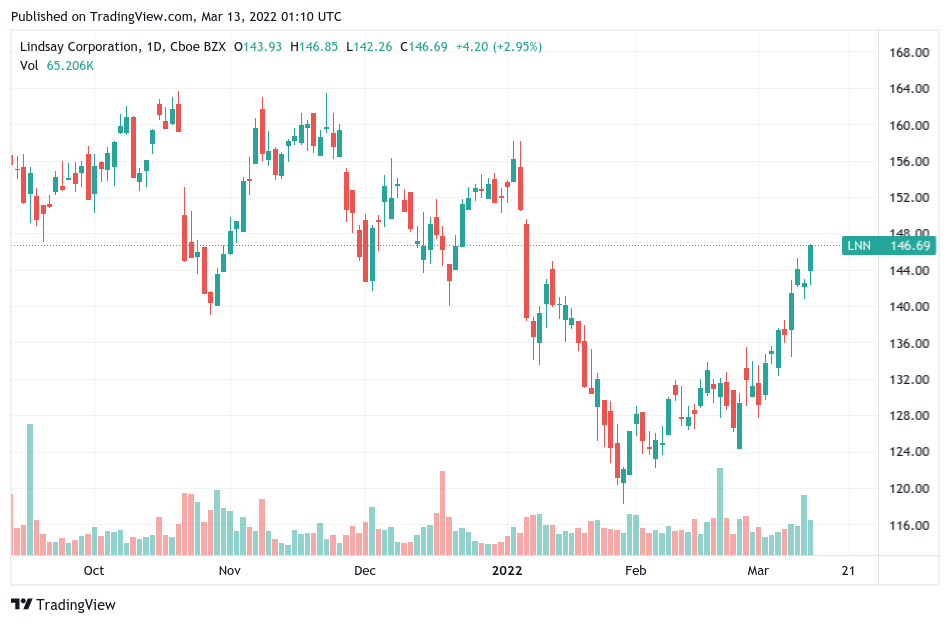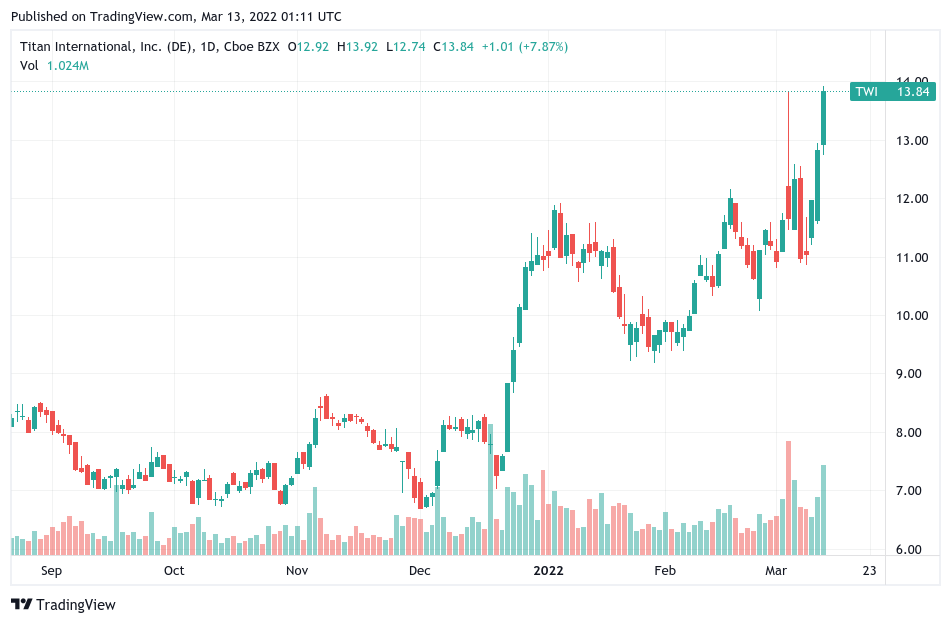 These stocks are very strong and solid both from technical and fundamental perspectives. So, we will look further to consider adding some of them into our portfolio when the timing is right.