December 30, 2021, 8:36 am EST
Discount Retailer – Dollar General Corp (DG) 
A discount retailer sells merchandise within a low budget of about a few dollars. It may not sound a lot compared to luxury brands but its business model does have its benefits. The most important characteristic is that its business would operate very well during economic hardship compared to other high-end or brand name stores. Although the US economy does not sound bad at this moment, COVID-19 and inflation may eventually drag the economy into deep water. It could be the thought from investors. 
Particularly, we can see that Dollar Tree (DLTR) was up about +65% in the past three months (from 85 to 140, October-December). DLTR could be a leader in this area. Another candidate of follower could be worthy of attention also.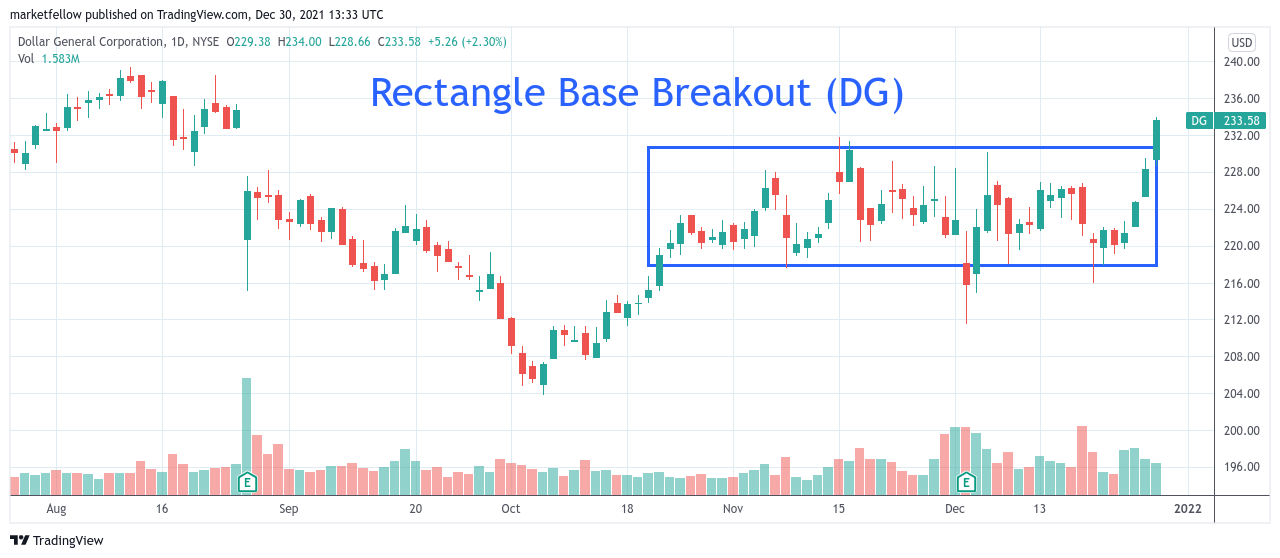 Dollar General Corp (DG) broke out a rectangle base yesterday with +2.3% gains. DG offers a relatively safer entry point at this level if it can follow up DLTR to the new highs. 
The protective sell-stop is at 220.