October 19, 2022, 1:29 pm EDT
Housing Bubbles
Housing bubbles are ready to burst according to the performance of homebuilder stocks (XHB). 
If XHB falls below $54 and $52, it will make a new low for 2022. Checking out its weekly chart we can see there is no support level until $25, the low of 2020.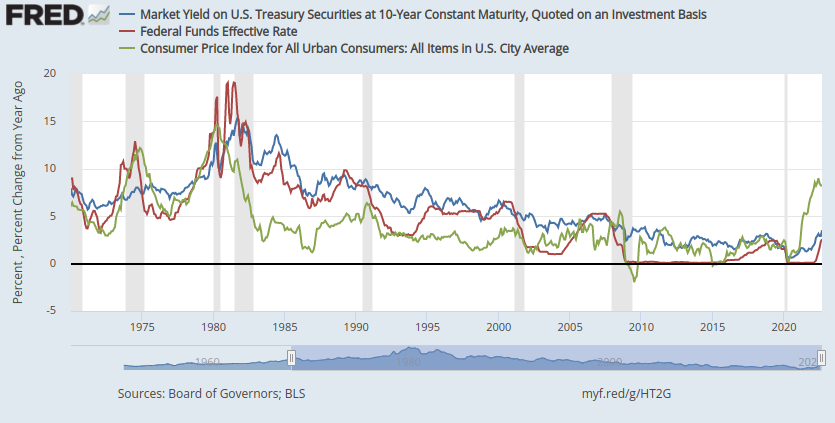 What is the reason behind the collapse of the home builders? The reason is the rising rates of mortgages. The rising rates were driven by the inflation or consumer price index (CPI). The September CPI of 8.2% (green line) forced the Fed bank to keep hiking the Fed Fund Rate (red line) from 0 to 2.5%. The 10-year treasury rate (blue line) was up consistently with the Fed Fund Rate.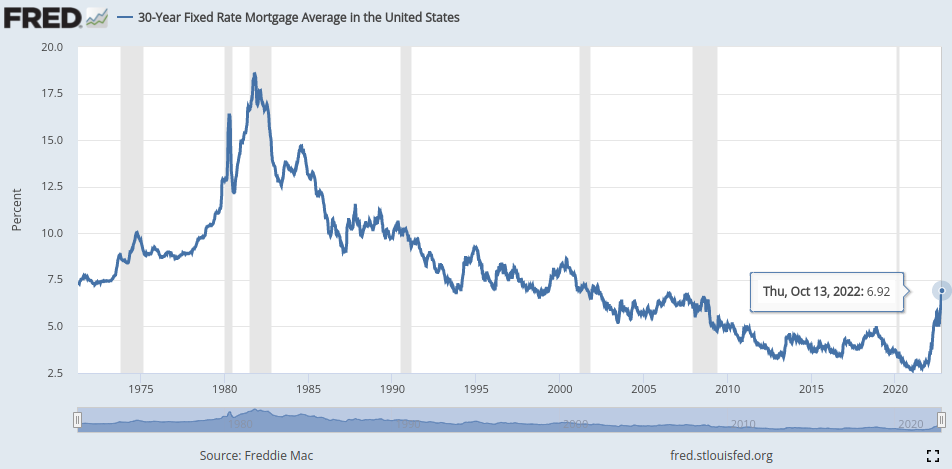 30-year fixed rate mortgage is the benchmark and the common-use rate where it shoot up from 3% last year (October 2021) to nearly 7% now (October 2022). 
Can we imagine how much money is needed to qualify for a new mortgage loan? 
Since the rate hike will continue due to rising inflation (CPI, PPI) for 2023, the Fed Fund Rate and mortgage rates are sure to move higher for months to come. If the mortgage rates go to 10% or much higher like in 1980-1982, we can expect the housing price to drop significantly lower. 
In conclusion, we think the housing bubbles are about to burst due to rising mortgages, the fed fund rate, and inflation. As long as inflation is going up, the rates will go higher which will deflate the housing prices.