November 4, 2022, 4:54 pm EDT
Our Works Matter – BHP Group (BHP)
When the economy is weak, infrastructure projects are going to boom. The government would spend money on bridges, highways, and dams in order to keep up the jobs and economy. This could be one of the reasons investors turn their attention to material sectors (XLB) which scored 3.4% today as the leading sector. 
Copper, iron ore, and nickel are all needed where we can find a reliable provider like BHP Group which was founded in 1885 and is headquartered in Melbourne, Australia.
Here is the fundamental background:
Market Cap: 120 B

3-Year EPS Growth Rate:

41%

3-Year Sales Growth Rate: 17%

EPS: 9

P/E: 5

Dividend: 13%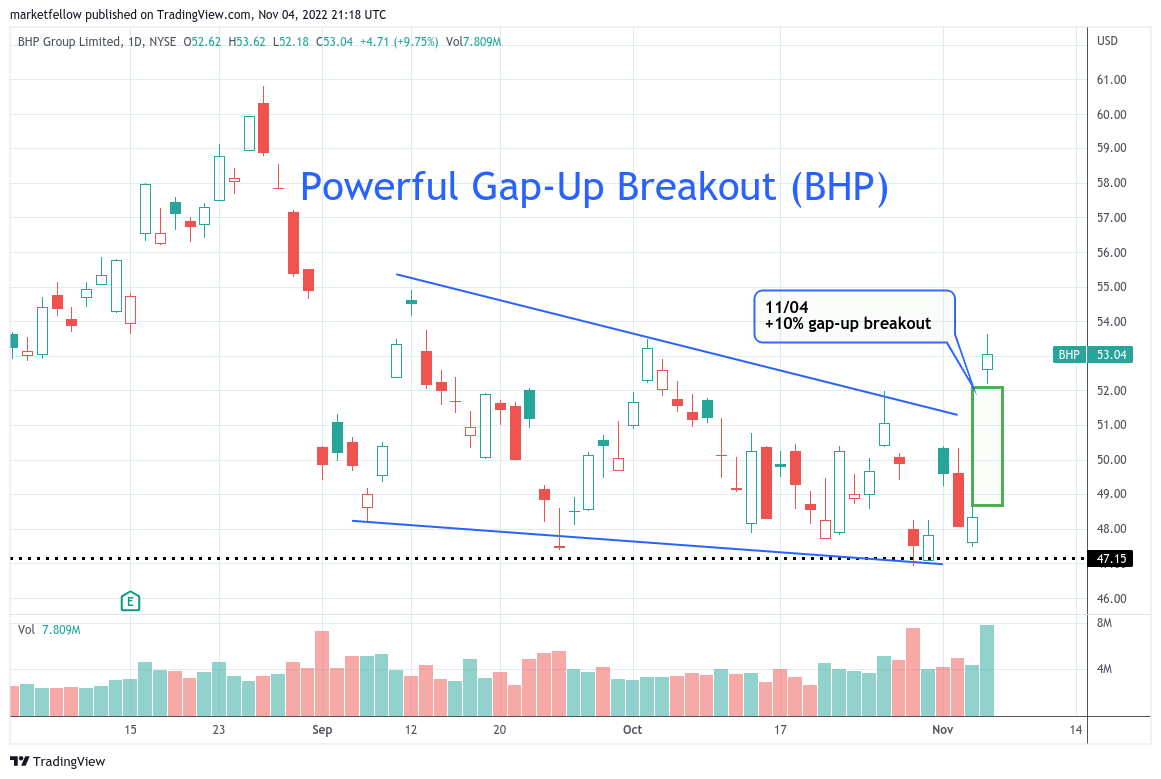 Technically, we can see its 10% gap-up breakout after the convergence pattern paved the way for a potential uptrend. As long as the pullback is mild next week, 50-53 offers an ideal entry point for this material stock. For a long-term investor, its 13% dividend also is attractive as a fixed-income source.