November 22, 2022, 11:05 am EST
Holiday Seasons Start
The holiday season starts this week with the Thanksgiving holiday. Most people would stay with families and friends together for the happy moment. Of course, it also means holiday shopping to buy gifts for others or ourselves. 
Thus, it makes sense to see traditional retailers coming out strong today:
American Eagle Outfitters (AEO): +17%

Burlington Stores (BURL): +17%

Best Buy (BBY): +11%

Macy's (M): +3%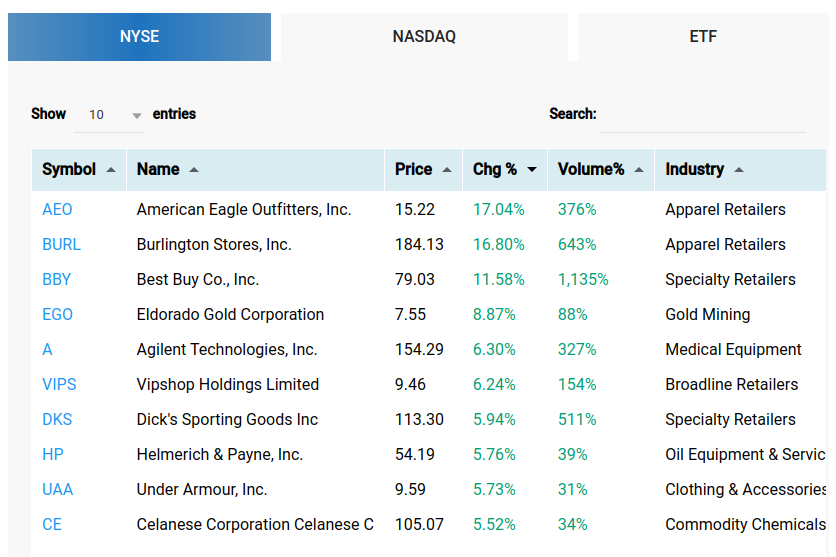 Not only their double digits gains are impressive, but their outstanding volume also represents strong buying momentum.
Please note that online retailers like Amazon (AMZN) +0.6% are out-of-favor. Most likely, people would like to go out shopping after nearly 3 years of limited mobility. 
But, it is also equally important to note that the money consumers have in their hands is limited. The job markets are strong but layoffs are coming quickly. Also, savings or equities (from their home) are going down along with their spending. Thus, investing in retailers requires cautious actions for entry and exit. In our opinion, a good time could be a few weeks or a couple of months.