December 18, 2022, 7:39 pm EST
Nervous Santa
It makes Santa nervous when there are few green spots on the table for sector daily, weekly, and monthly performances.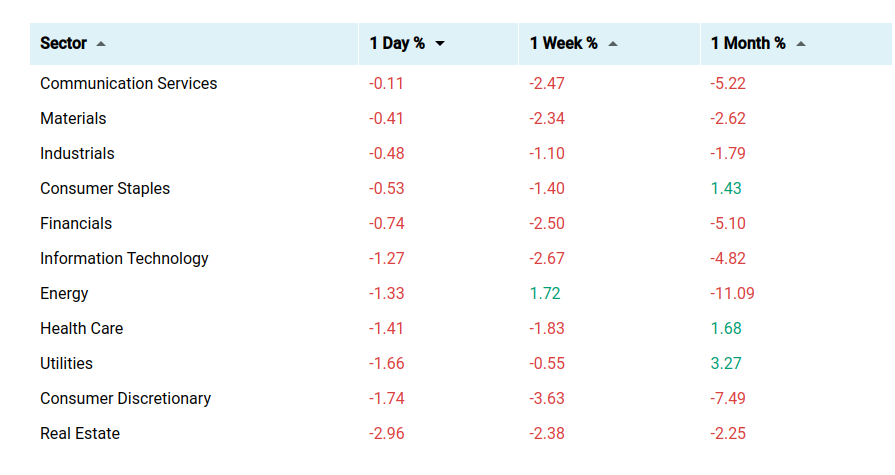 Indeed, three days of slides last week dragged S&P 500 and Nasdaq into the bearish area in terms of short-term (20-day-moving-avaerage), medium-term (50-day-moving-average), and long-term (200-day-moving-average). The Dow Jones index barely holds up its short-term and long-term bias lines but it is also at risk of breaking down.
It becomes harder to find a stronghold in stocks. Checking out popular mega technology stocks like Apple (AAPL) or Amazon (AMZN), it is easy to see they are near their 50-week low regions. 
Only a few dow stocks are still near their high grounds: CAT, BA, MRK, PG, and HON. But, most stocks generally suffered a quick pullback or were already in the muddy area. 
Therefore, the next two weeks of the last trading days of 2022 do not look good for the Santa rally. Staying defensive is the way.