January 11, 2023, 8:47 pm EST
Rally From Industrial Stocks
It is another bullish for the stock markets with gains: DJIA +0.8%, S&P 500 +1.3%, Nasdaq +1.8%. 
There are three stocks that got our attention: GE (GE) +3%, Siemens (SIEGY) +1%, and GE HealthCare Technologies Inc (GEHC) +8%.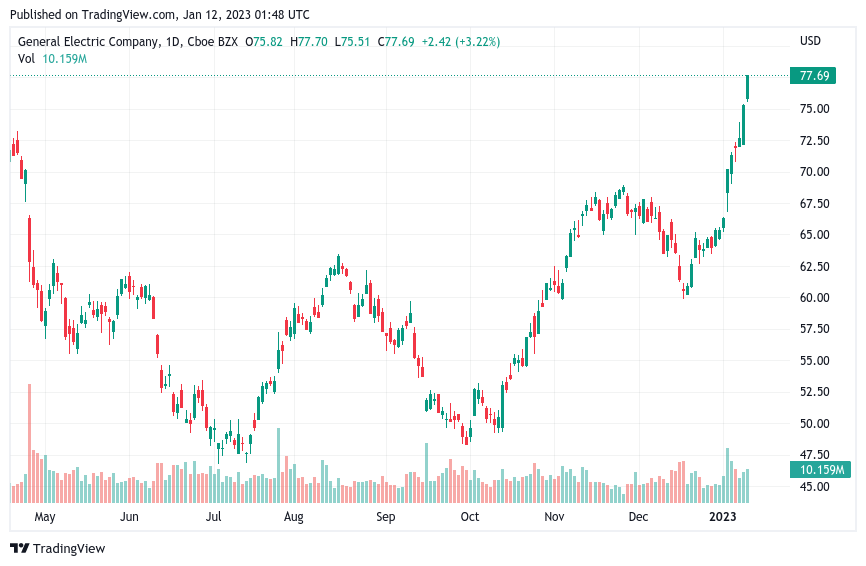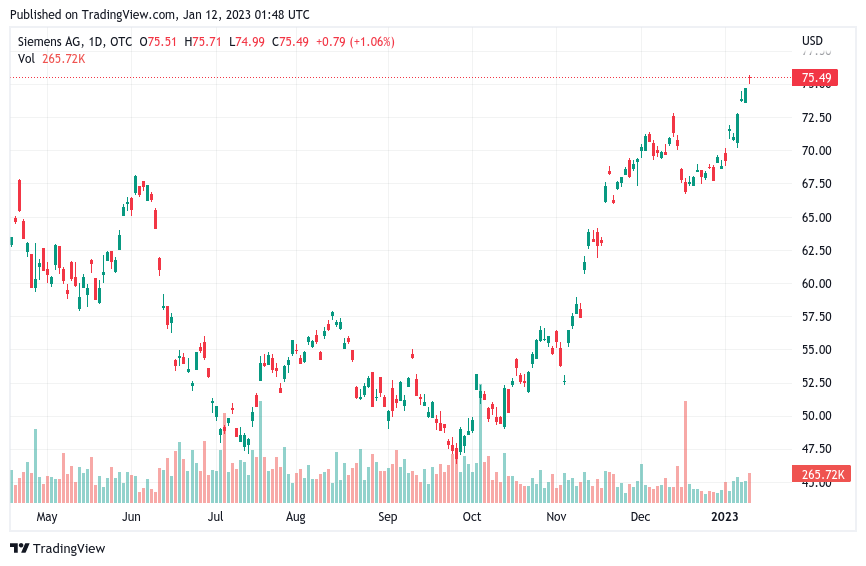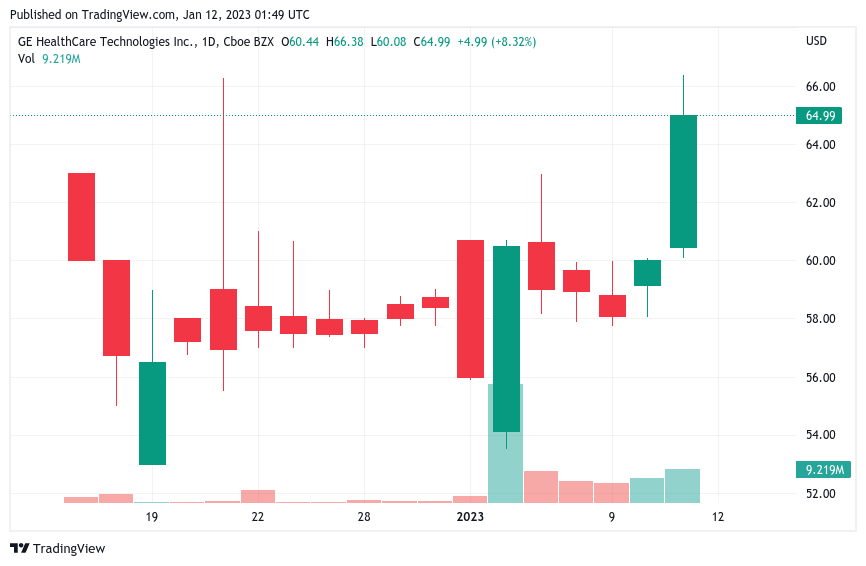 Looking at their charts we could see both GE and SIEGY rallied continuously for a month already. It is unusual for these two heavyweight industrial stocks to run this way. Both GE and Siemens have many products and services which cover all kinds of industries globally. It is unclear why institutional investors began to accumulate these two stocks. It could be related to medical equipment like CT, and scanners when we notice GEHC which was spun off from GE on January 4, 2023. 
GEHC seemed to build its first base around 60. 
All these stocks are interesting to watch how they will develop in the future. It is also essential to watch their behaviors during the pullback process and market downturn to see if they could stand out further.